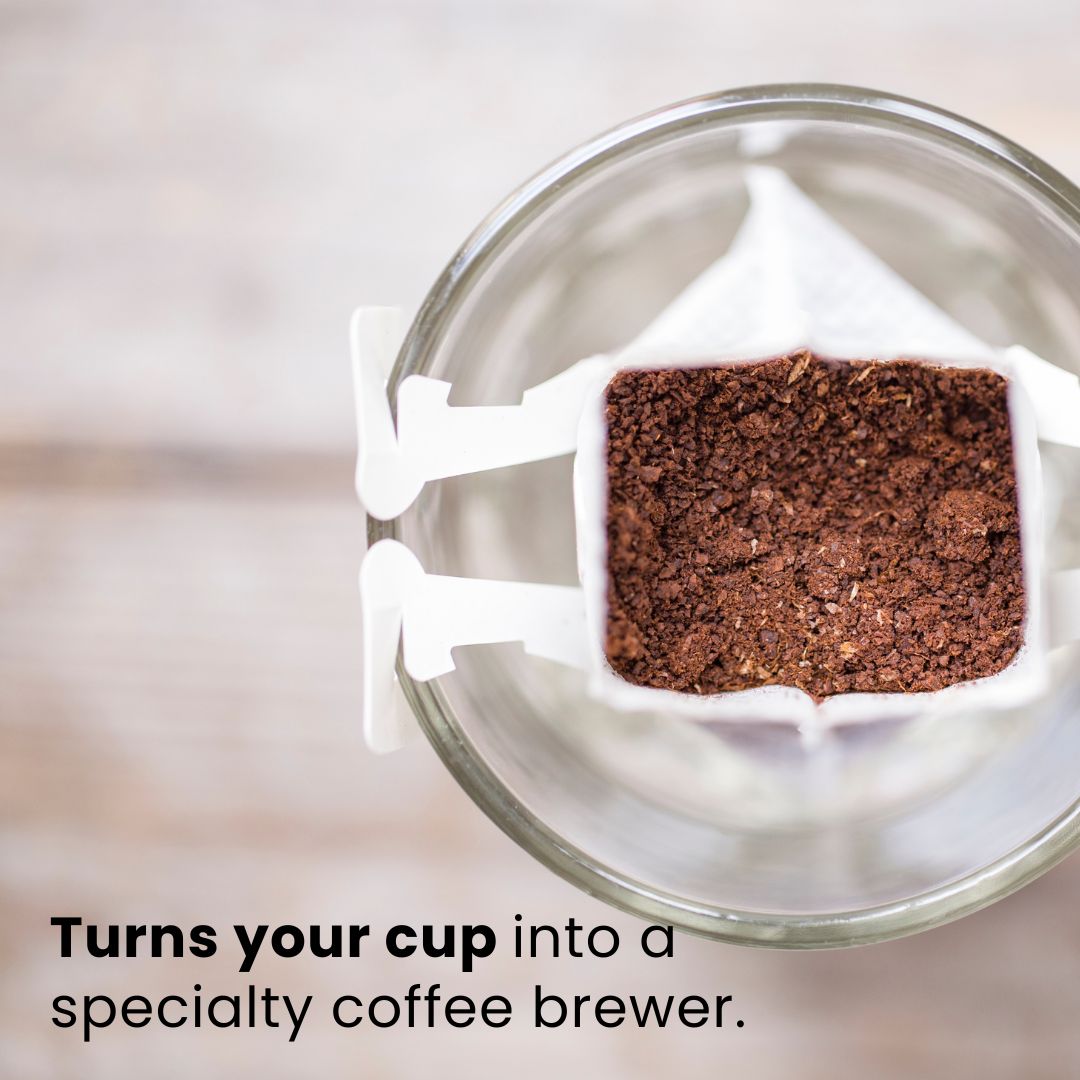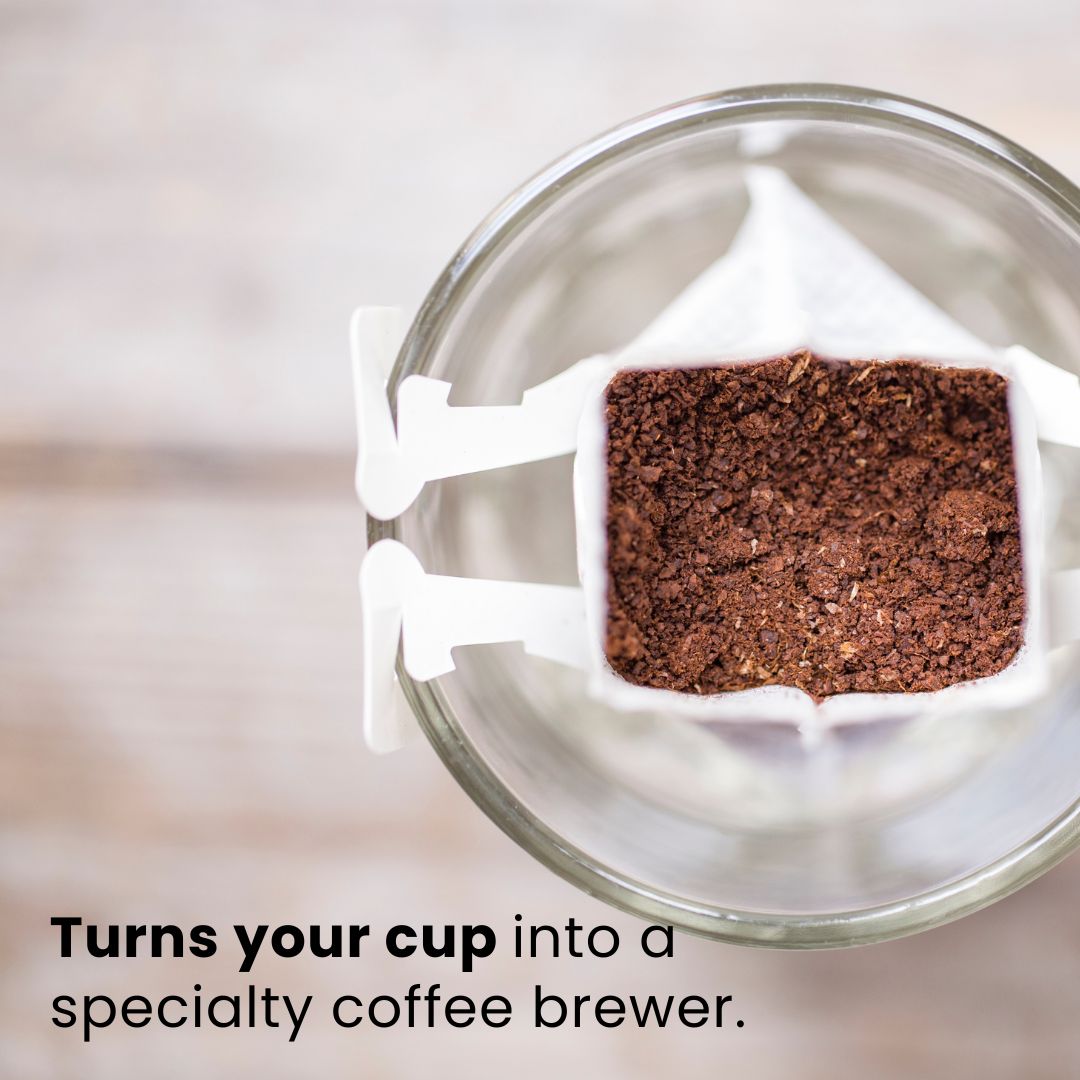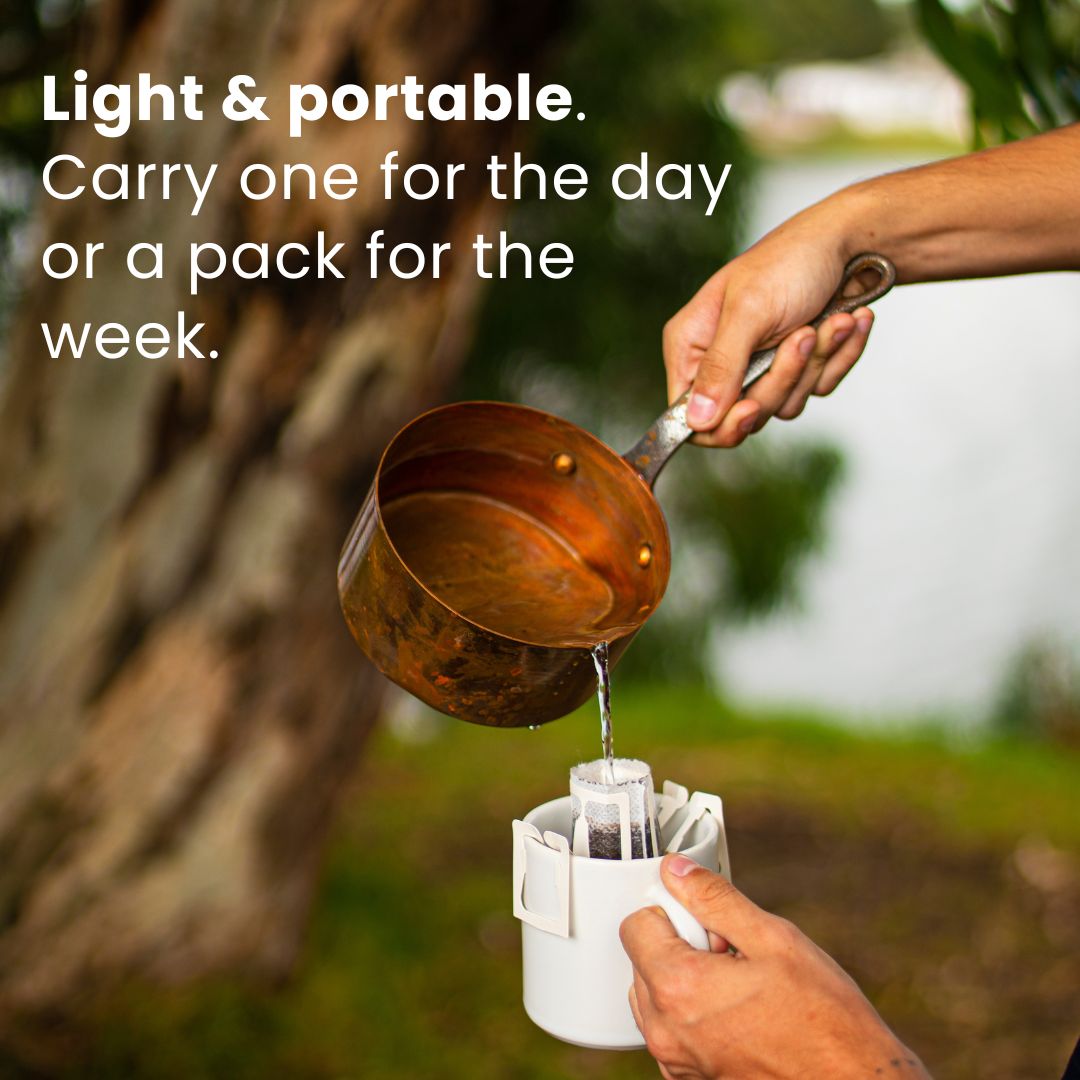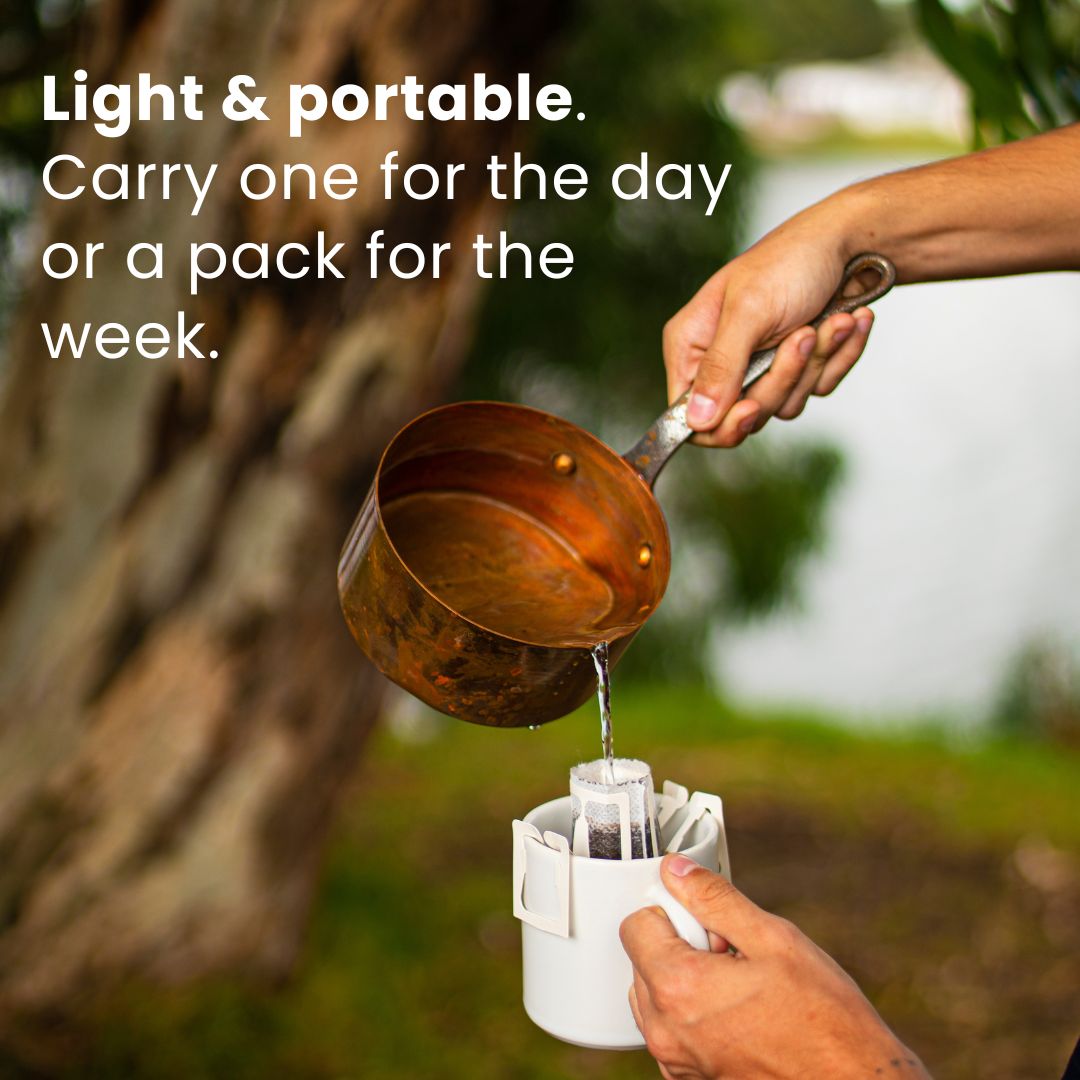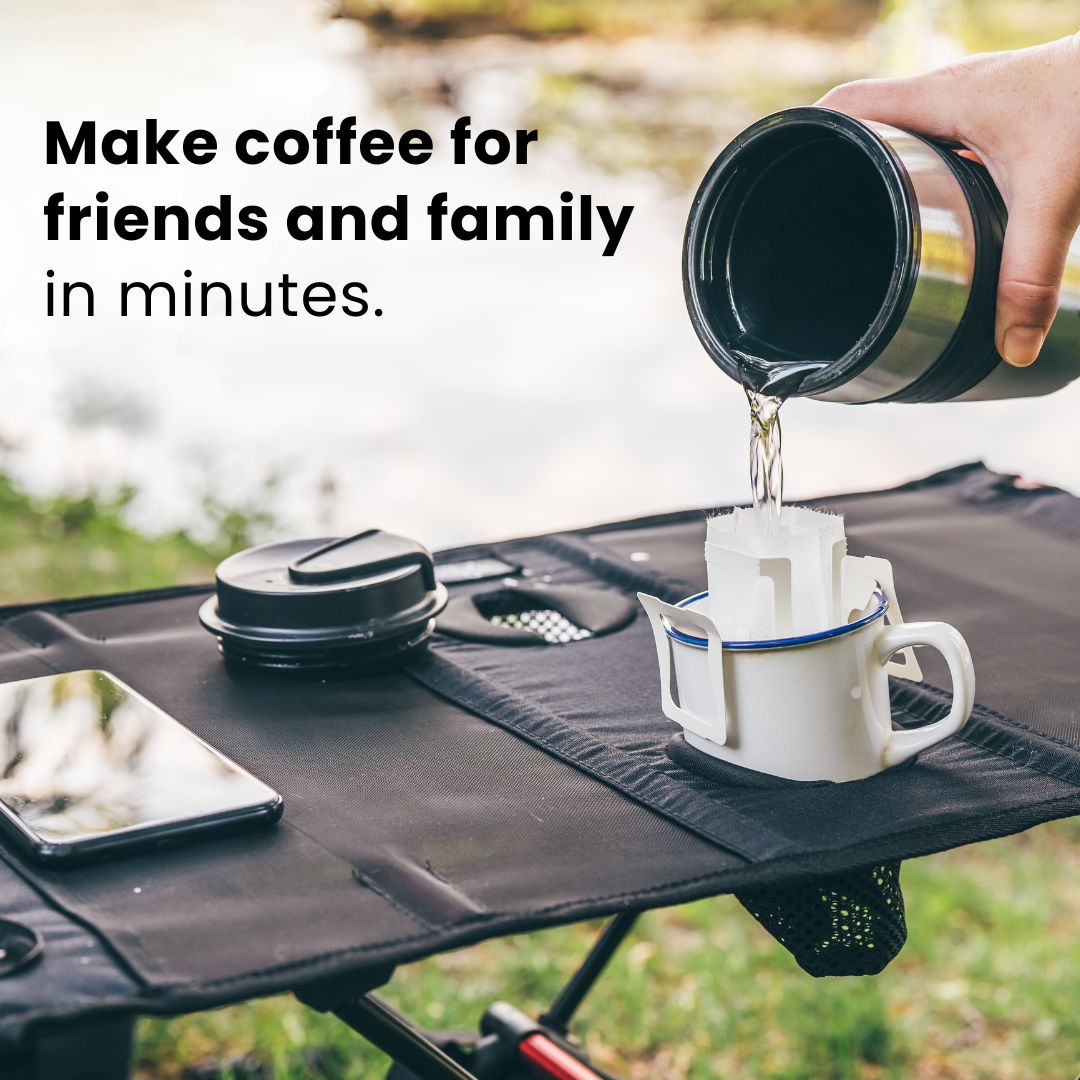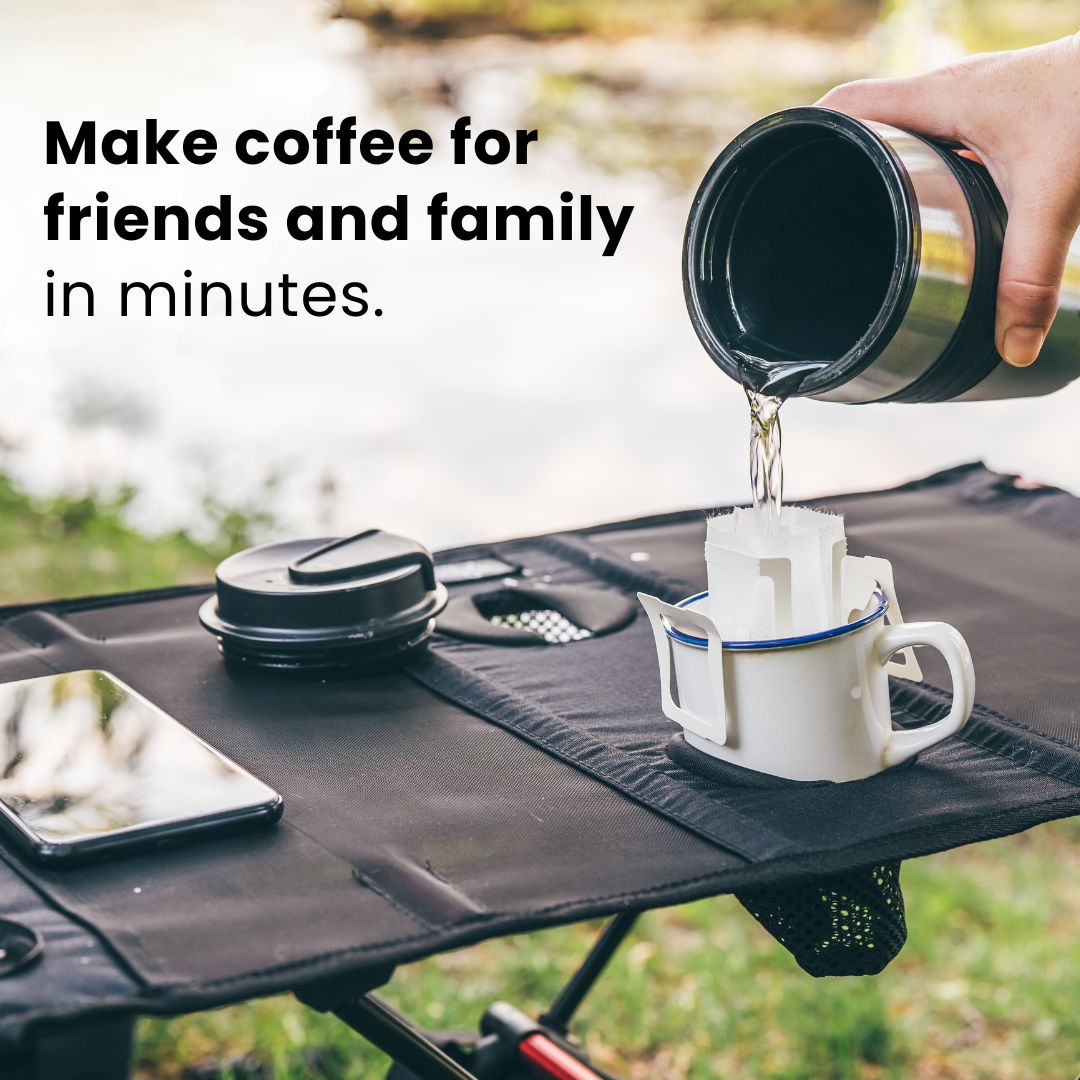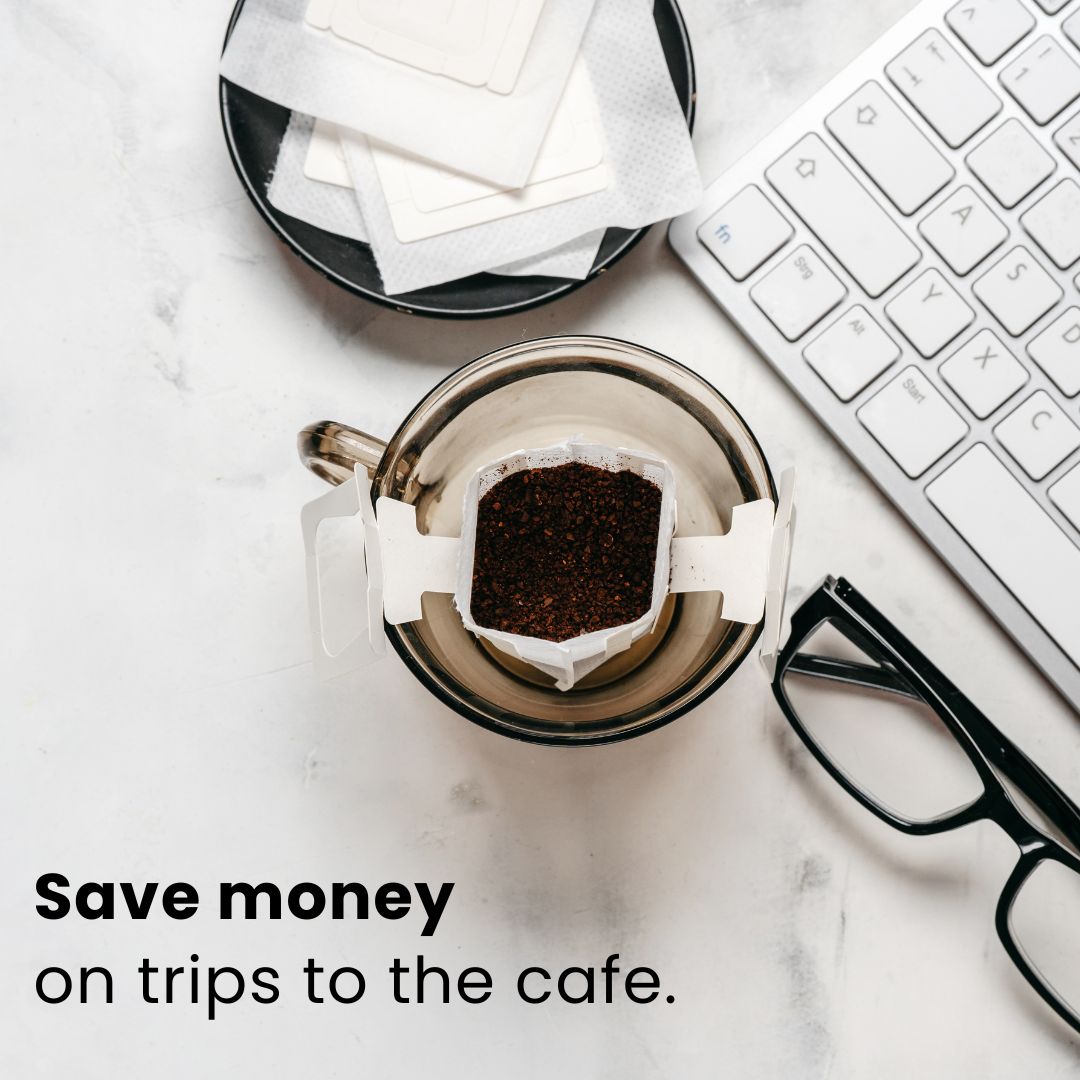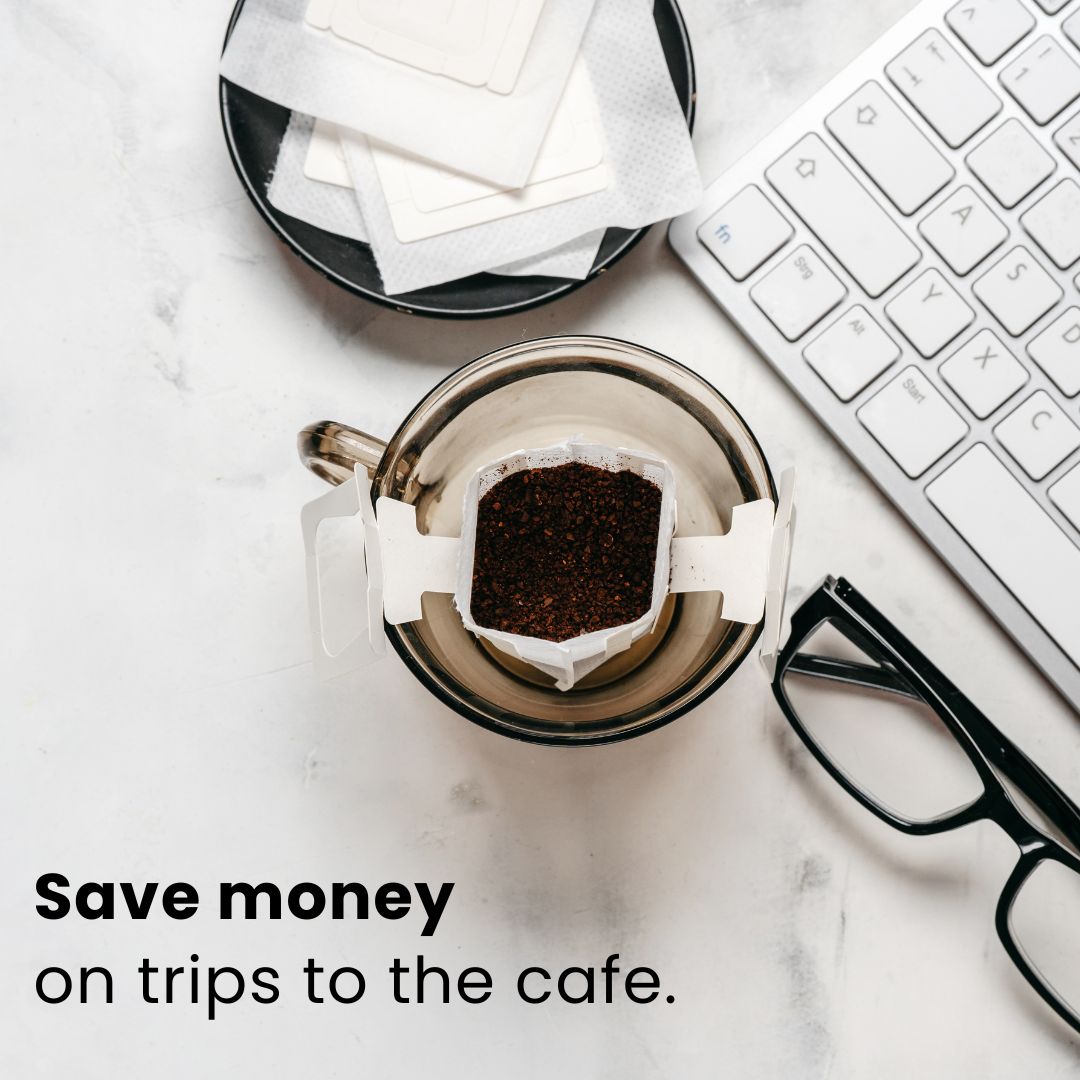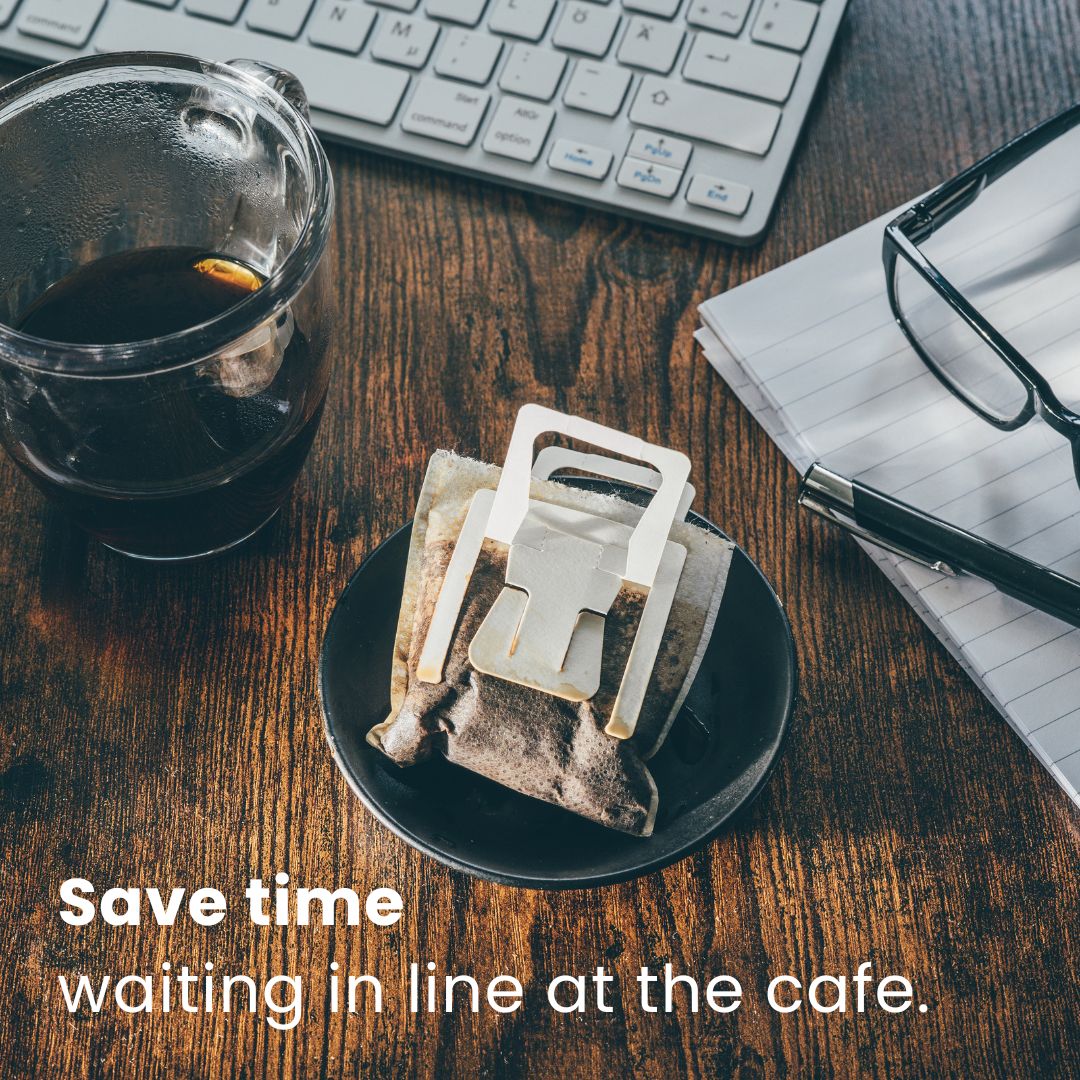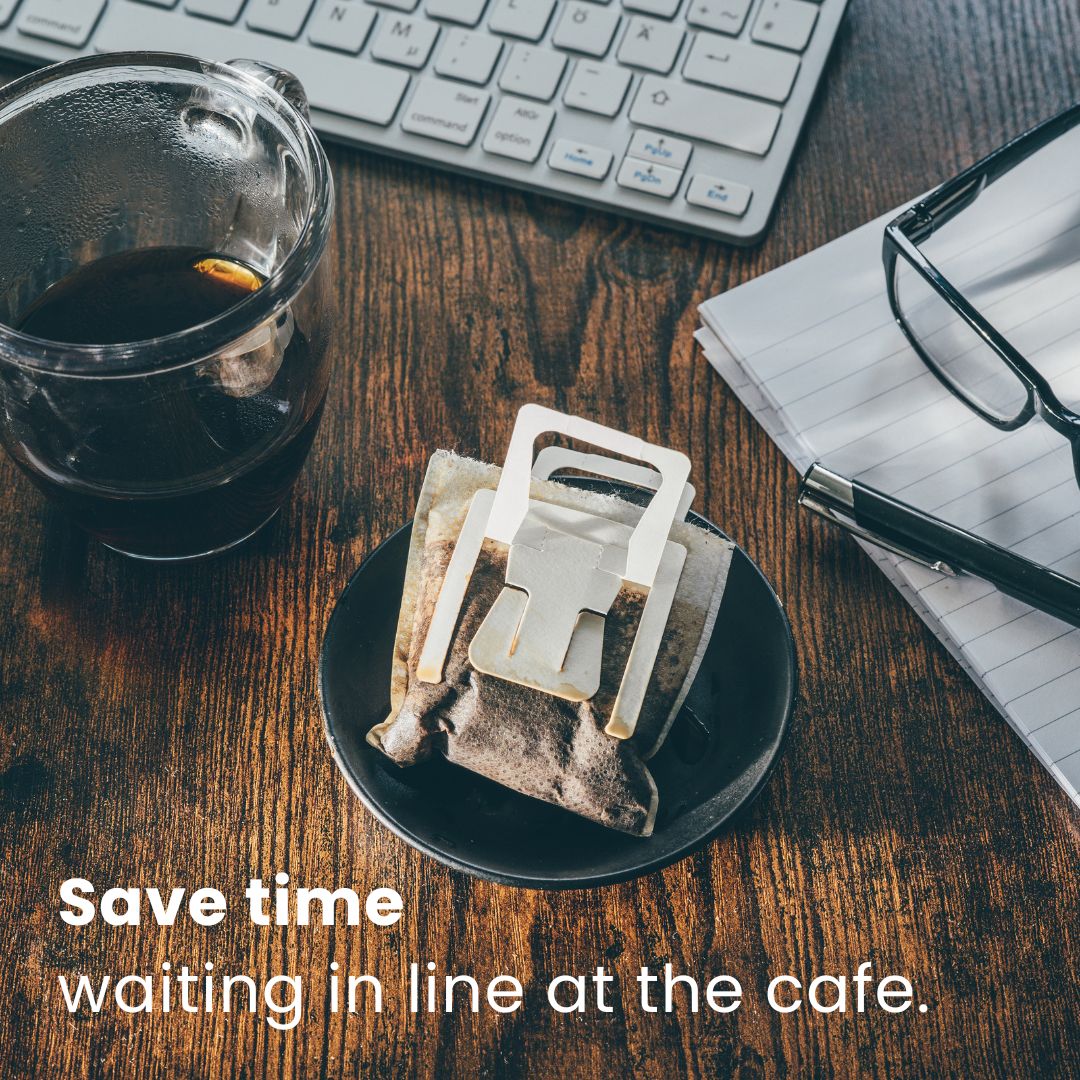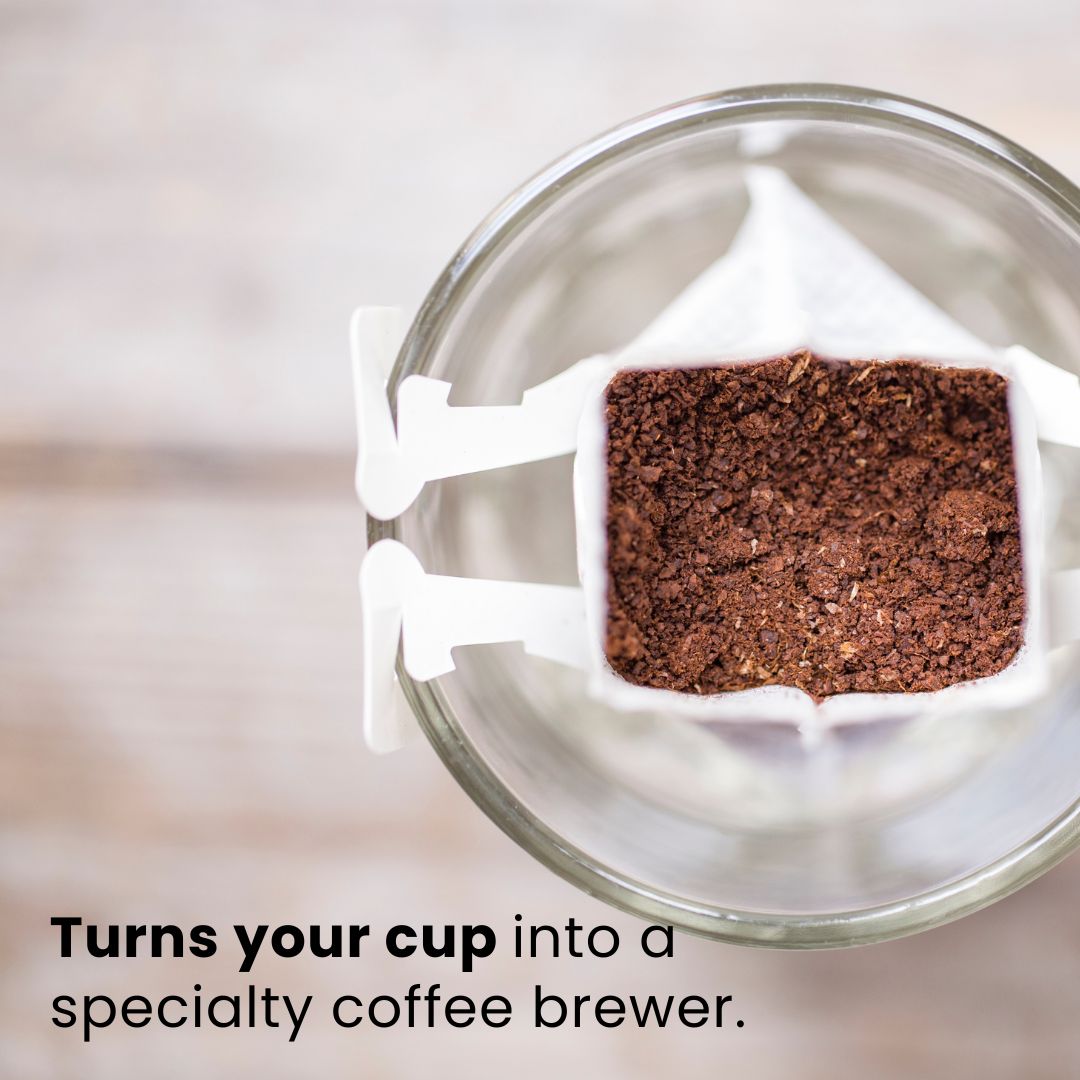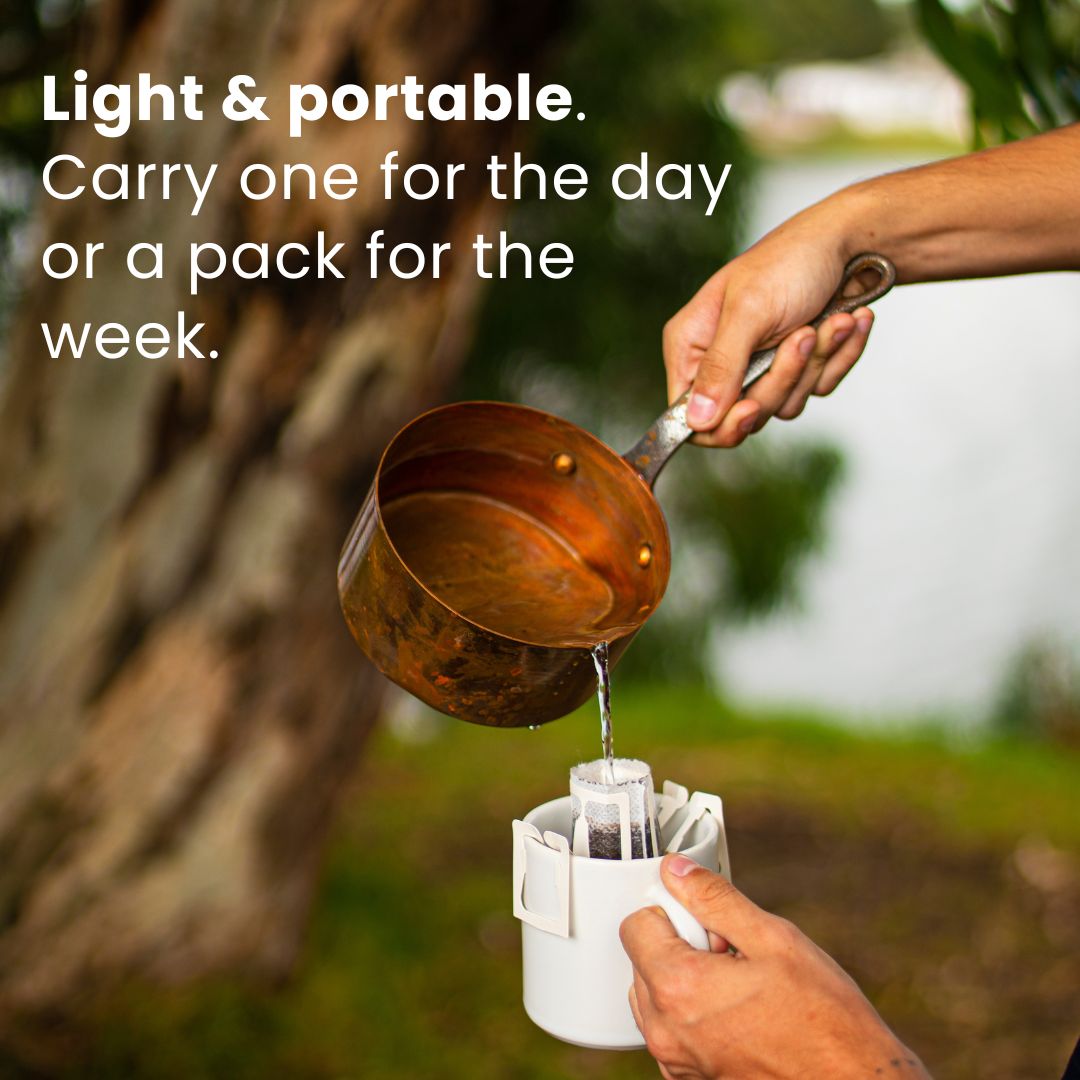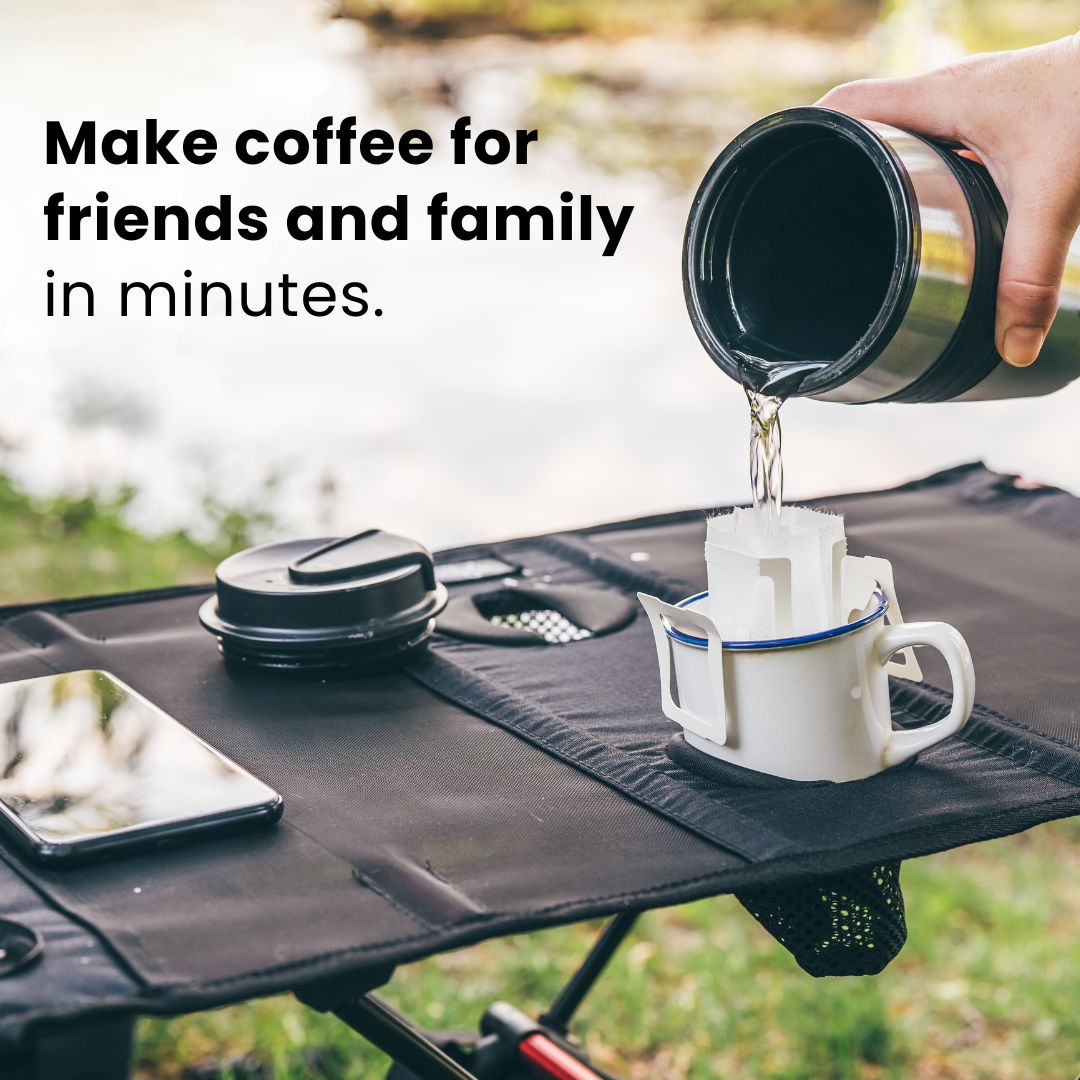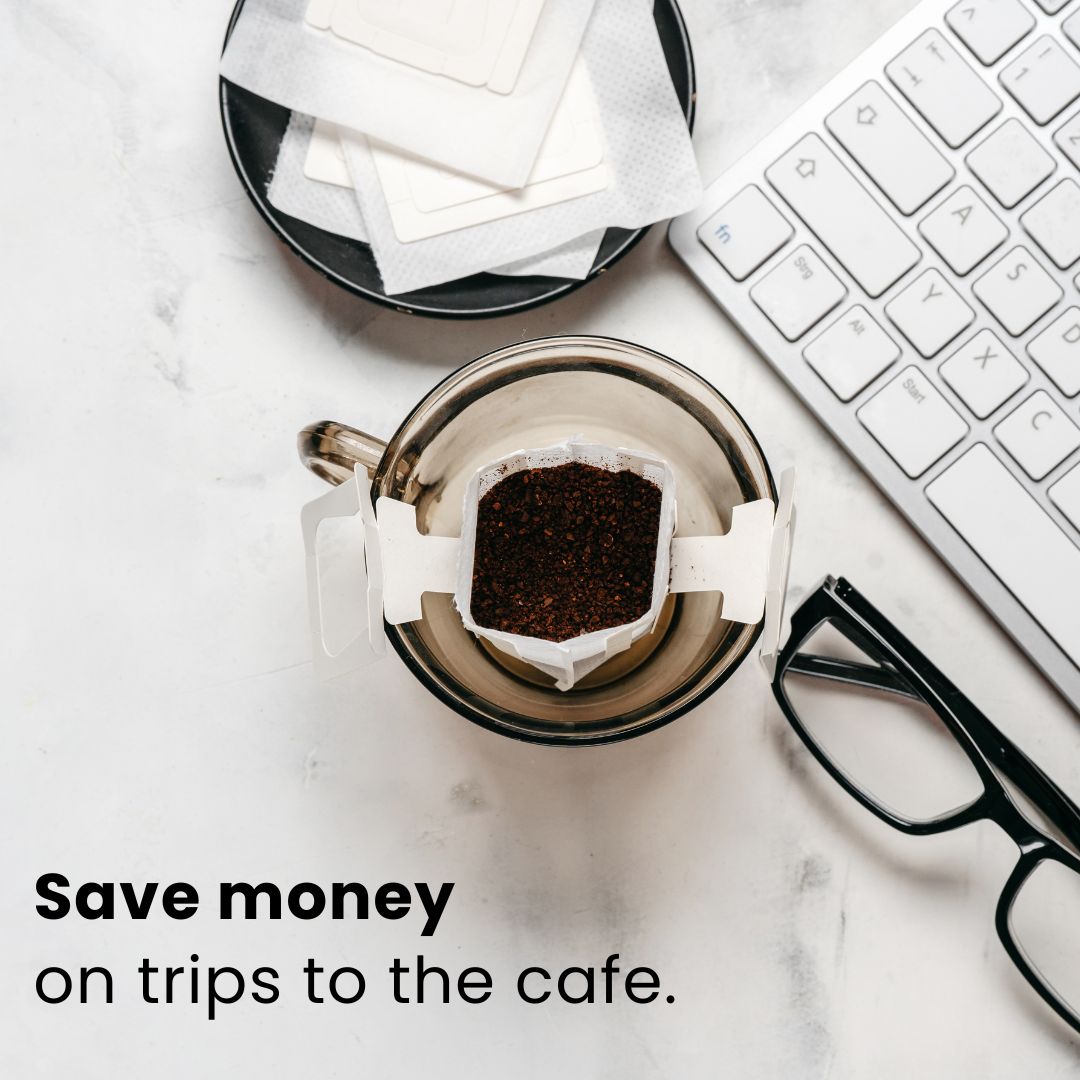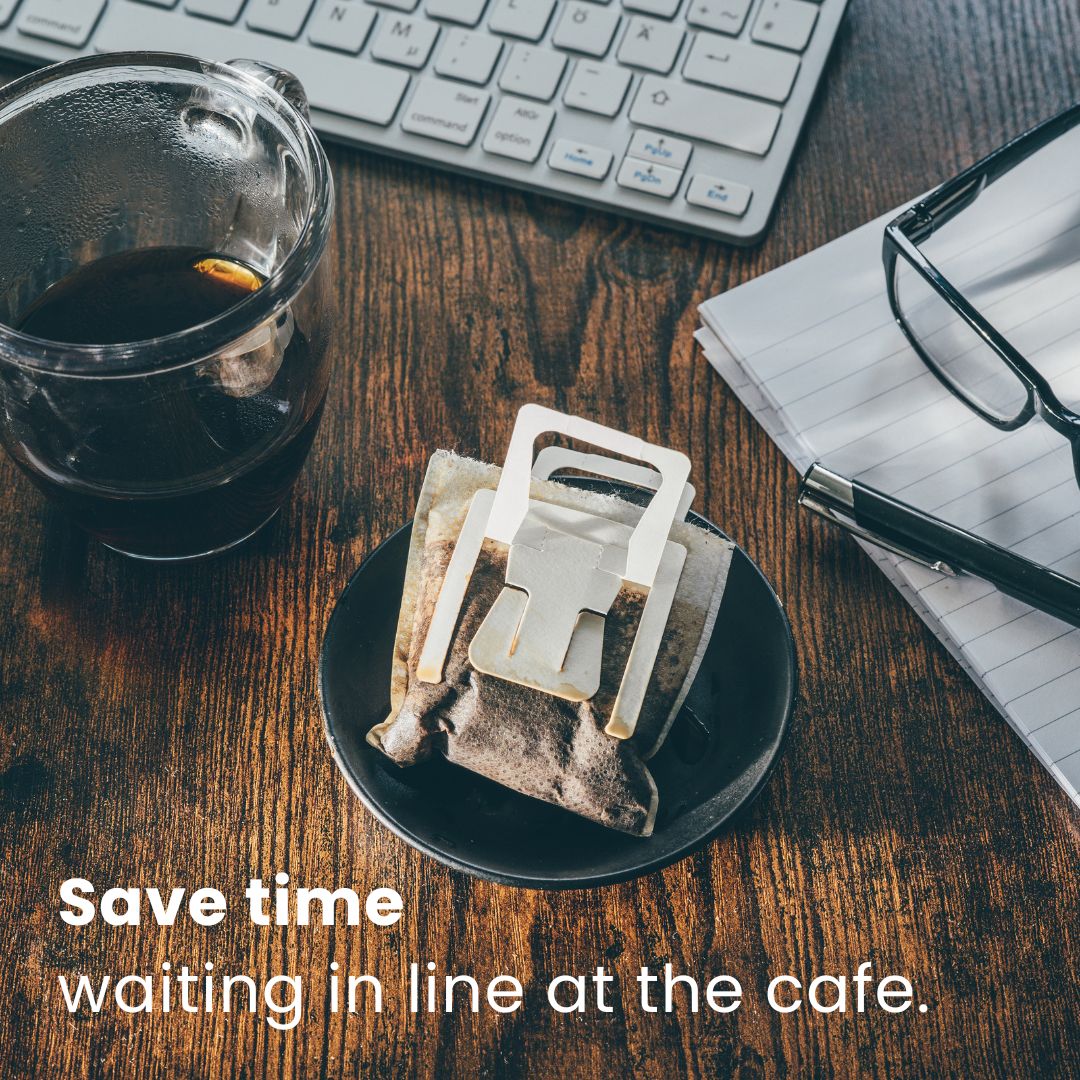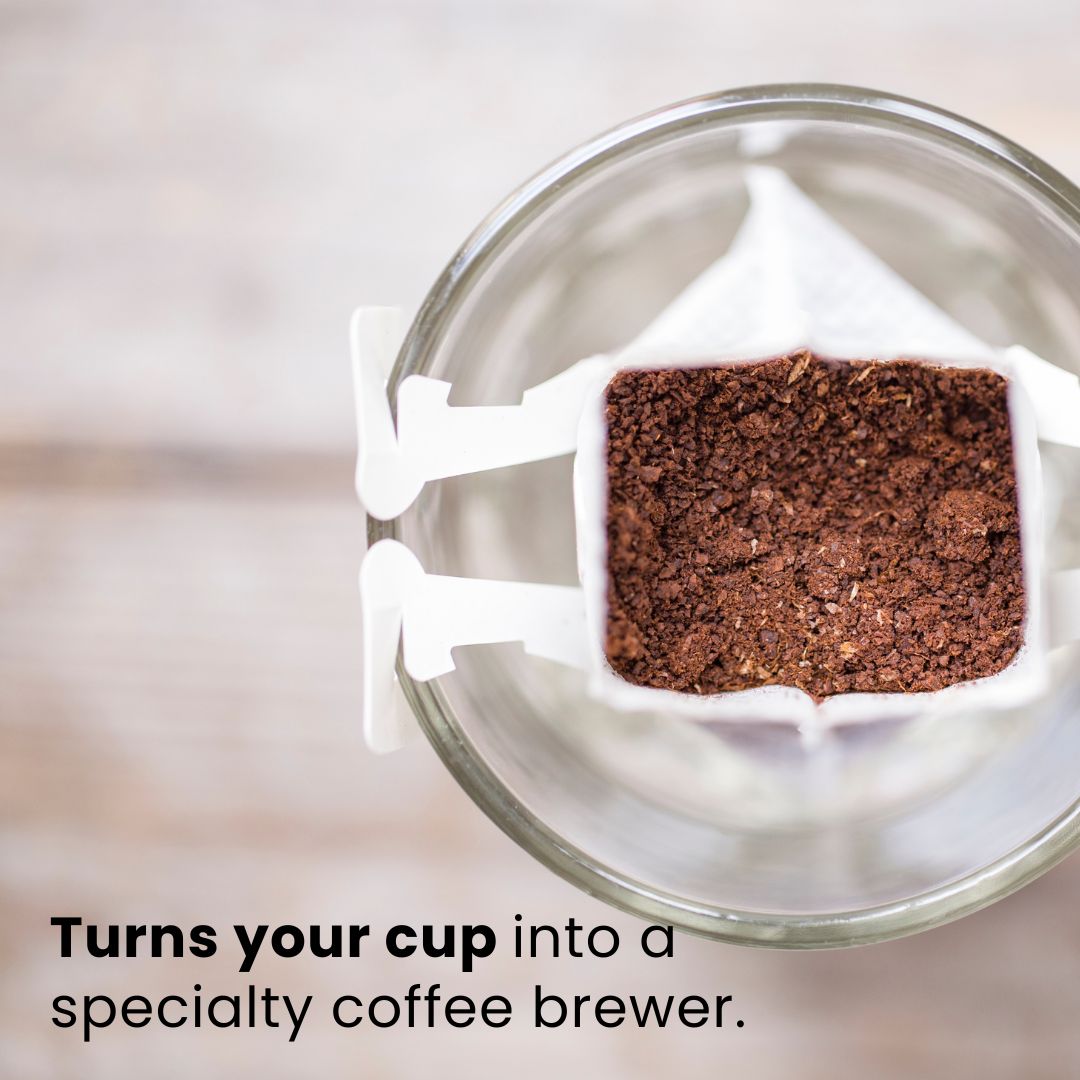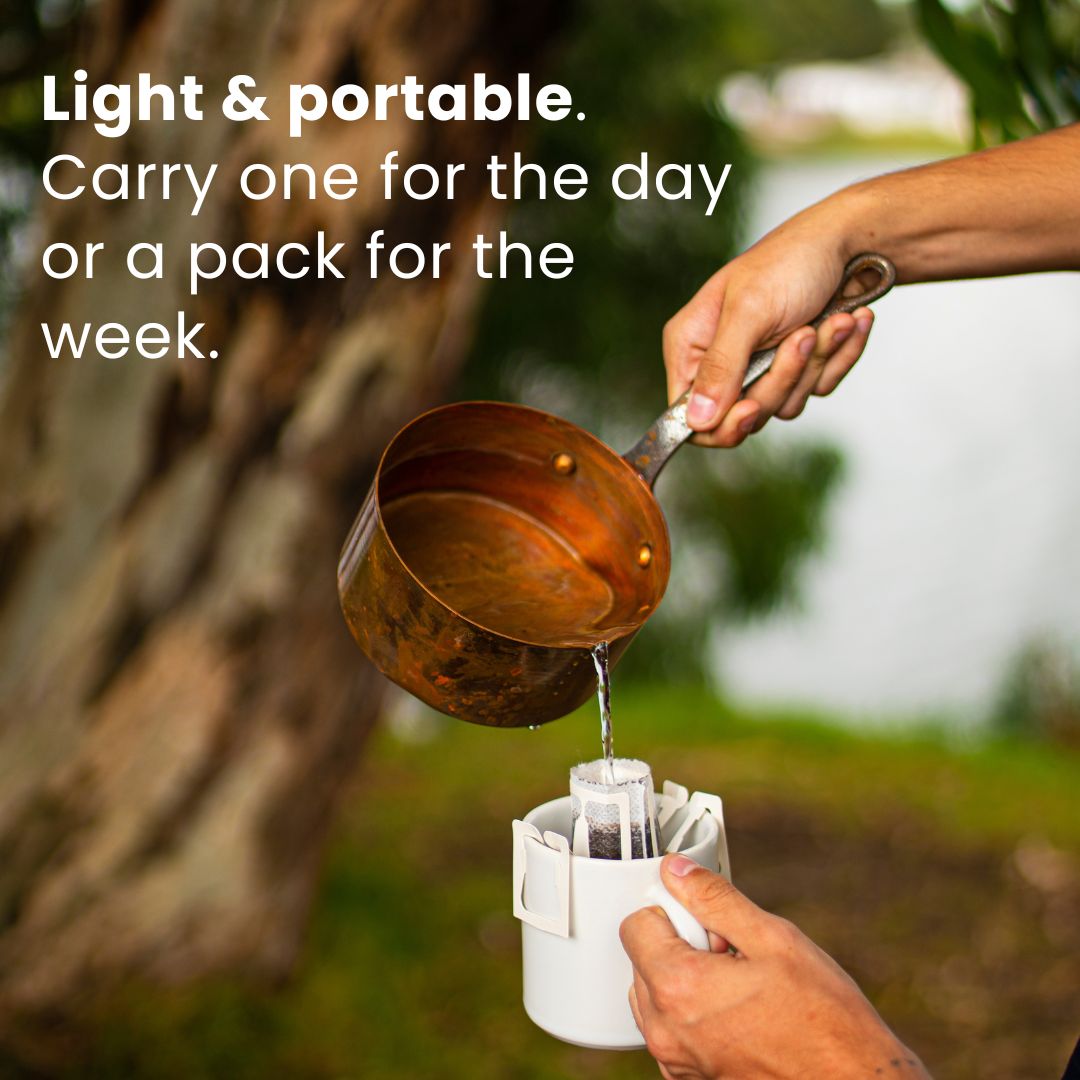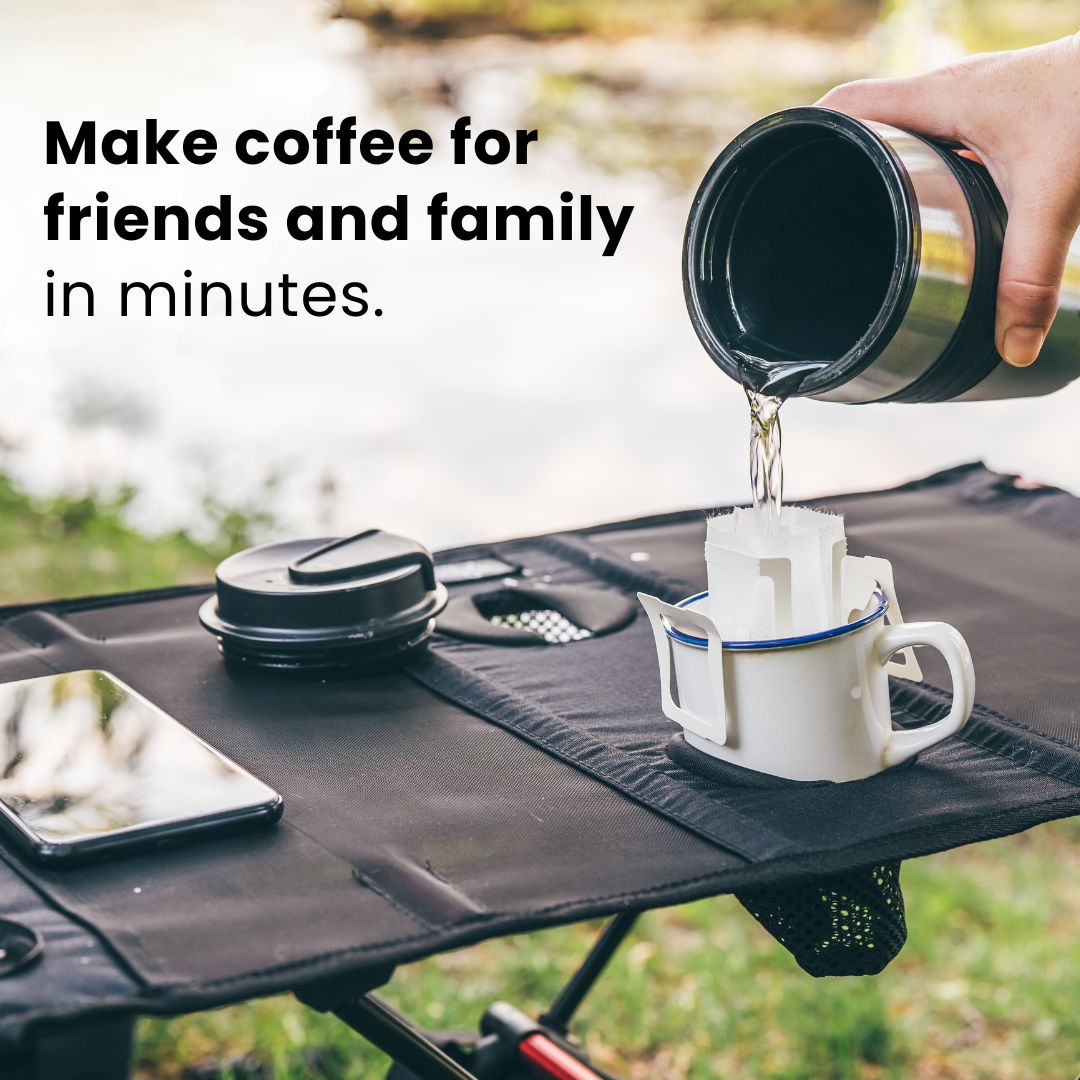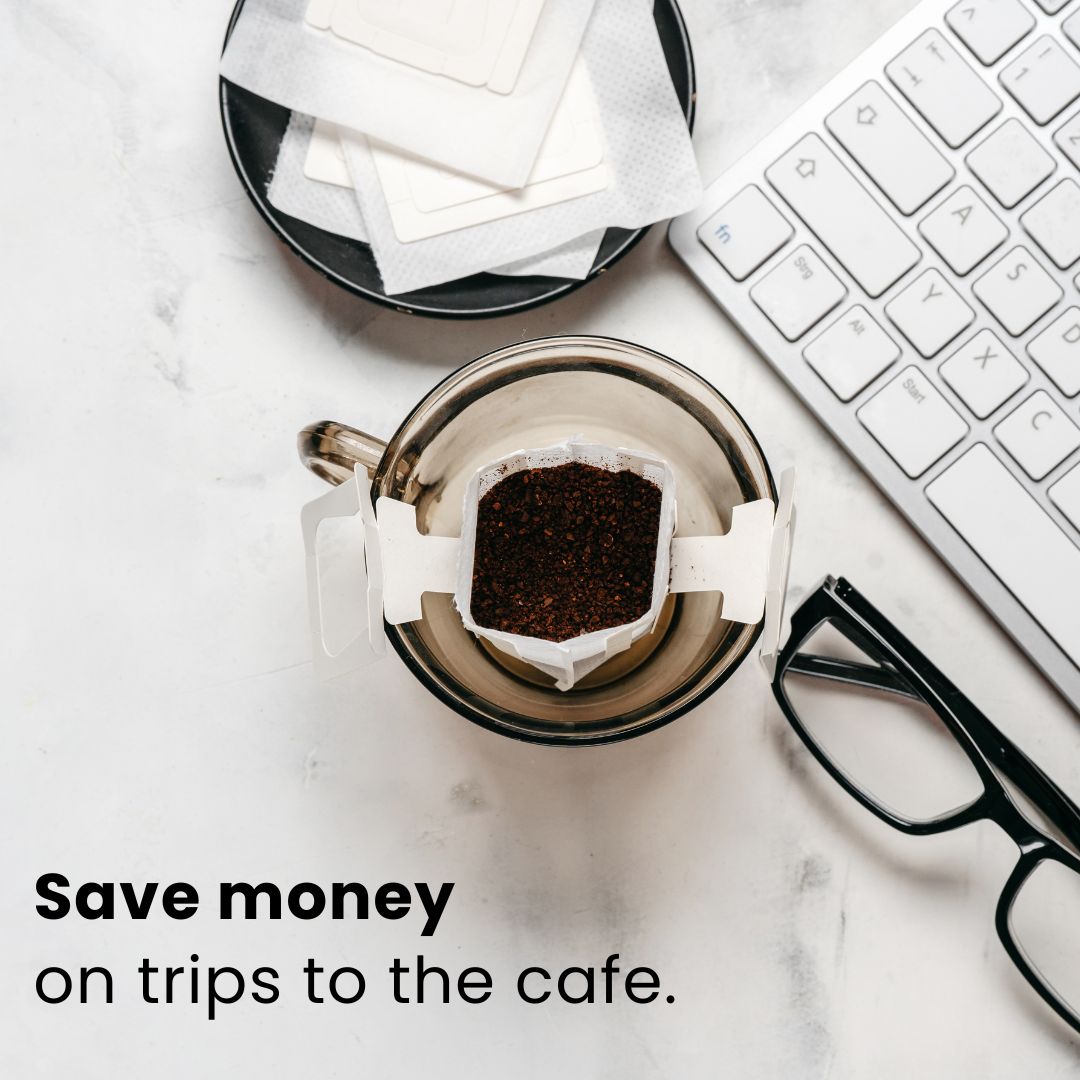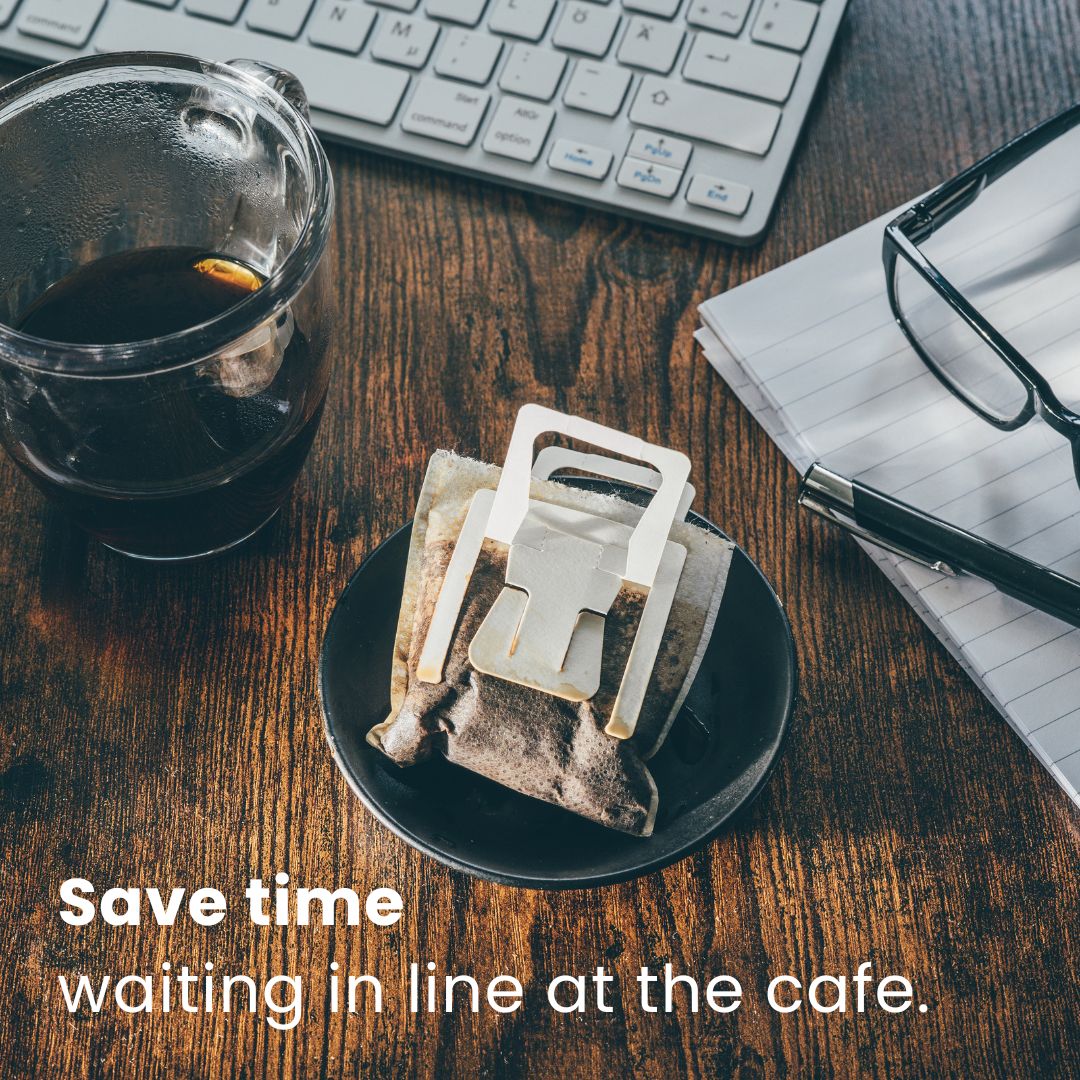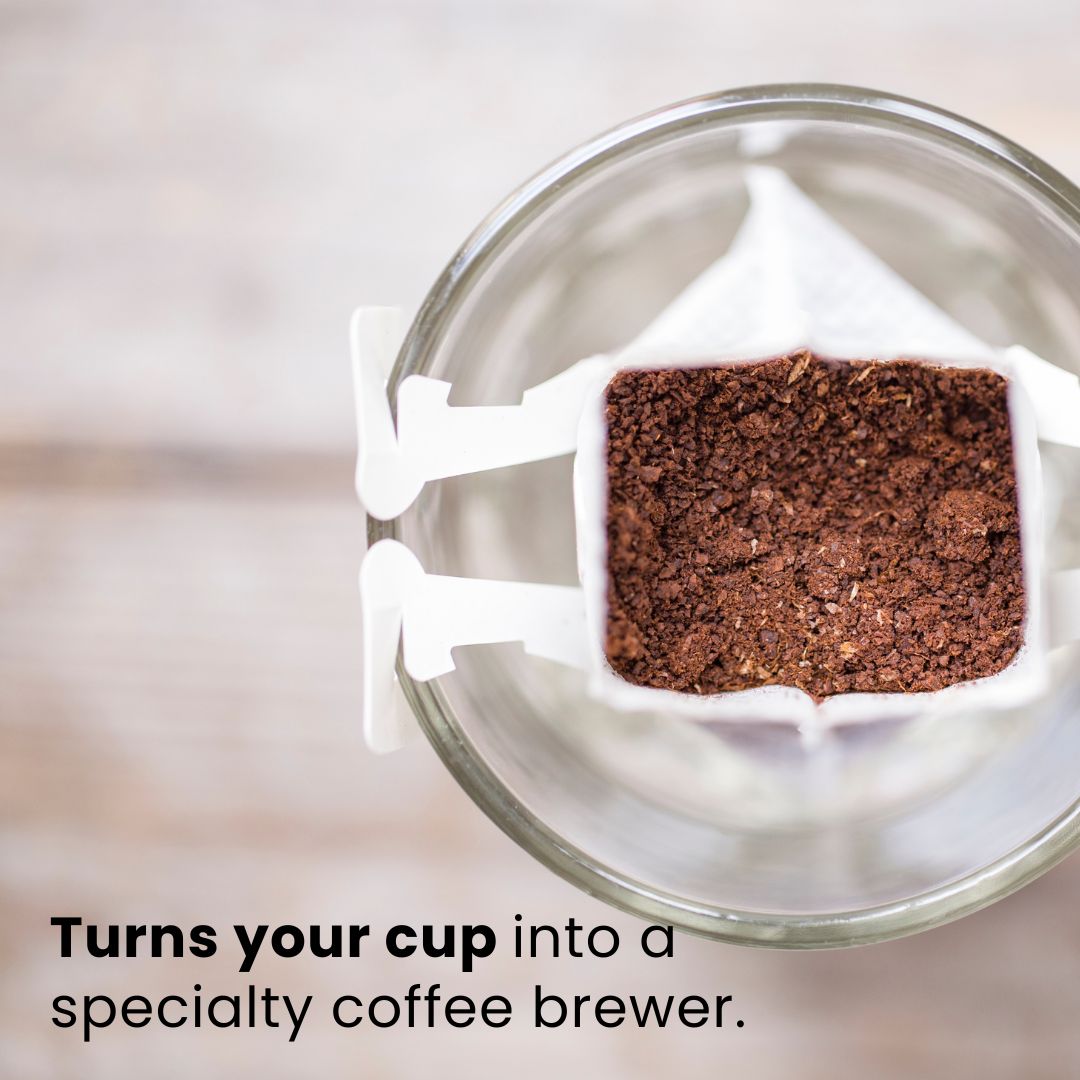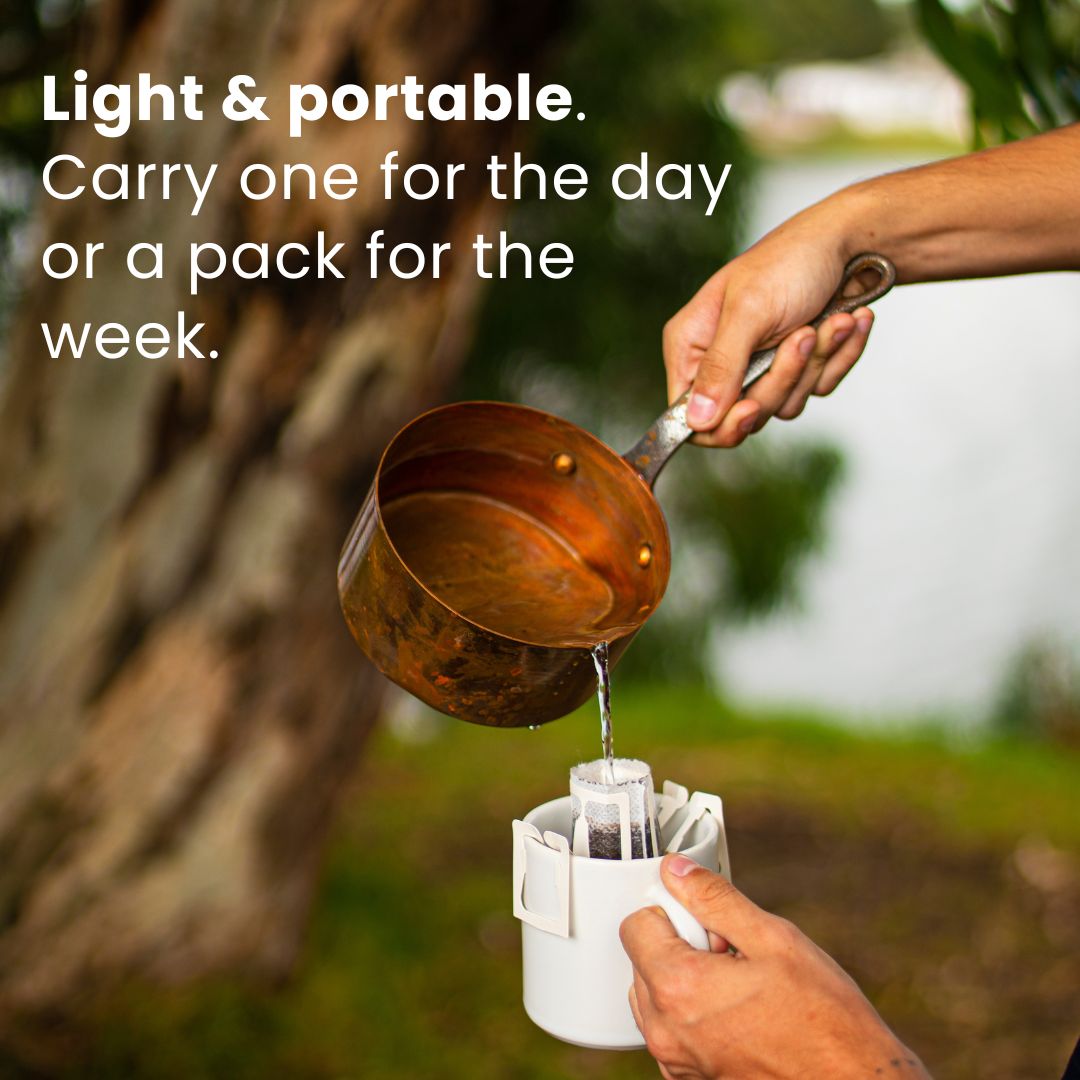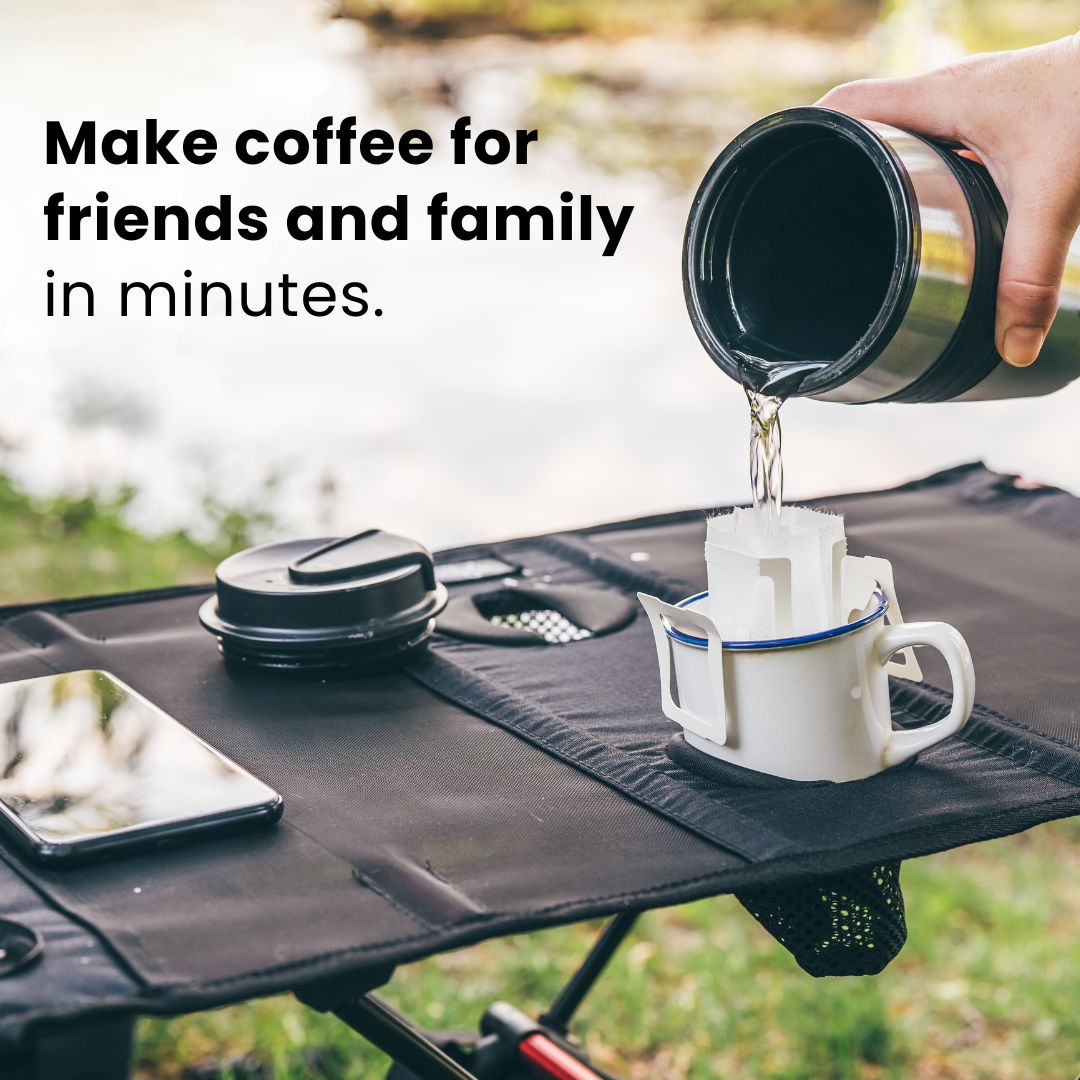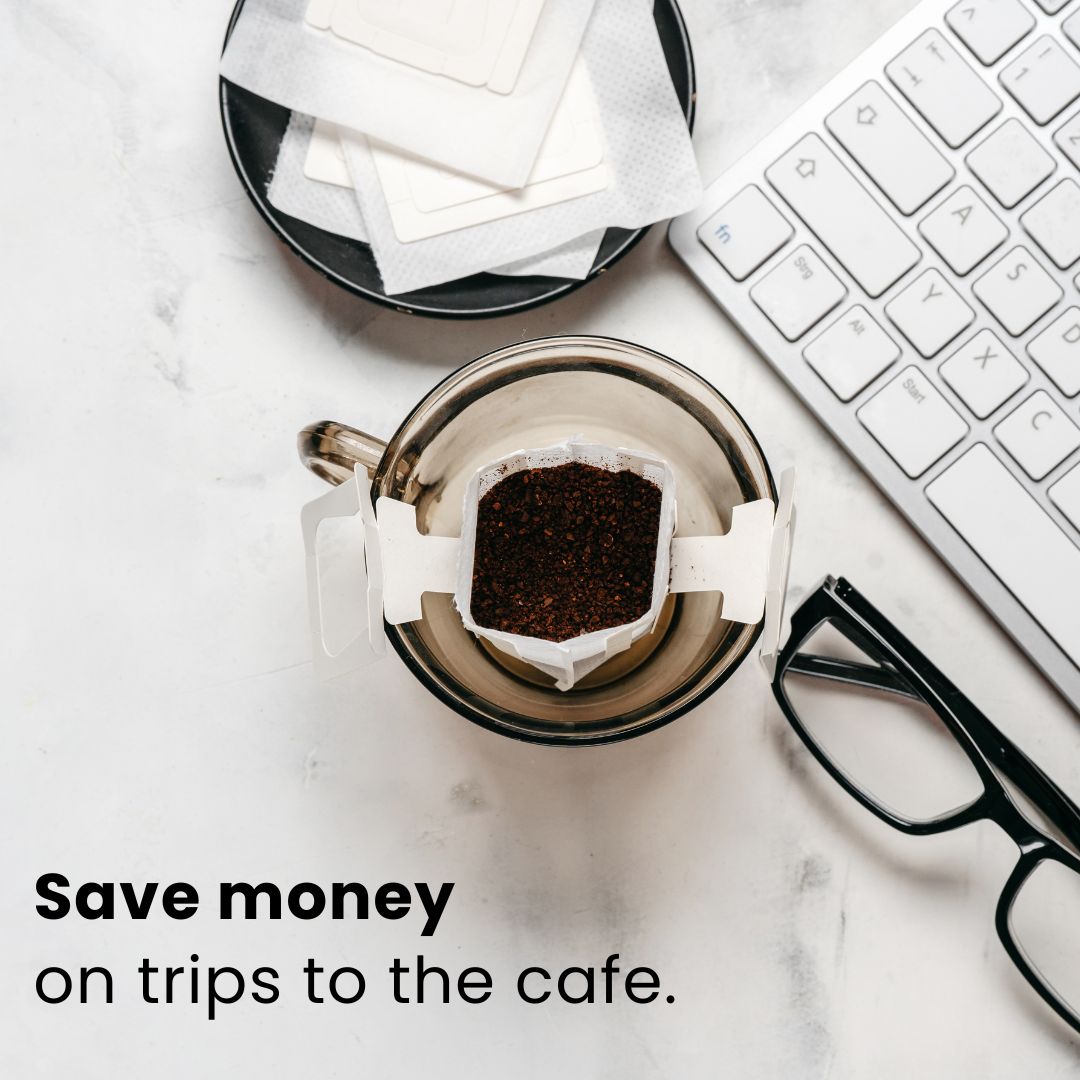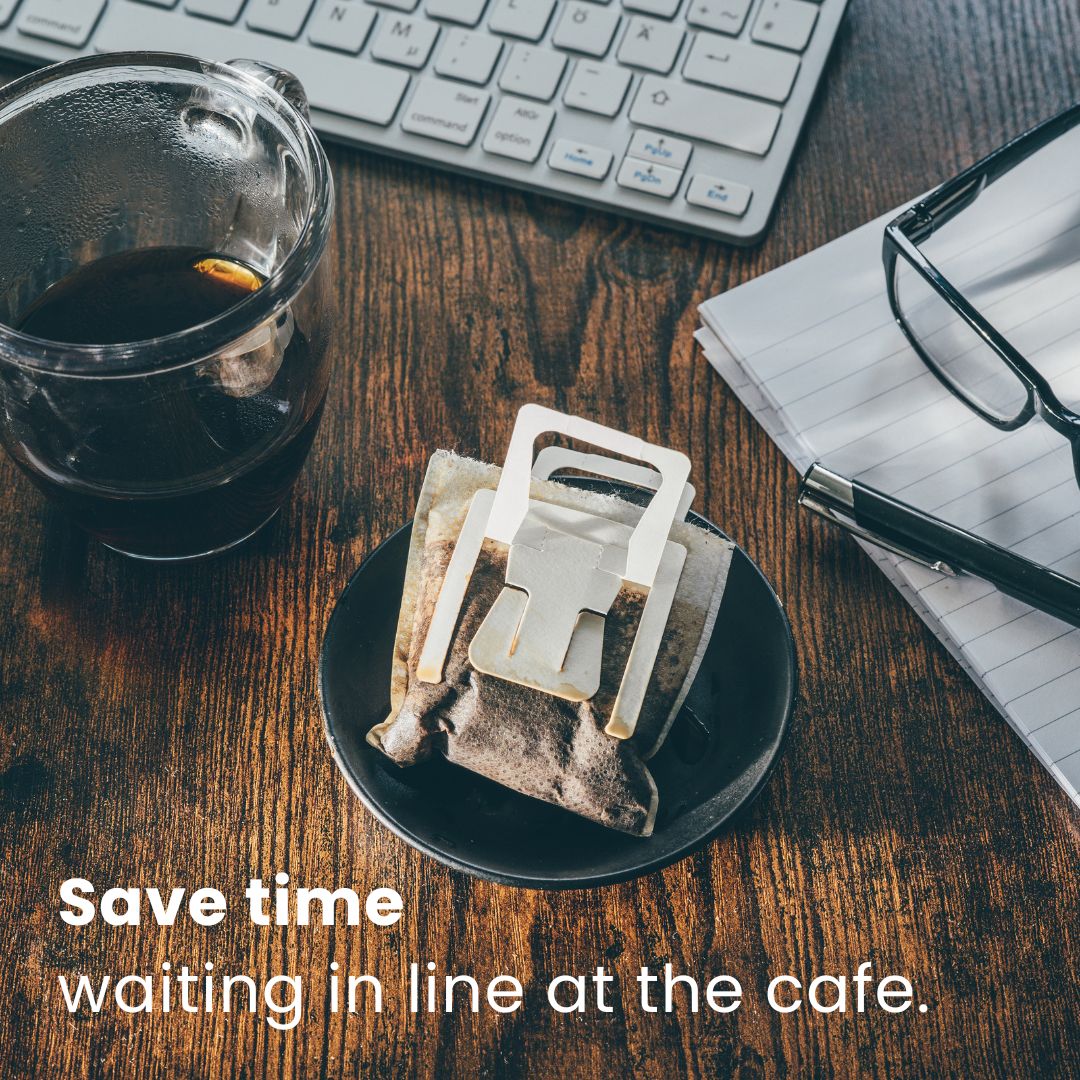 ✅ IN STOCK. 2-3 DAY DELIVERY
Drip Filter Coffee Bags: Alaka
Brew cafe quality coffee anywhere.

Fresh, rich, specialty coffee, brewed right in your cup.
✔️

10 Cup Guarantee

✔️

Fast 2-3 Day Delivery

✔️

Bundle & Save
Never run out again!

Subscribe and save. Cancel anytime.
ALAKA (ETHIOPIA) FLAVOUR PROFILE: BRIGHT, FRESH & FRUITY 
These drip filter coffee bags are bright, fresh, fruity and zippy. Zesty, clean, crisp and juicy. Dazzlingly sweet, smooth and even a little bit tropical. 
Tasting notes of floral, red apple & honey 
🌸🍎🍯
★★★★★
600,000+ CUPS BREWED ☕️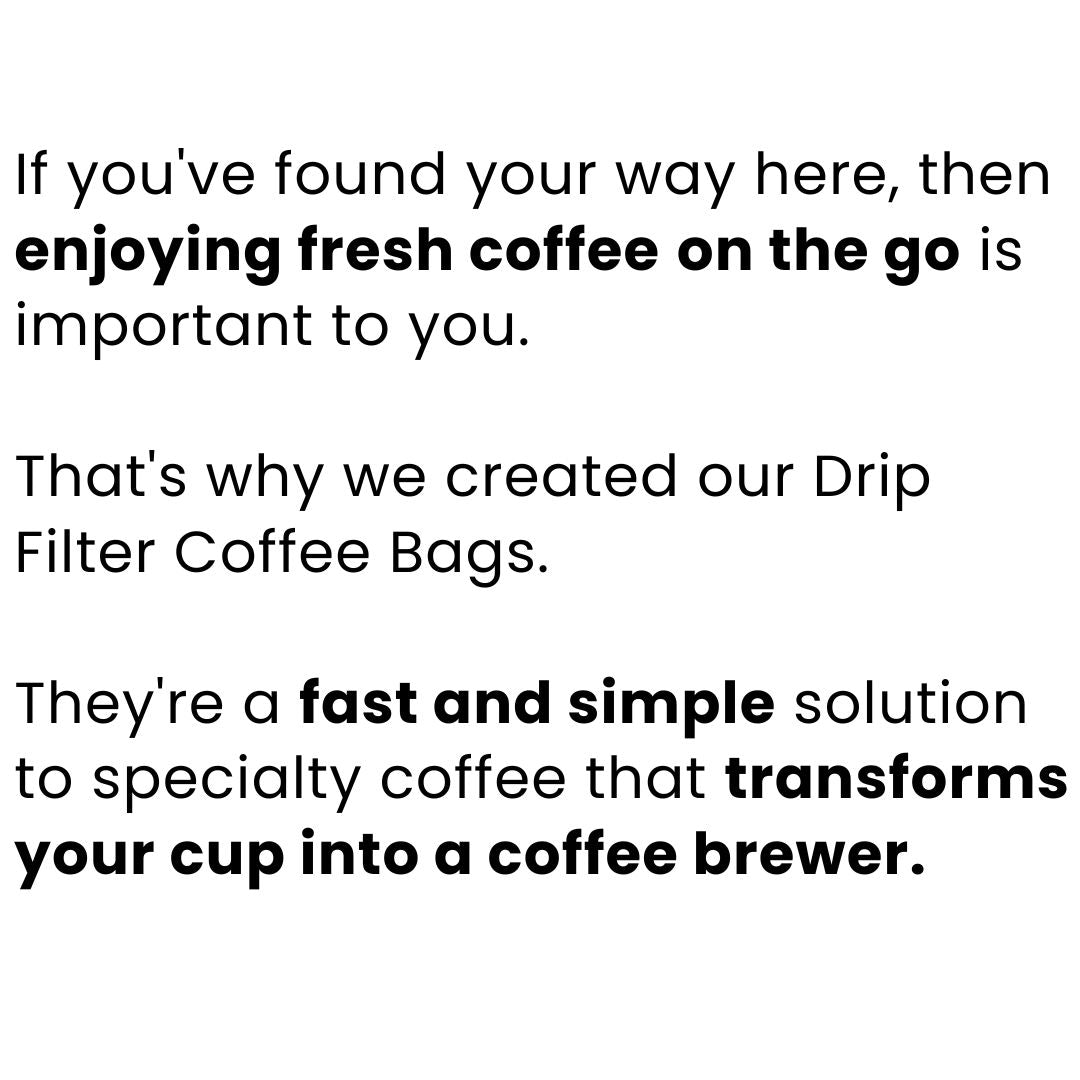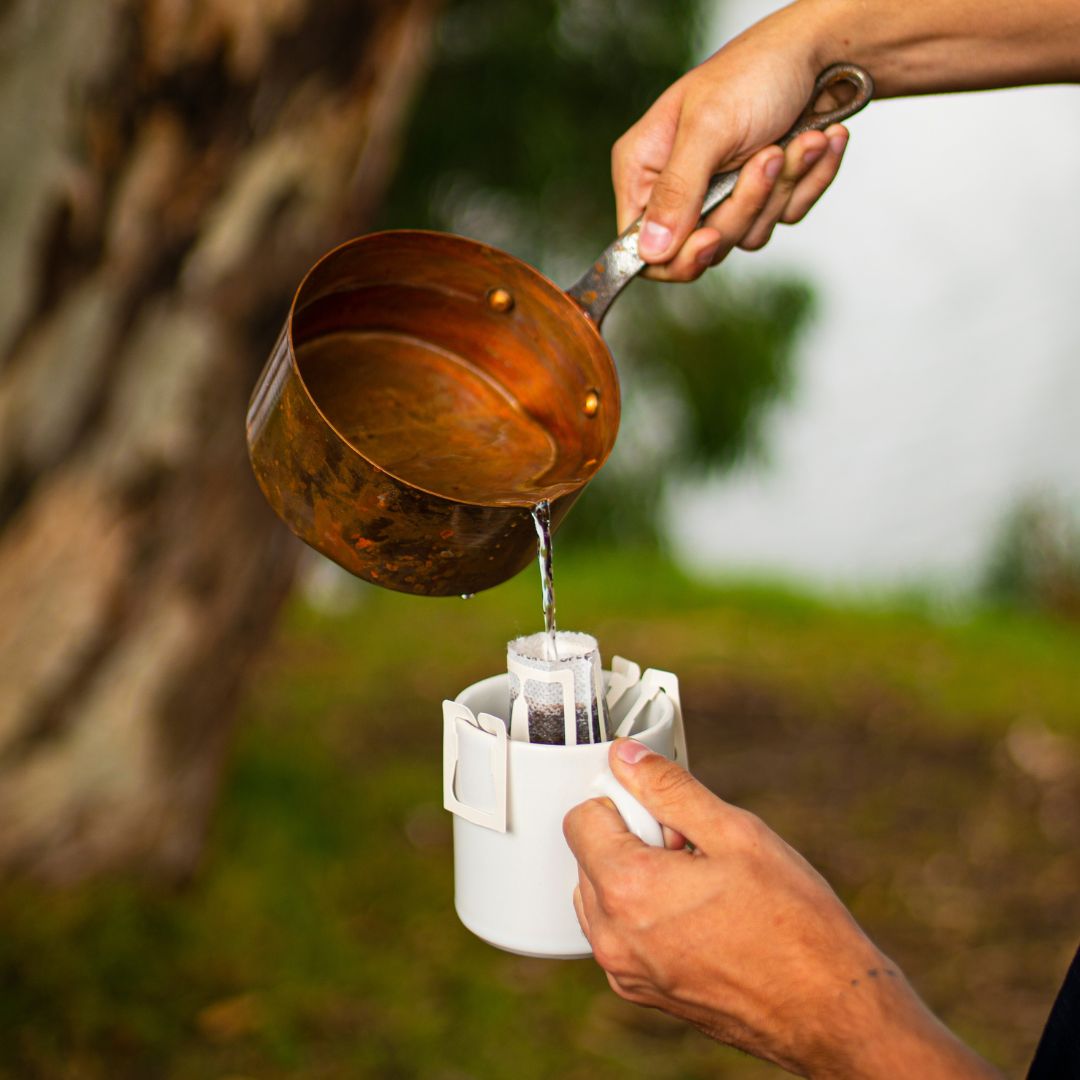 HOW IT WORKS: Brewing cafe-quality coffee is as easy as 1-2-3.
Tear open the brew bag along the perforated line at the top.
Pull the paper arms of the brew bag out and hang on your favourite cup. You'll know it's on when it snaps into place. Watch the video if you're unsure.
250mL of boiled water through. Let the bag drain a little, then top up until 250mL is poured.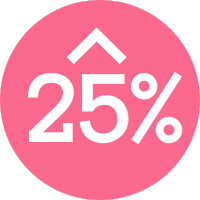 25% MORE COFFEE
15-gram size compared to other brands.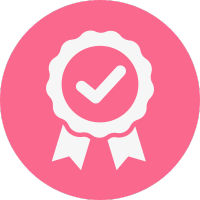 PREMIUM QUALITY
Specialty grade, single-origin coffee.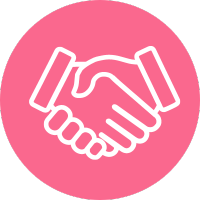 ETHICALLY SOURCED
Coffee farmers paid fairly.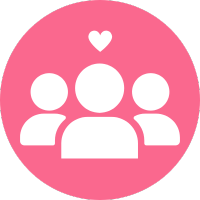 BREW FOR A GROUP
Brew for friends and family in minutes.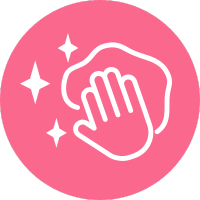 NO MESS NO STRESS
Easy to make. Easier to clean up.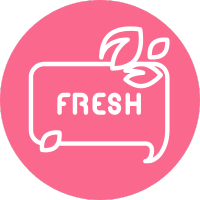 ★★★★★
"I thought the drip coffee bags might be expensive, but the taste and convenience are unbeatable. I'm saving on coffee runs!"
- Steph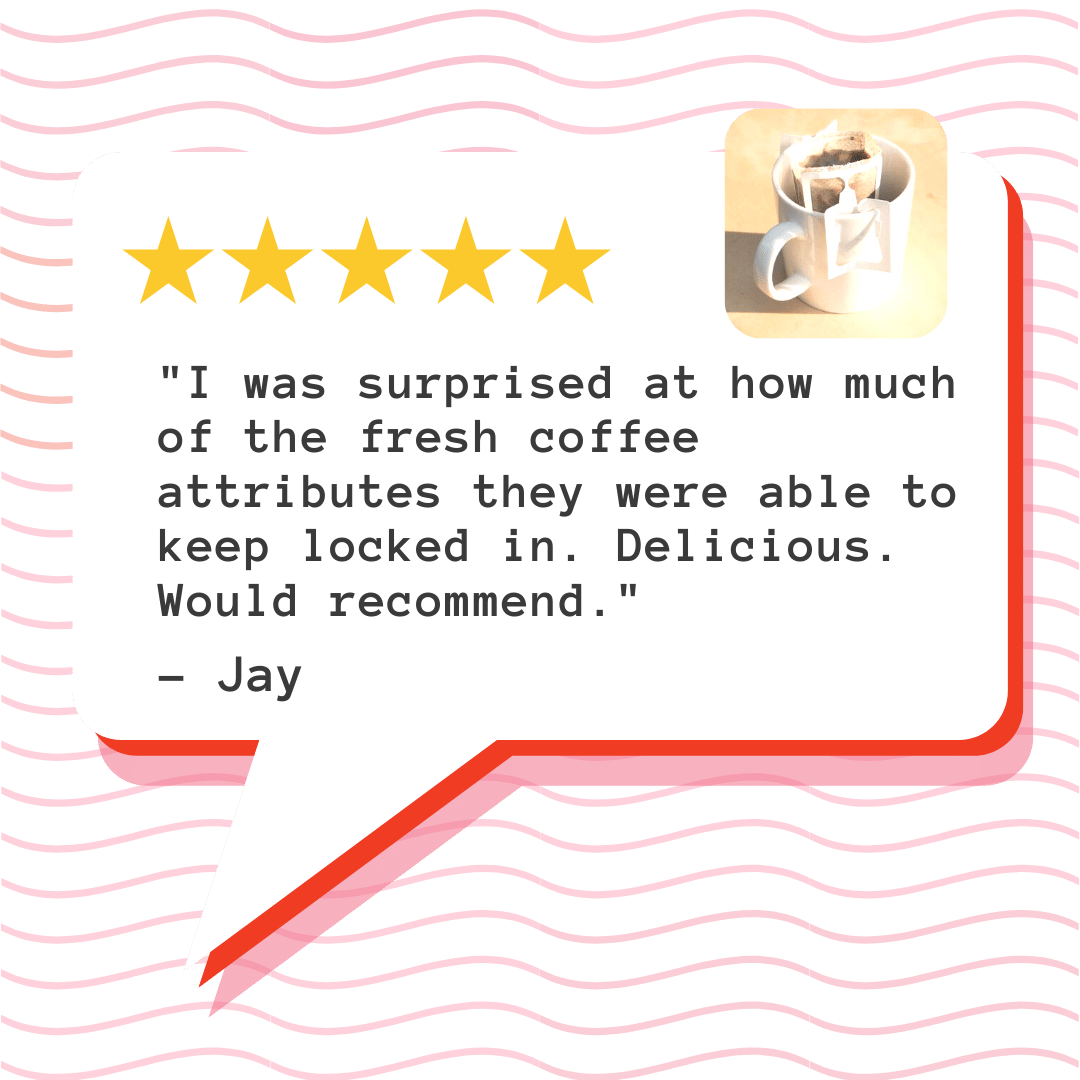 These Drip Filter Coffee Bags are perfect if..
✔️ you love cafe-quality coffee but don't have the time or equipment.
✔️ you've had enough of the office coffee machine (and coffee shops closing at 2pm)
✔️ you've had enough of spending $10+ a day on your coffee (over $2,000 a year!)
✔️ you've had enough of spending 10+ minutes a day waiting for your coffee (over 40 hours a year!)
✔️ you work long hours and need a convenient coffee solution that fits your schedule.
✔️ you're a traveller or outdoor enthusiast who needs a portable coffee solution.
✔️ you enjoy hosting and need a quick way to serve quality coffee to a group.
✔️ you're a busy parent who needs a quick, quality coffee fix during the day.
✔️ you value ethically sourced products and want to support responsible farming.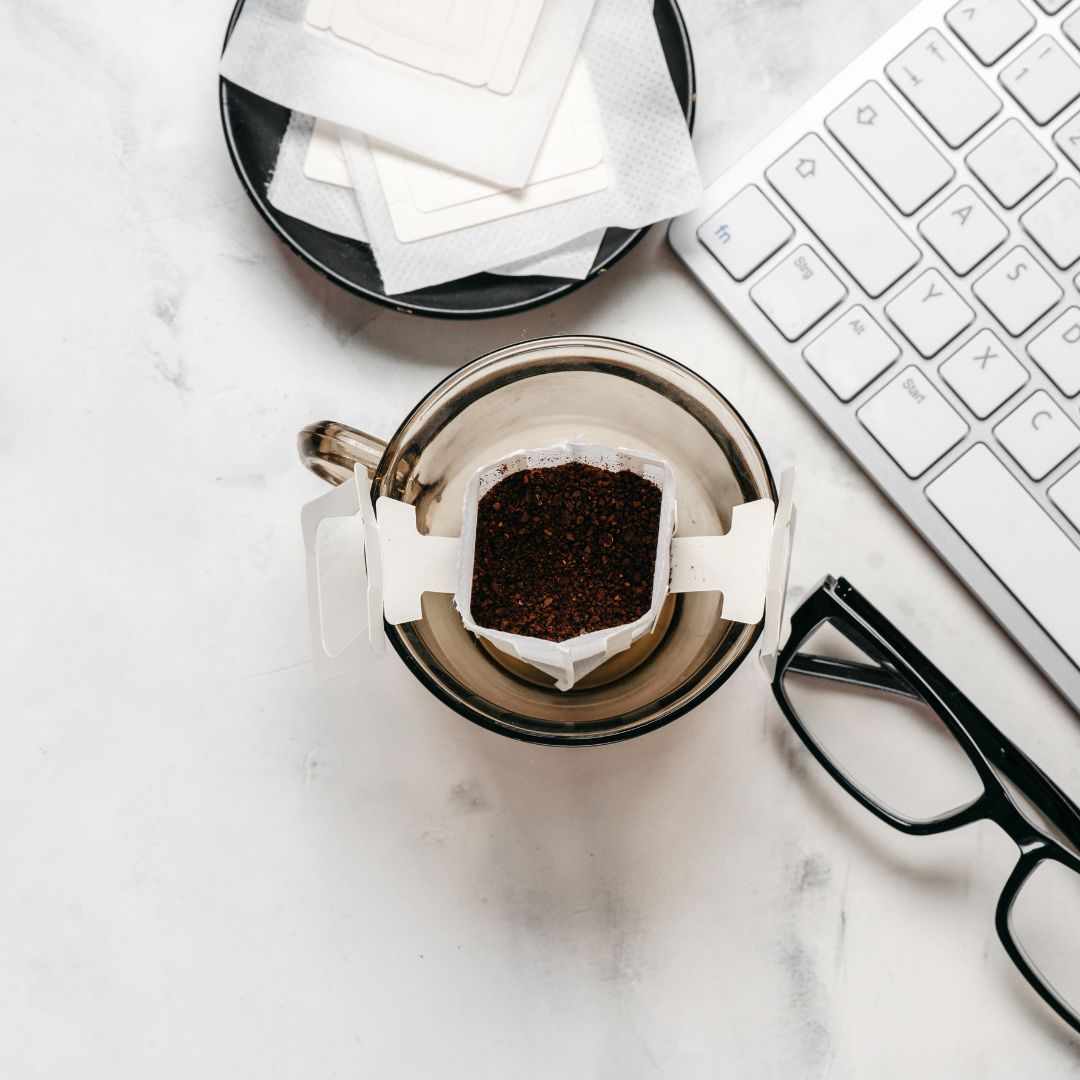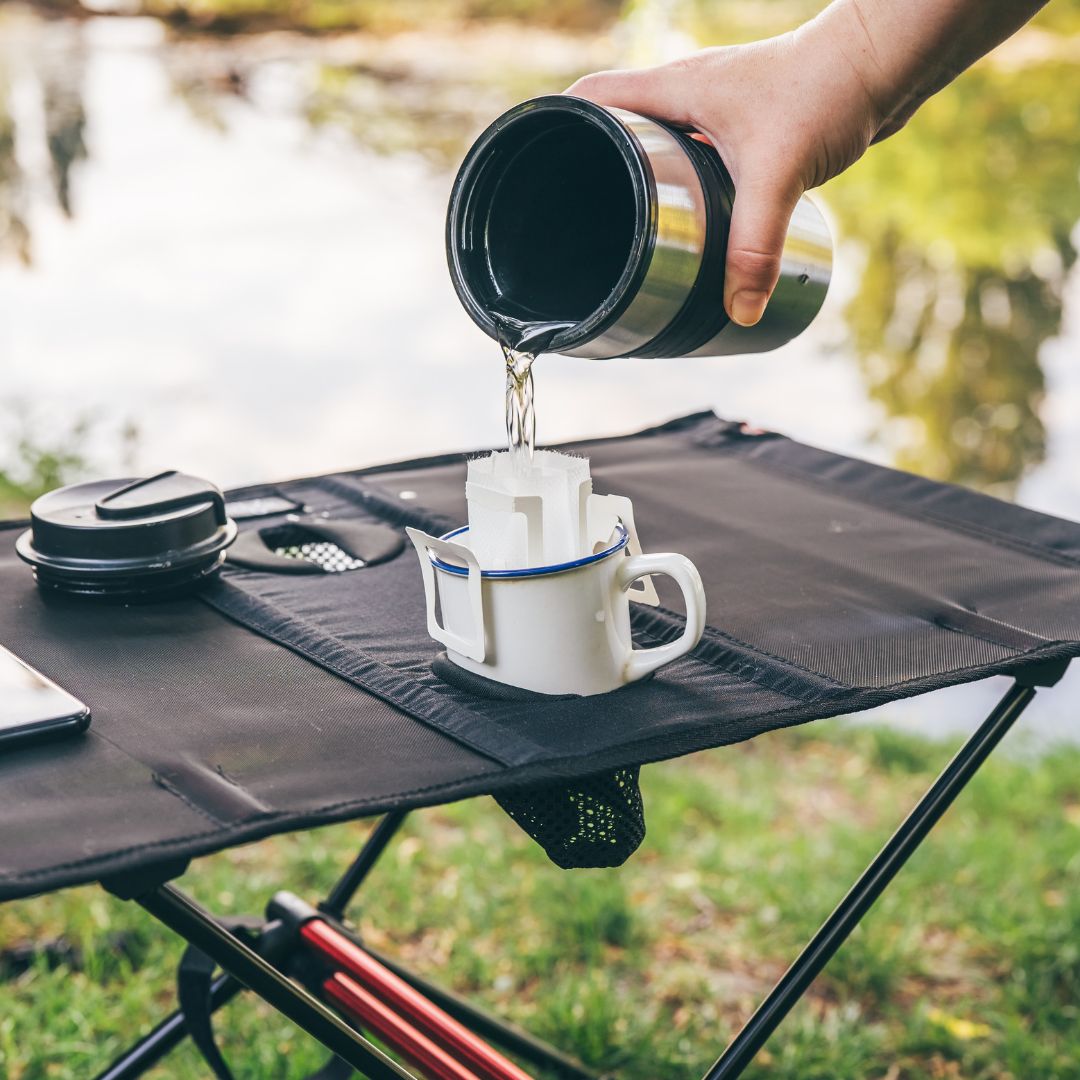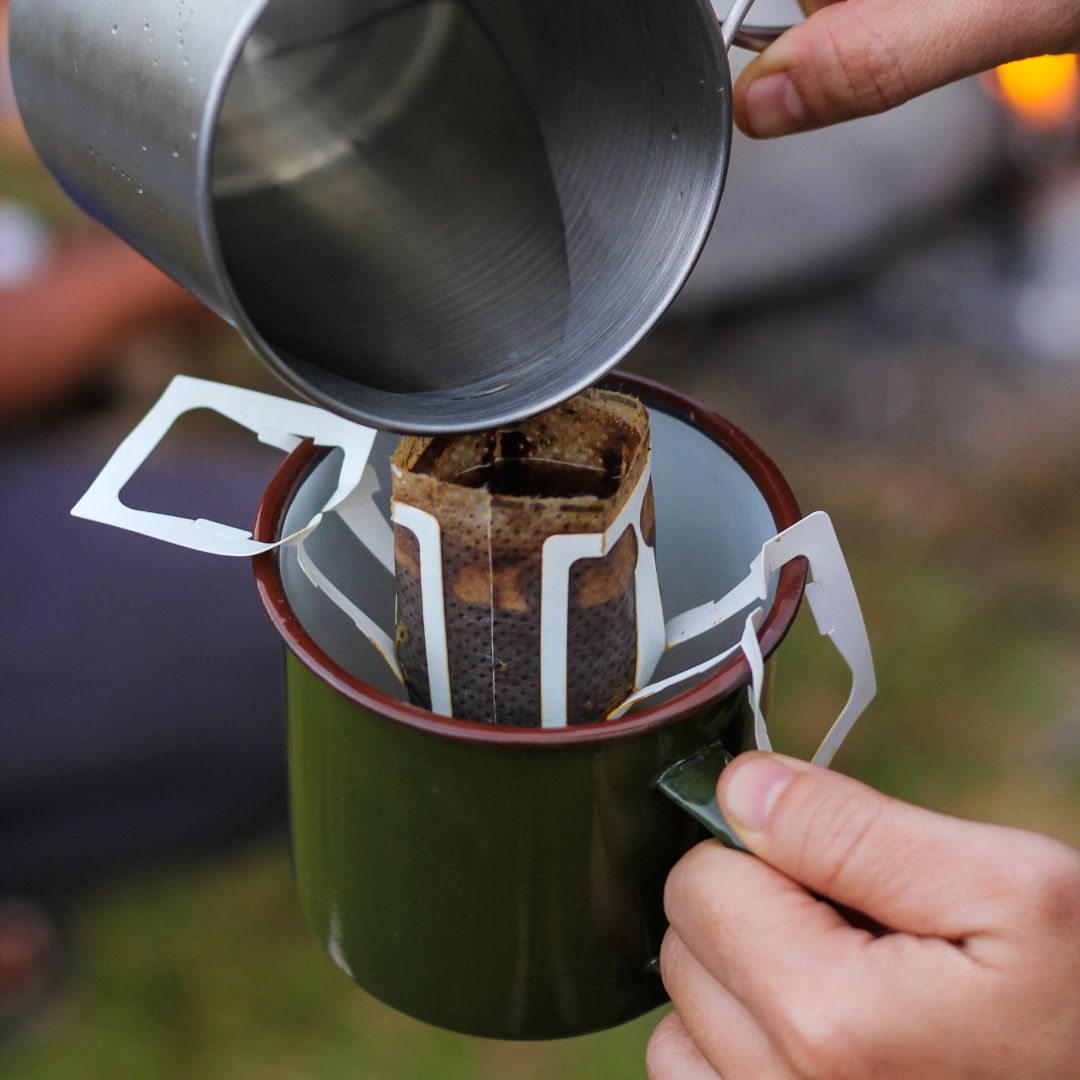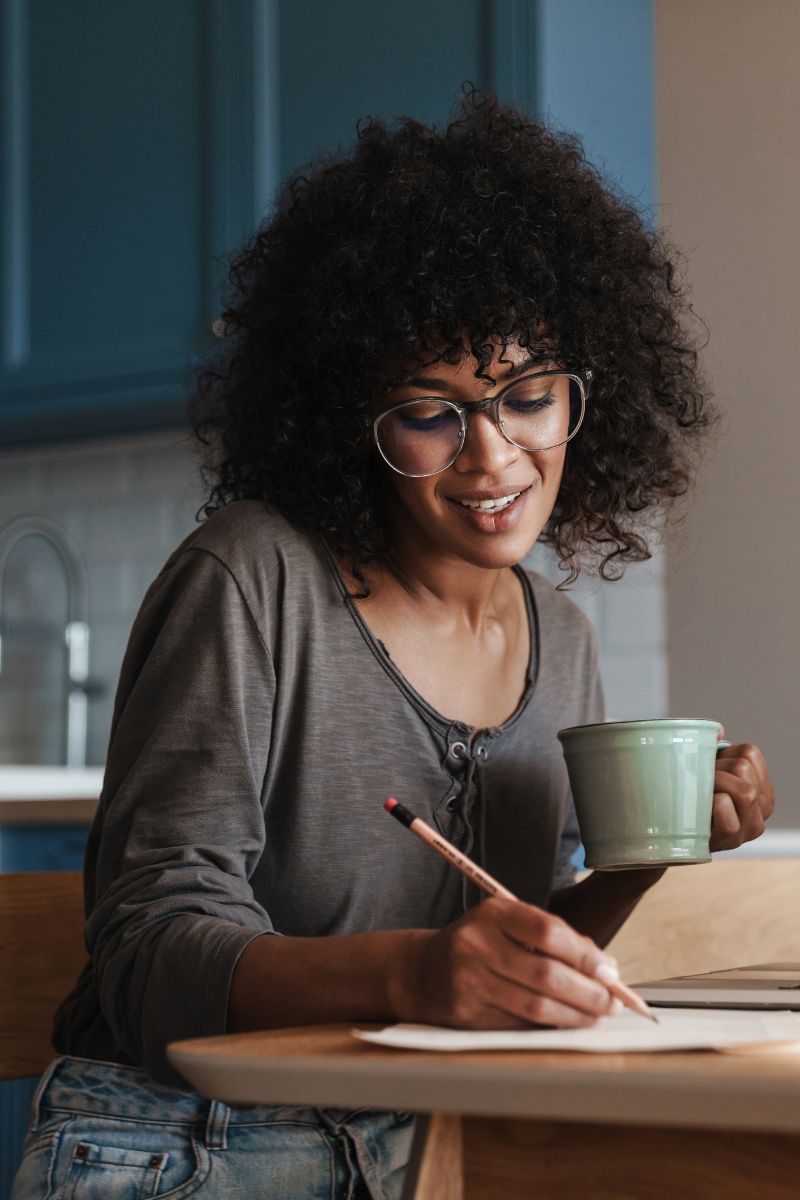 Filament Drip Coffee Bag FAQs
Espresso is made by forcing high-pressure water quickly through fine coffee grounds.
Filter coffee, however, is made by pouring hot water over coffee grounds and letting the brew drip through a filter.
Filter coffee has a cleaner, smoother taste, contains more caffeine and is less acidic than espresso coffee.
Find out more in Episode 33 of the Podcast here.
Simply open, hang over your cup and pour 250mL of boiled water through.
Click here for detailed brewing instructions and answers to specific brewing questions.
Each pack is vacuum sealed inside to maintain maximum freshness until it reaches you. Once you've opened the vacuum seal, simply store the coffee bags in the outer packaging where they will keep fresh for weeks and weeks.
Yes, they are Gluten & Dairy Free.
Our Drip Filter Coffee Bags contain only ground coffee and contain no gluten, dairy (or egg or nut).
Our Drip Filter Coffee Bags contain freshly ground specialty grade coffee. That's it.
No milk, sugar, additives, preservatives or health buzzwords.
We make it all right here in Perth.
The only thing we can't do is grow the coffee. We import sustainably sourced, specialty grade green coffee then we roast, grind, and pack it all at our Osborne Park warehouse.
We're in Perth, and it just takes too long to get the good stuff to you any other way.
FREE EXPRESS Delivery on orders over $89 🎉
Flat Rate $8.99 Express delivery on orders under $89
We are so confident you'll love our Drip Filter Coffee Bags as much as we do, you can keep your first 10 pack if you don't like them!
We will either send you a different variety or give you a full refund on your FIRST 10 pack only.
If you purchase more than one 10 pack, please just try one before opening the remaining packs. Simply return unopened packs for a full refund. Please refer to our Returns and Refunds policy for details.
Camping simple.
We love to have the simple life when out on the road. Open skies and broad vistas, so these coffee bags are the best.The whole design works so well as long as you take time to pour in the water. The resulting cup of coffee is surprisingly great and the rest is simple-Enjoy!
Awesome power pockets packed with flavour!
So these little magical sachets look like they only belong to the camping crowd, but they should appeal to all coffee lovers! Easiest pourover to setup. The mechanism to lock onto your cup is very sturdy, just make sure you go gentle with the actual pouring. You can play around with the amount of water you add if you want it slightly stronger/weaker. I love the more subtle flavours a barista pour over provides and was skeptical if these would deliver but they most certainly do! Don't be fooled by appearences here. Because of the subtleness I prefer them without adding anything (apart from water...). The missus loves it with milk added though. If you feel like trying something new, give these power pockets a try. You won't be disappointed. Much love from the Netherlands <3.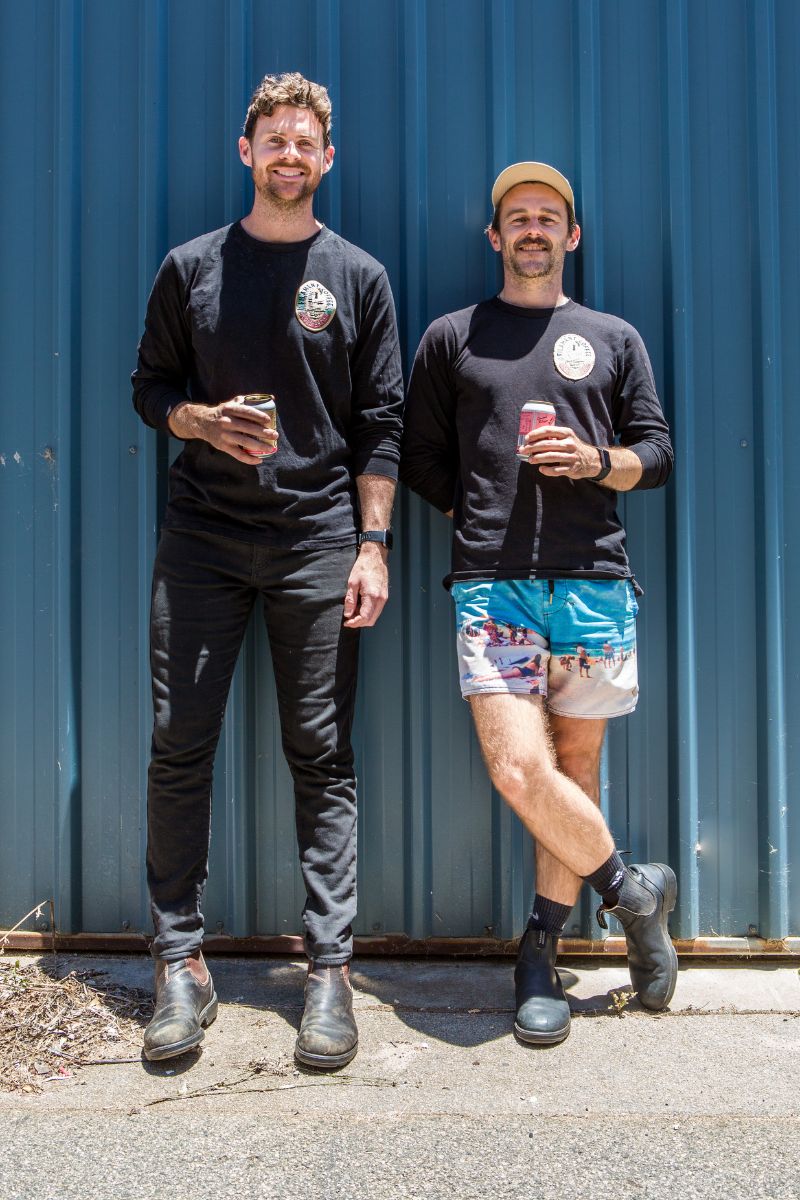 Hi, we're Filament Coffee.
We make delicious coffee that you can take anywhere. We roast and pack every one of our cans and filter coffee bags ourselves, here in our Osborne Park brewery.