Episode 54 - Mortgages to Macchiatos: Matt Kenworthy of Venn Coffee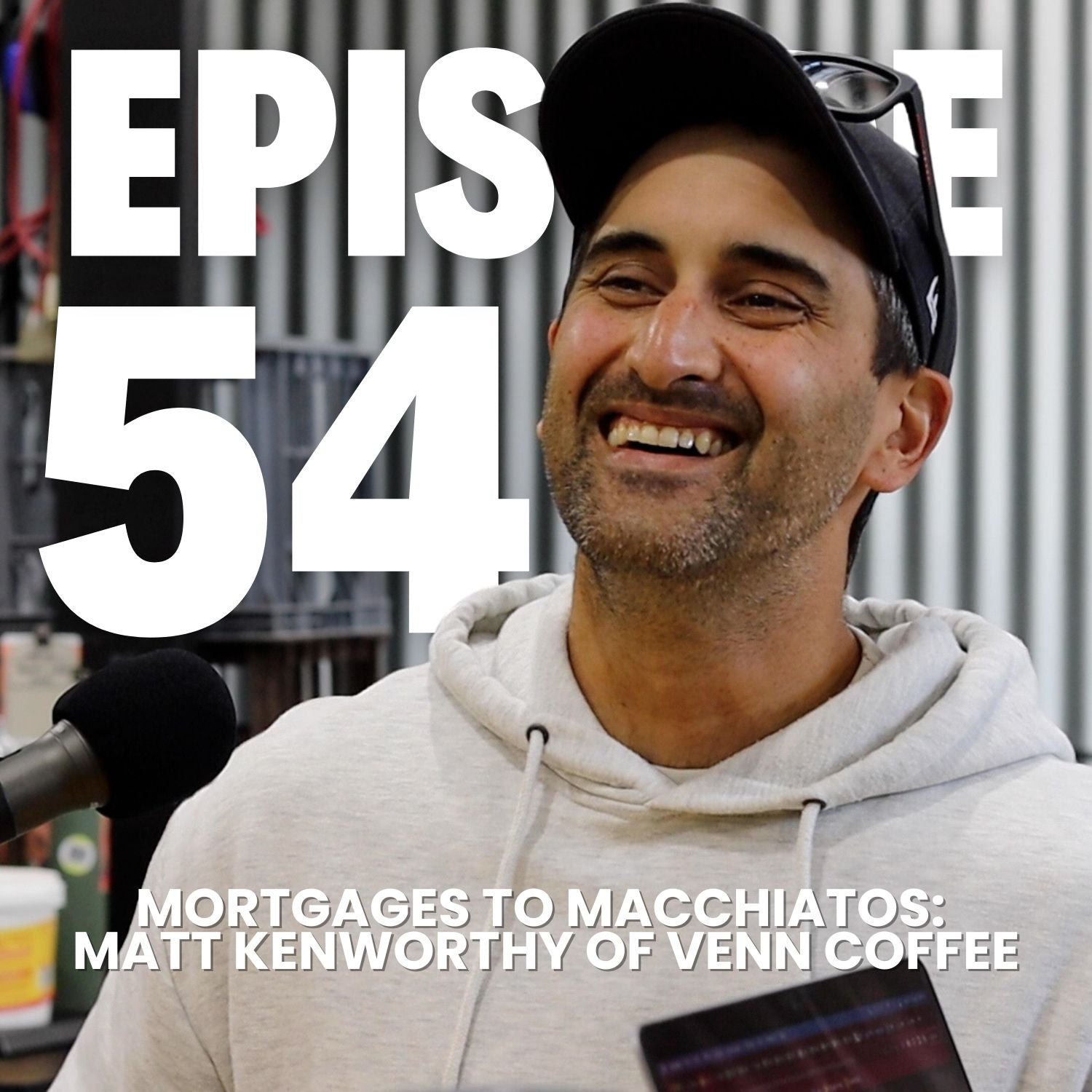 Have you ever daydreamed about owning a cafe? Maybe you've spotted one for sale and are on the fence? Today's episode is a must-listen.
Meet Matt Kenworthy, a numbers man who, along with his wife Ash, took the plunge and bought not just one but three cafes in 2019. He shares his journey from mortgage broking to owning and running the East Vic Park institution formerly known as Antz Cafes.
We dig into the nitty-gritty of rebranding to Venn Coffee, managing staff and customers, and the tough call to close one location. 

Matt also sheds light on the importance of point-of-sale data and streamlined process management in running a successful Perth cafe.
Also in this episode:
Matt's Secret Sauce: What sets Venn apart in a crowded market.
Coffee Focus: How Venn maintains a coffee-centric venue without a full kitchen.
Customer Dynamics: Balancing space for all types of customers without pigeonholing the venue.
Menu Efficiency: Why a menu of bagels and acai bowls means no chefs and an efficient food service.
Numbers Game: Key metrics Matt keeps an eye on and how often he reviews pricing.
Trend or Fad: Matt's approach to jumping on (or leaving alone) cafe trends.
Roasting Reality: Why the focus is on product quality, and not just cost saving with vertical integration.
Matt's Outrageous Daily Caffeine Consumption: Don't try this at home.
Quickfire Questions:
What's Matt's pet peeve about customers?
What are his thoughts on Kombucha?
How many 18L kegs does he think Aaron could carry?
Does he allow cyclists in the cafe with their click-clack shoes on?