Episode 53 - The Story of Filament Coffee: A Screenplay By Chris Topher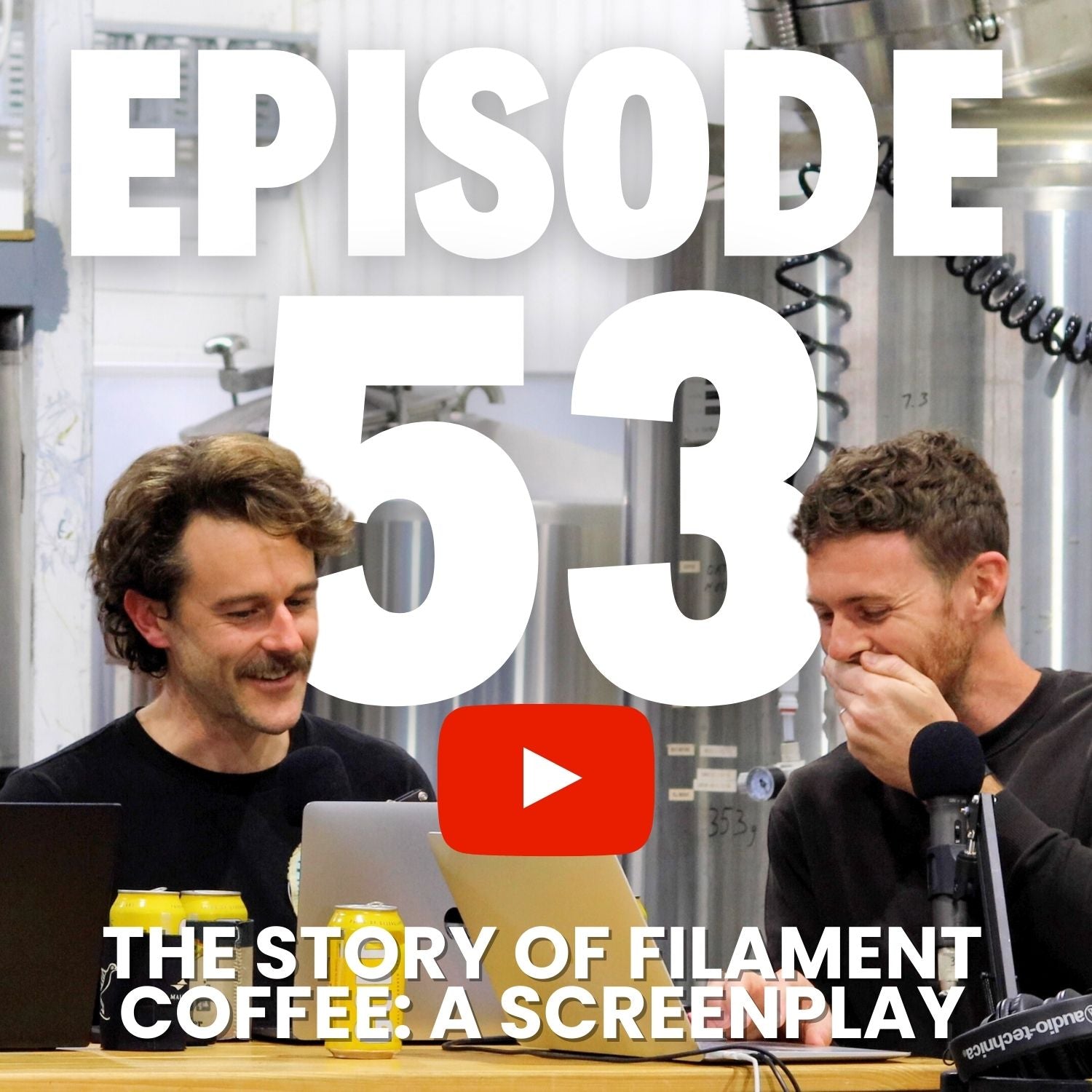 This is one to watch on video!

Oh what a special day it is when Chris puts in more than 3 minutes of preparation!

This week he told us he has something special ready, but we couldn't have imagined he'd written a complete scene from his new Screen-Play "The Story of Filament Coffee"

Before we run through the first table read, Aaron starts the episode off by discussing the huge cold coffee market, trends within and finishes by deciding that a teeth-whitening cold brew will be the next big thing.

We discuss a recent survey which highlights the complete disconnect between coffee consumers and the coffee farmers on what they believe is working from a sustainability perspective in the coffee industry. Turns out farmers just want to get paid properly whilst consumers think workplace conditions and the environment are more important.

Then comes Act 1 of The Story of Filament Coffee: A Screenplay by Chris Topher

Also in this episode:

Coffeenomics: C-Price steady
Health Advice: Too much Kahlua out the back of Collie
Ad Read: TOPHER15 gets you 15% off
For delicious coffee delivered to your door, visit www.filament.coffee to order online today. Podcast listeners save 15% when they use code TOPHER15 at checkout.
Episode References:
Perfect Daily Grind: How Cold Coffee Beverages Are Changing
Daily Coffee News: Survey: Coffee Farmers and Consumers Have Different Perspectives on Sustainability