Episode 50: The Million Dollar Coffee Idea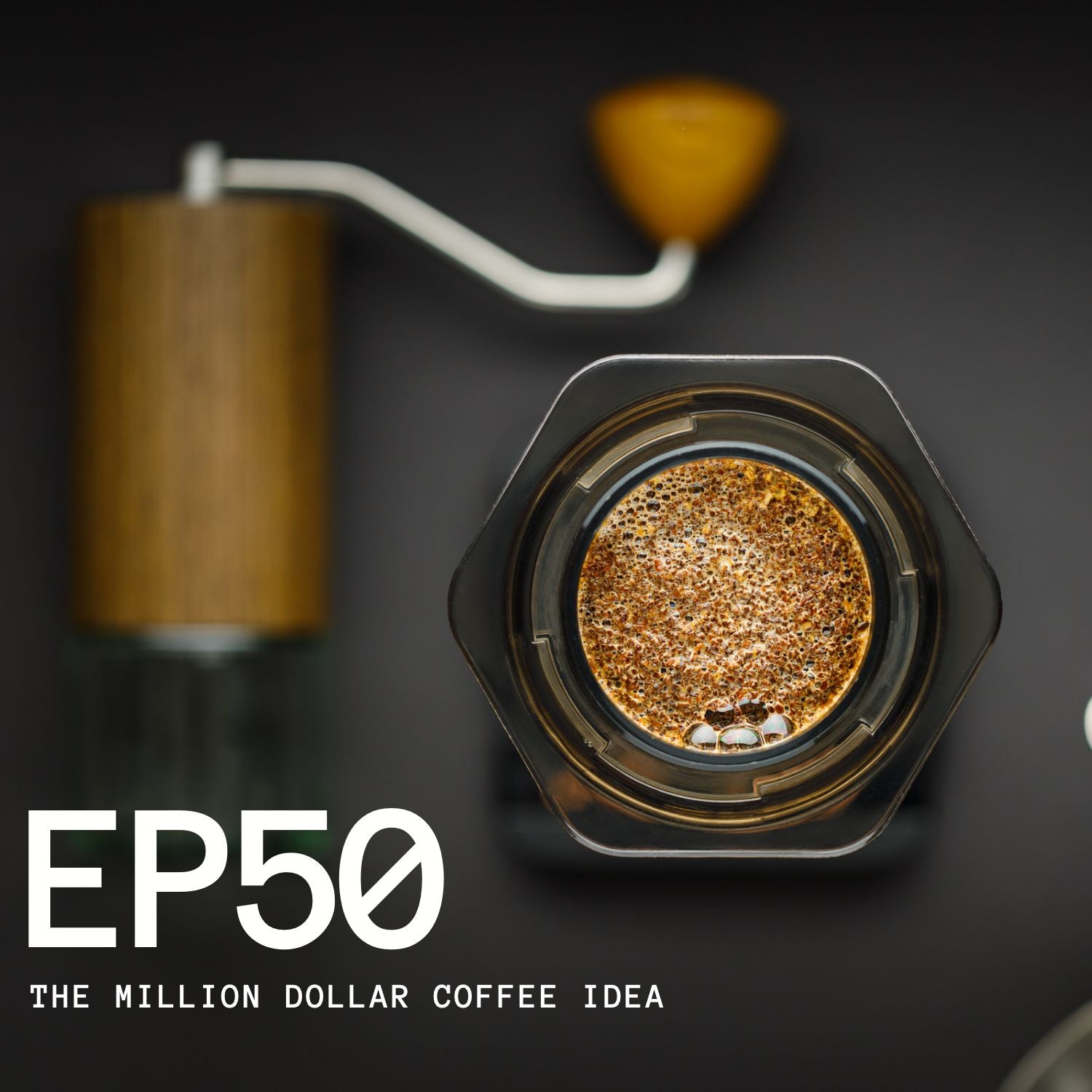 50 Episodes! And what a way to celebrate

Aaron tells us he's quit coffee, tells us he's been giving his daughter coffee, and then tells us he owns a book that is literally about a badger trying to find an animal who defecated on him.

He also discusses the Story of the Aeropress, the Crazy coffee idea by a Stanford Professor and Frisbee maker that made millions. After a shaky start, the online coffee community got behind Alan Adler and launched the Aeropress into every specialty coffee shop.

We asked ourselves if we could come up and launch a product through chat forums, what would we do? Then it hit us: we're going to write a kid's book.

Also in this episode; MilkLab's CEO hopes Australia's coffee culture keeps consumer spending at the cafe despite the "looming recession."

Are we feeling the pinch of inflation at the cafe yet?

Chris tells us some good news; he's sold Filament to a large international corporate.

AND THEN:

Coffeenomics: C-Price is UP
Health Advice: At home treatment for dengue fever
Ad Read: TOPHER15 gets you 15% off
Listener Q: Cafe trends in the next 5 years
AND: A bonus return of the Ranch for Ep 50!

Podcast listeners save 15% when they use code TOPHER15 at checkout.
References:
The Guardian: bumper-profits-at-kitkat-maker-nestle-they-should-give-consumers-a-break

World Coffee Portal: Nestle-posts-strong-start-to-2023-with-steady-coff

Wishpond.com: How the AeroPress Inventor Went from Flying Rings to Coffee

Sydney Morning Herald: Milklab maker hopes for 'coffee culture' to continue despite cost-of-living crisis

ABC: Interest rate rises have Australians ready to slash spending, and businesses are bracing for the cuts