"These Brew Bags are an absolute game-changer!"
Say goodbye to bulky travel coffee kits with Filament Coffee's Drip Filter Coffee Bags.

Brewing great coffee in the outdoors is as easy as 1-2-3.
Tear open the brew bag along the perforated line at the top.
Pull the paper arms of the brew bag out and hang on your favourite cup. You'll know it's on when it snaps into place. Watch the video if you're unsure.
250mL of boiled water through. Let the bag drain a little, then top up until 250mL is poured.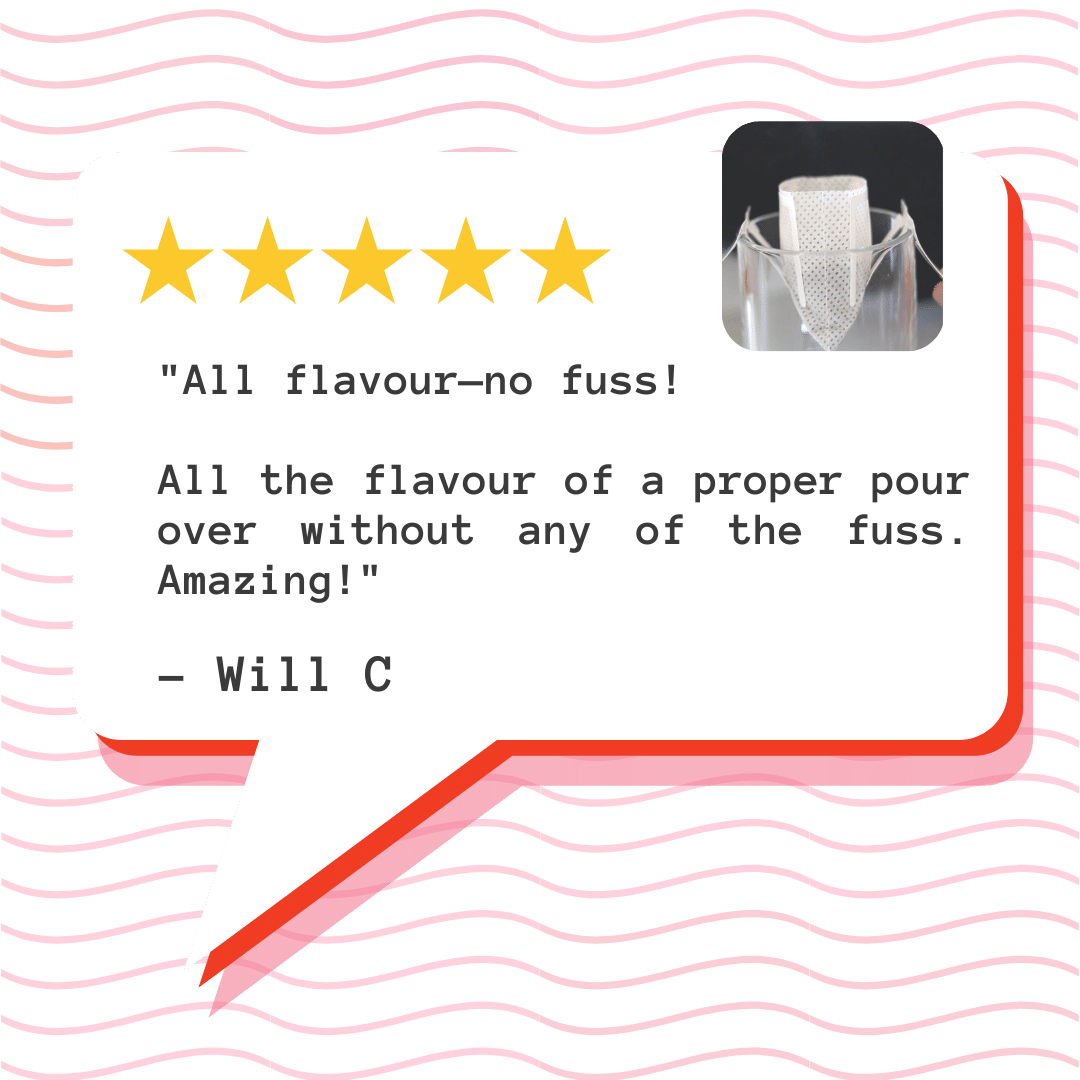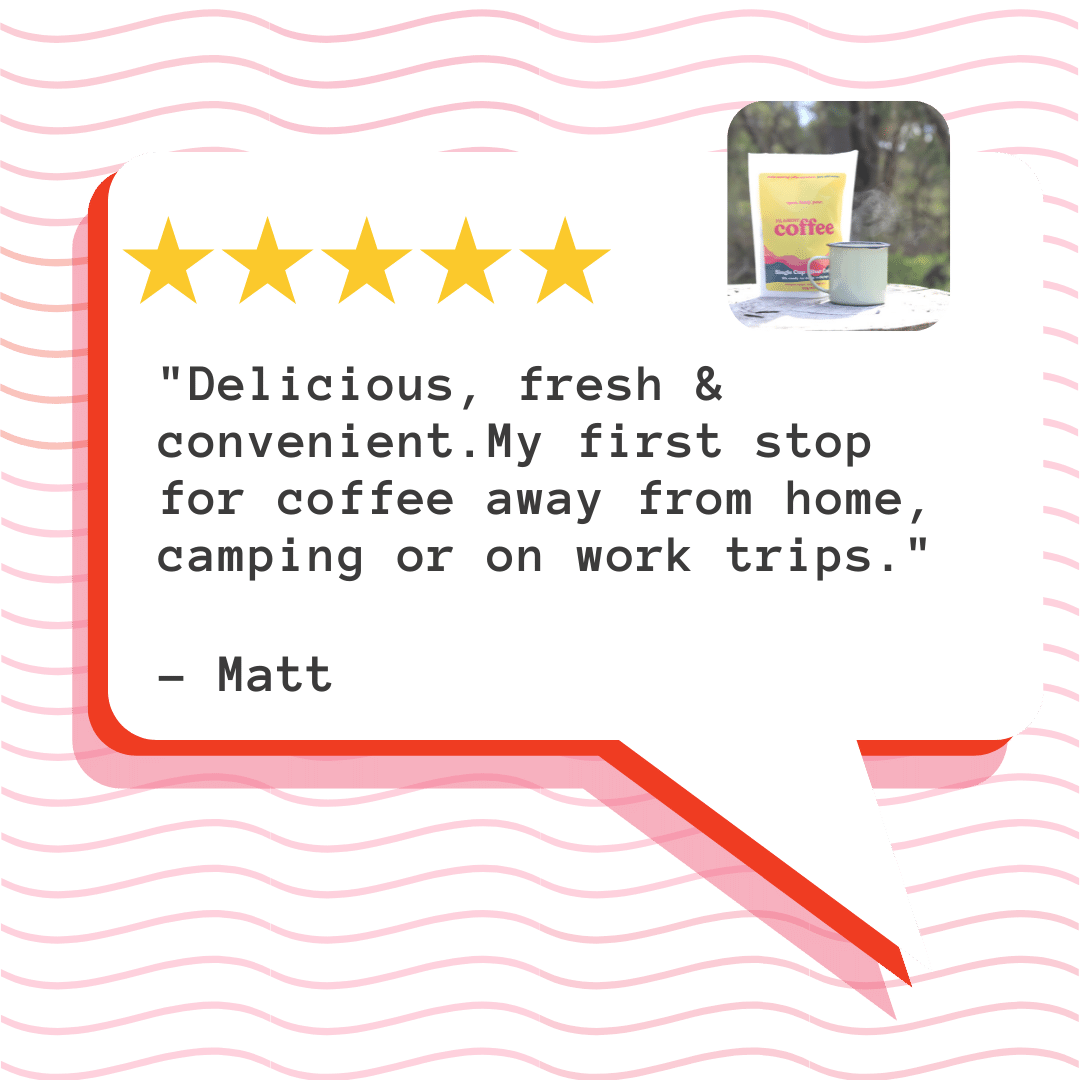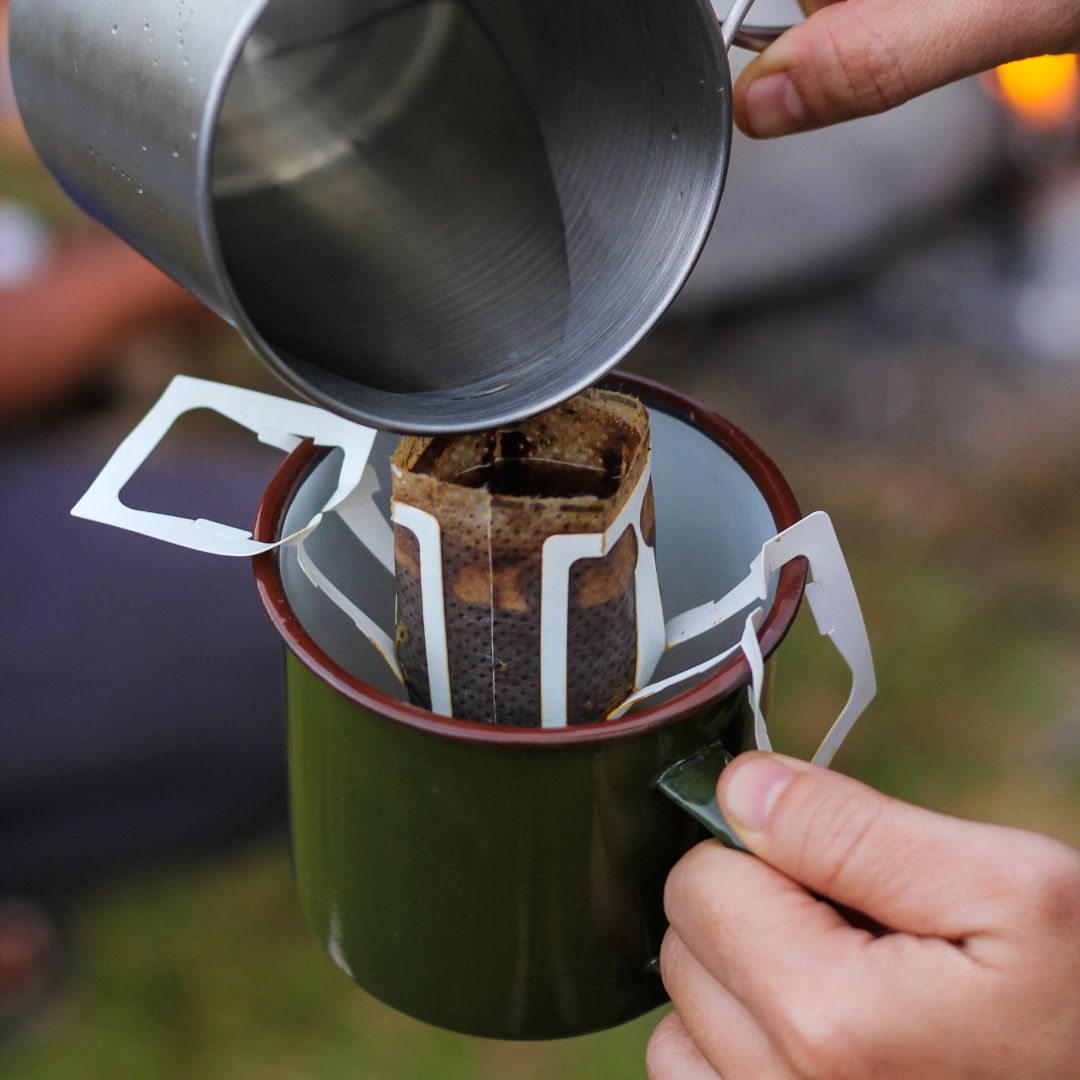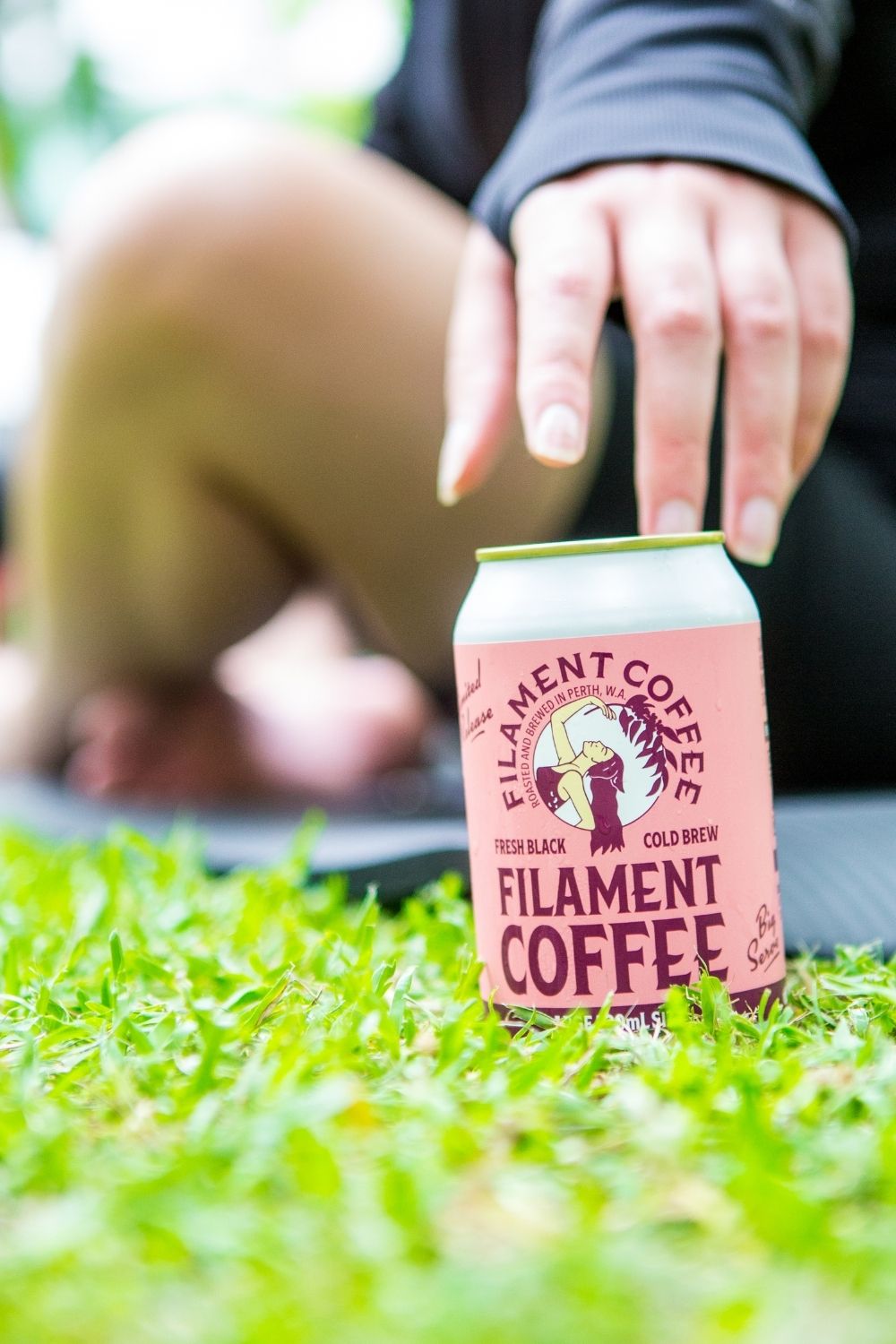 Filament Drip Coffee Bag FAQs
Espresso is made by forcing high-pressure water quickly through fine coffee grounds.
Filter coffee, however, is made by pouring hot water over coffee grounds and letting the brew drip through a filter.
Filter coffee has a cleaner, smoother taste, contains more caffeine and is less acidic than espresso coffee.
Find out more in Episode 33 of the Podcast here.
Simply open, hang over your cup and pour 250mL of boiled water through.
Click here for detailed brewing instructions and answers to specific brewing questions.
Each pack is vacuum sealed inside to maintain maximum freshness until it reaches you. Once you've opened the vacuum seal, simply store the coffee bags in the outer packaging where they will keep fresh for weeks and weeks.
Yes, they are Gluten & Dairy Free.
Our Drip Filter Coffee Bags contain only ground coffee and contain no gluten, dairy (or egg or nut).
Our Drip Filter Coffee Bags contain freshly ground specialty grade coffee. That's it.
No milk, sugar, additives, preservatives or health buzzwords.
We make it all right here in Perth.
The only thing we can't do is grow the coffee. We import sustainably sourced, specialty grade green coffee then we roast, grind, and pack it all at our Osborne Park warehouse.
We're in Perth, and it just takes too long to get the good stuff to you any other way.
FREE EXPRESS Delivery on orders over $89 🎉
Flat Rate $8.99 Express delivery on orders under $89
We are so confident you'll love our Drip Filter Coffee Bags as much as we do, you can keep your first 10 pack if you don't like them!
We will either send you a different variety or give you a full refund on your FIRST 10 pack only.
If you purchase more than one 10 pack, please just try one before opening the remaining packs. Simply return unopened packs for a full refund. Please refer to our Returns and Refunds policy for details.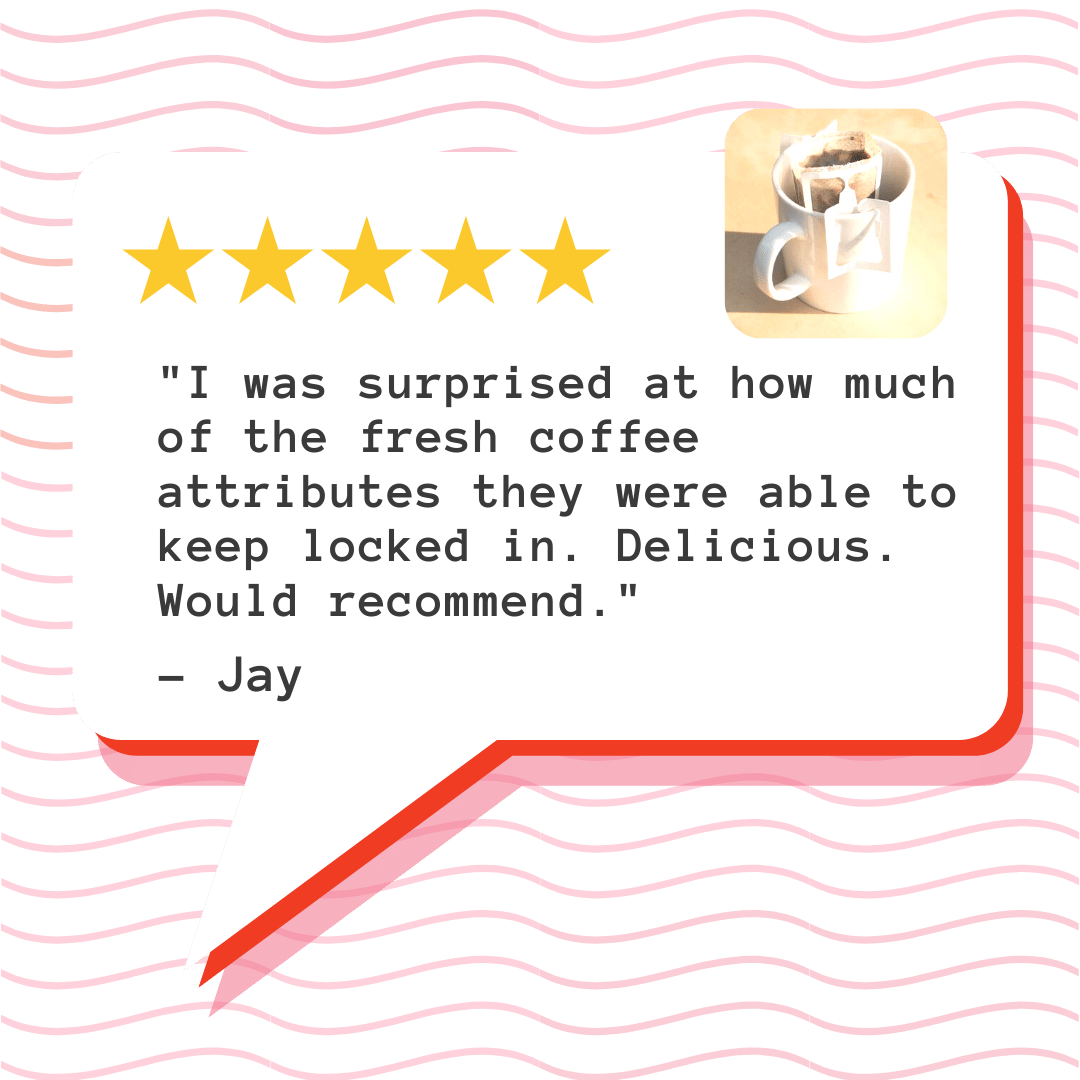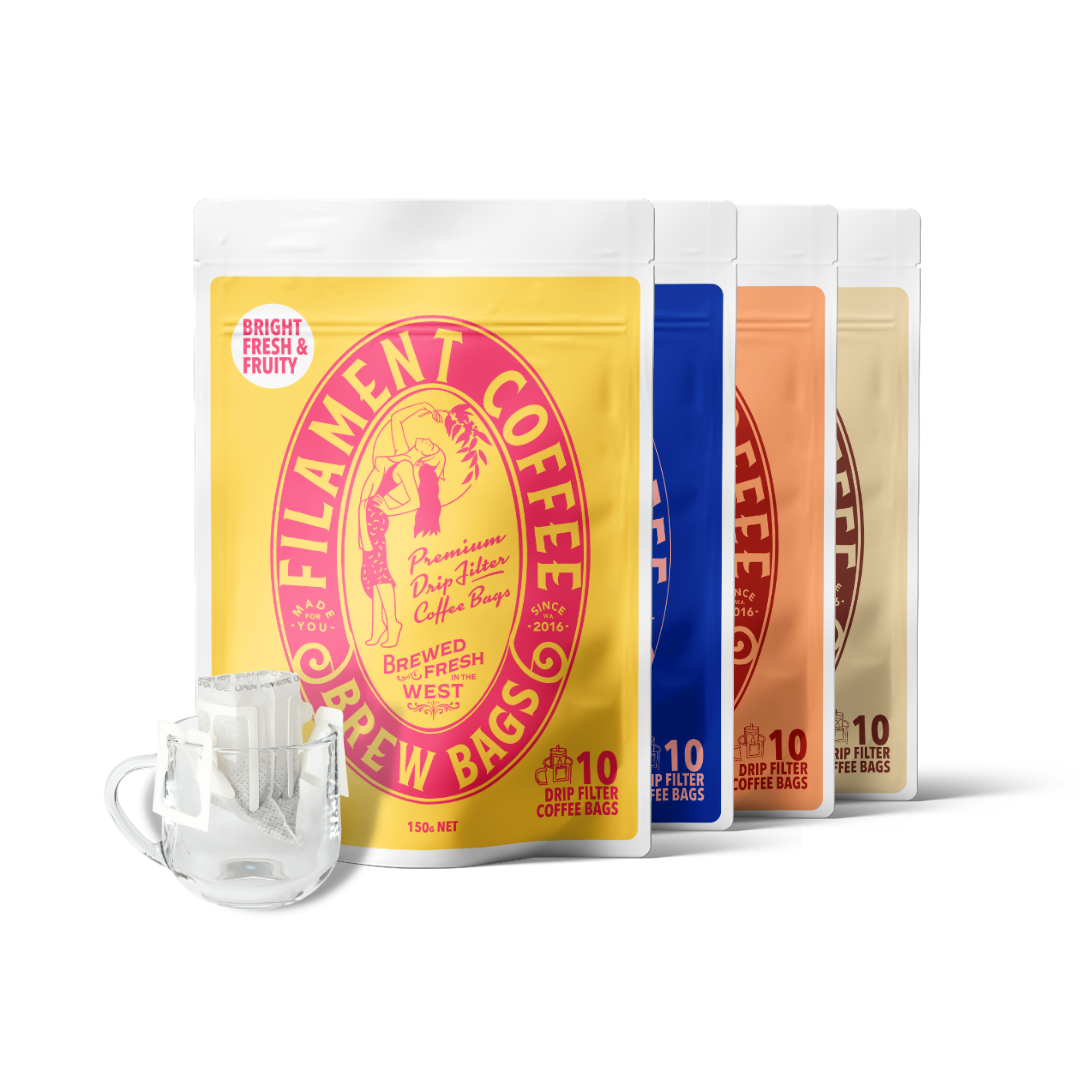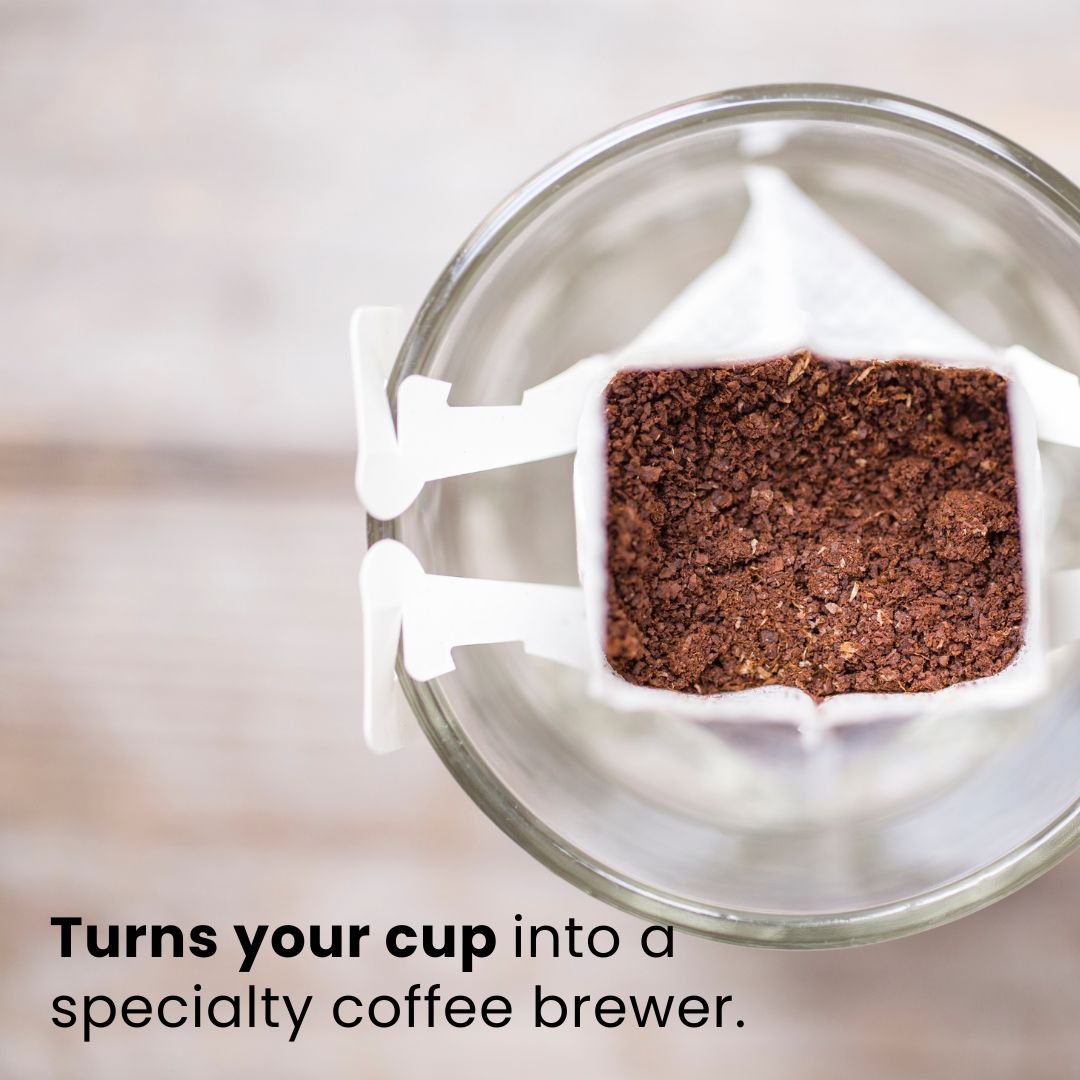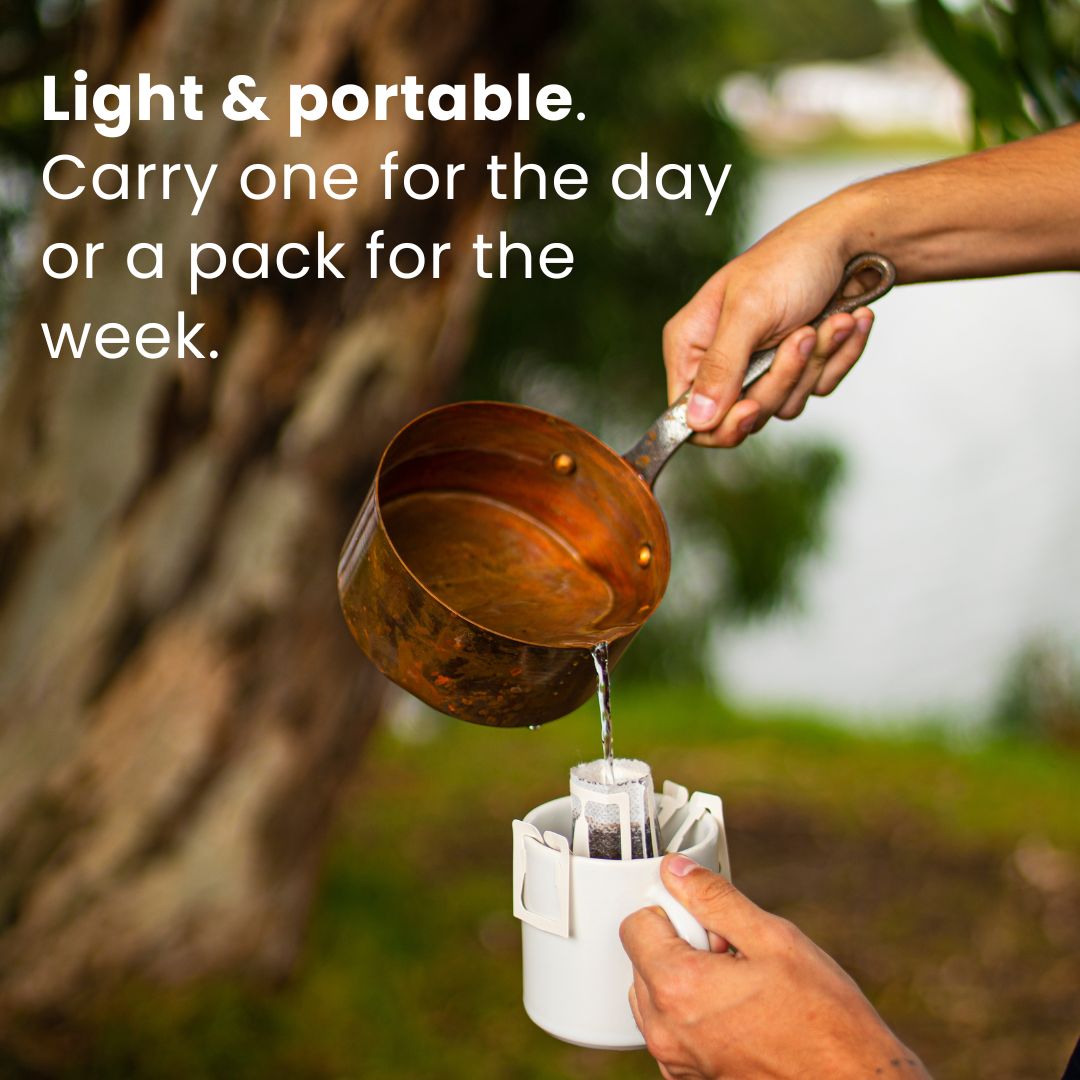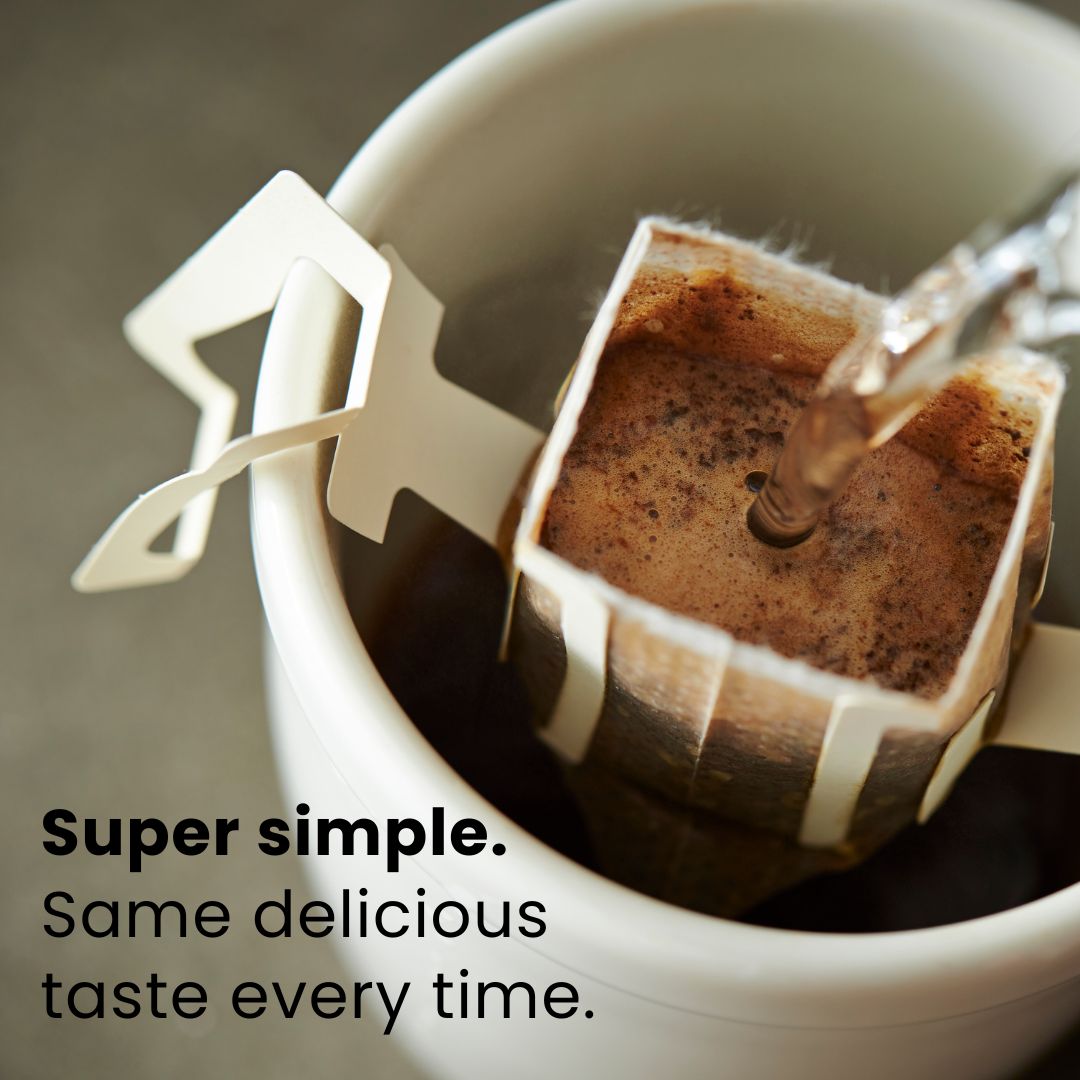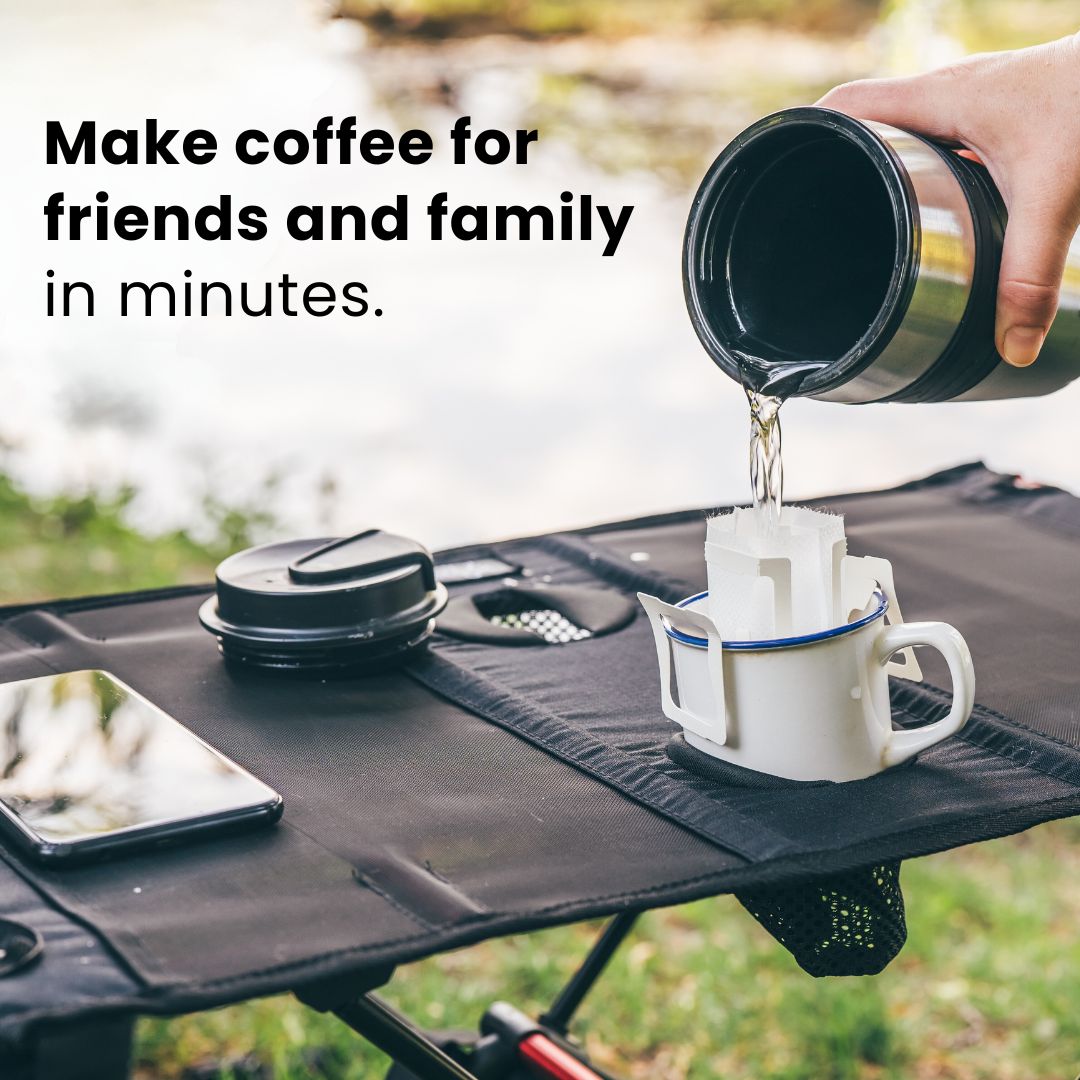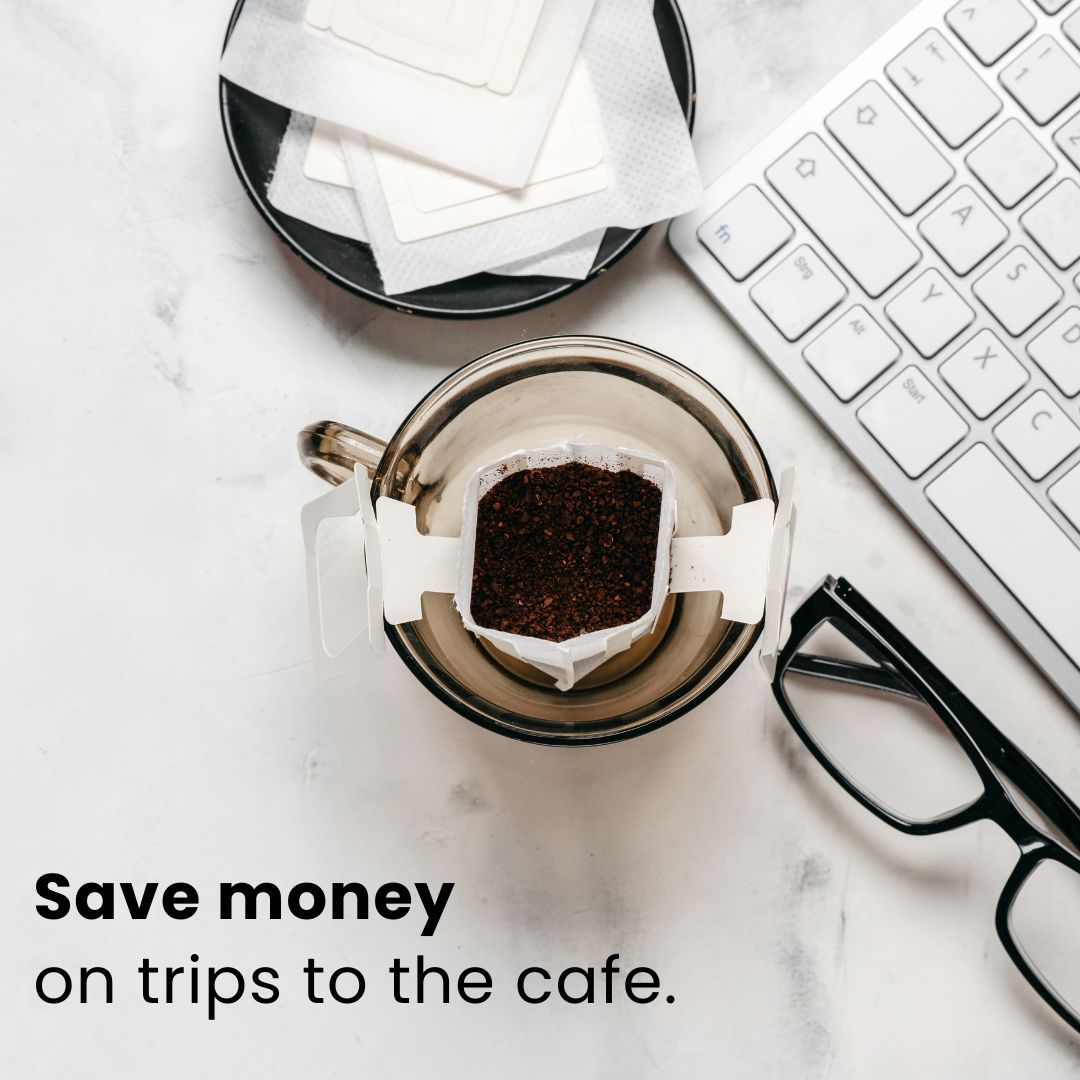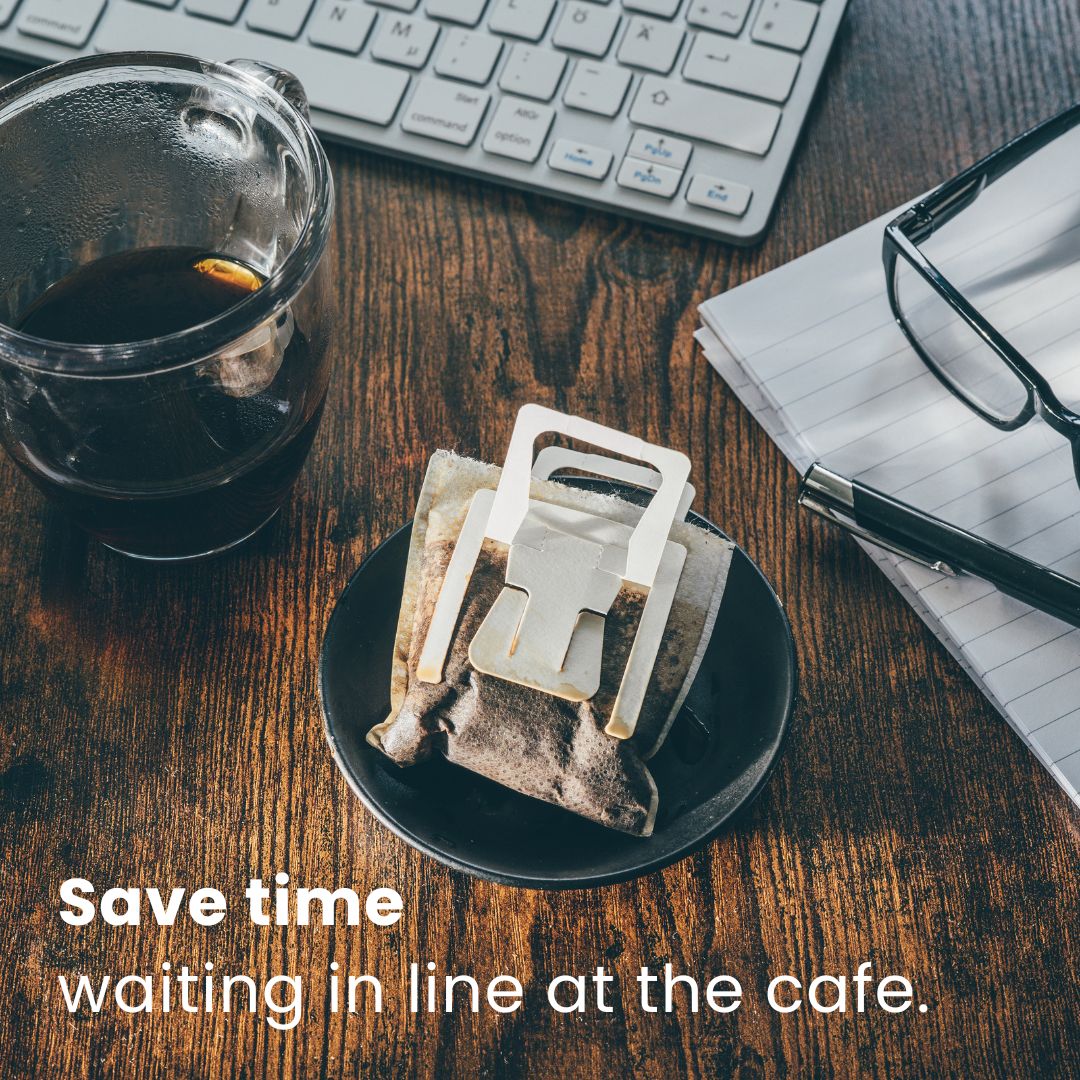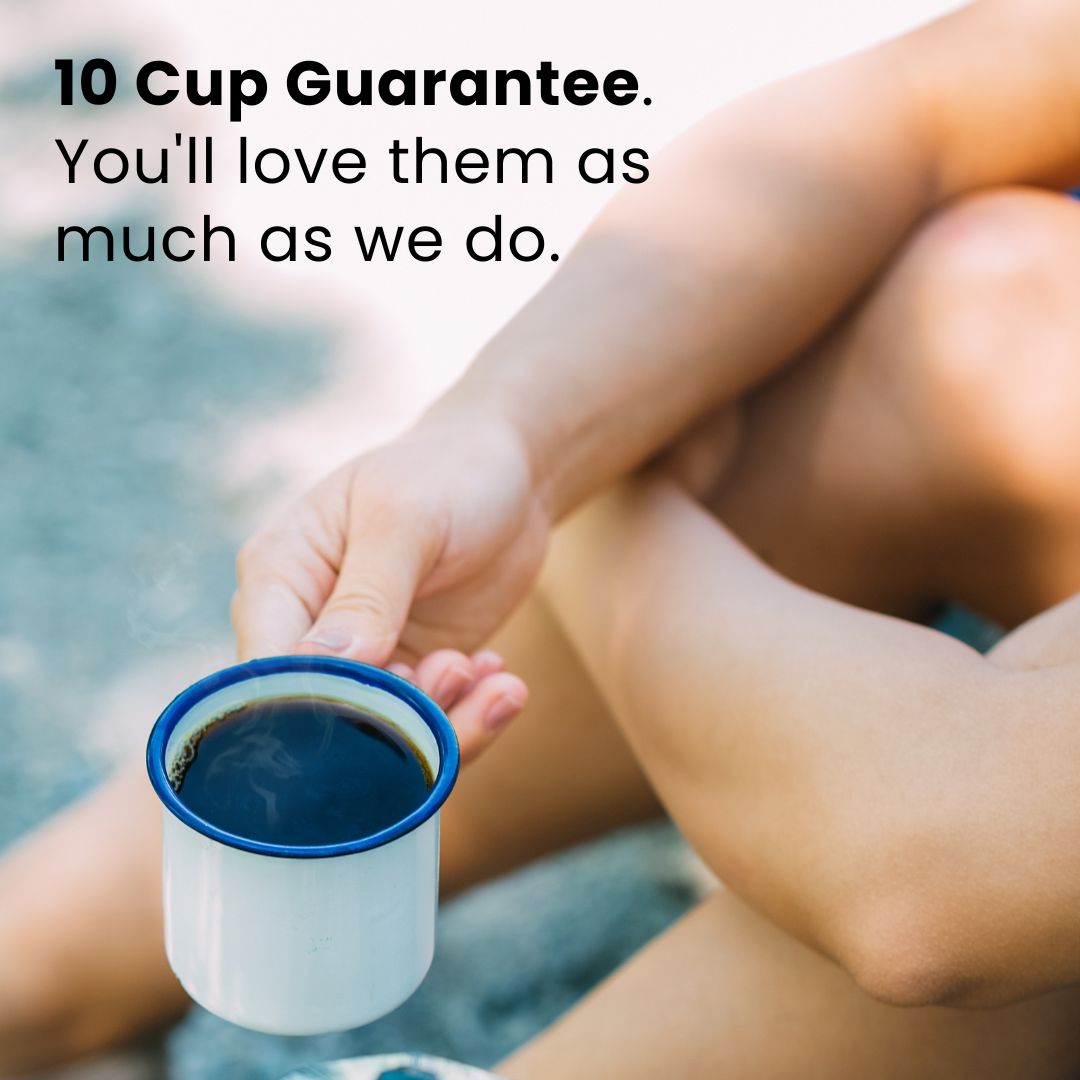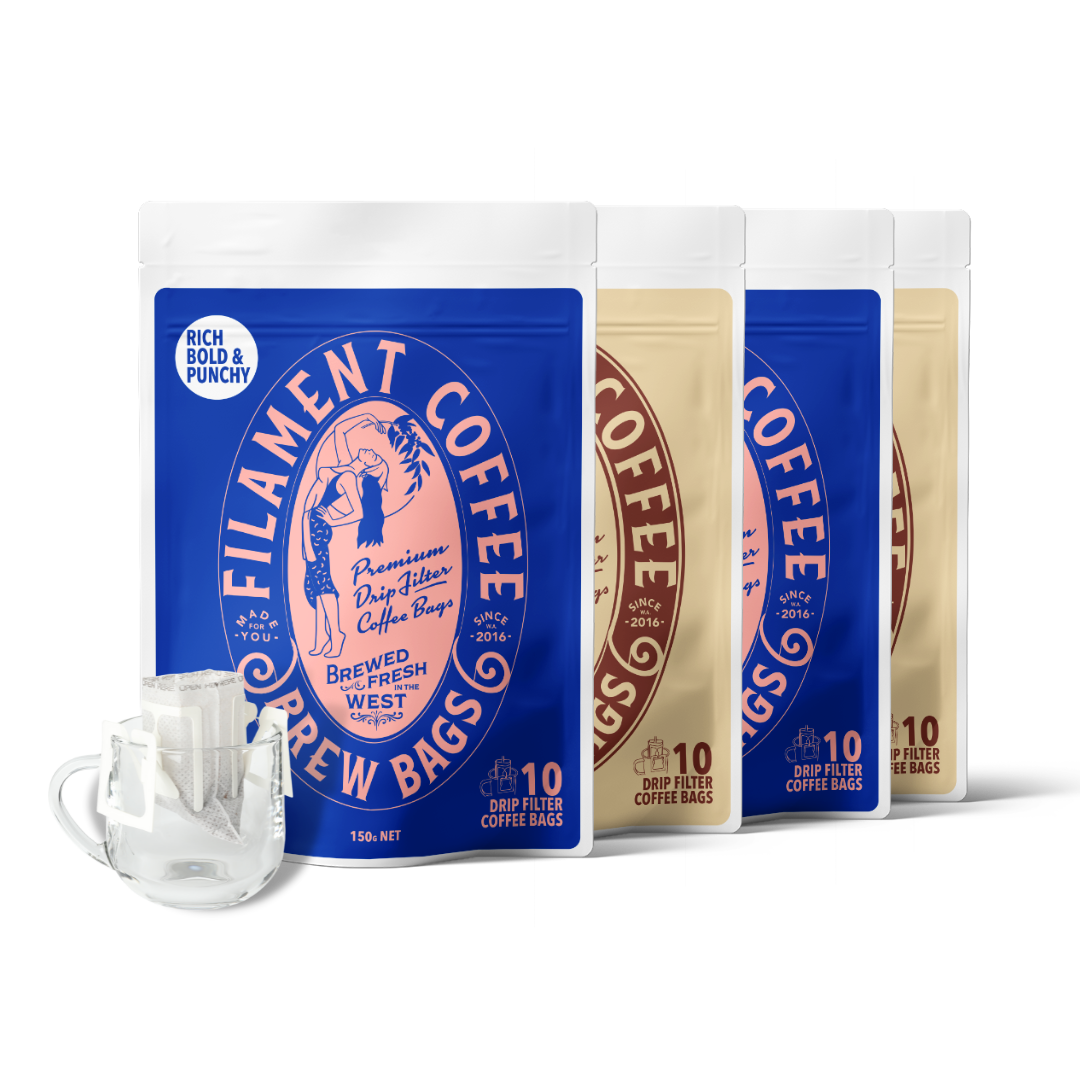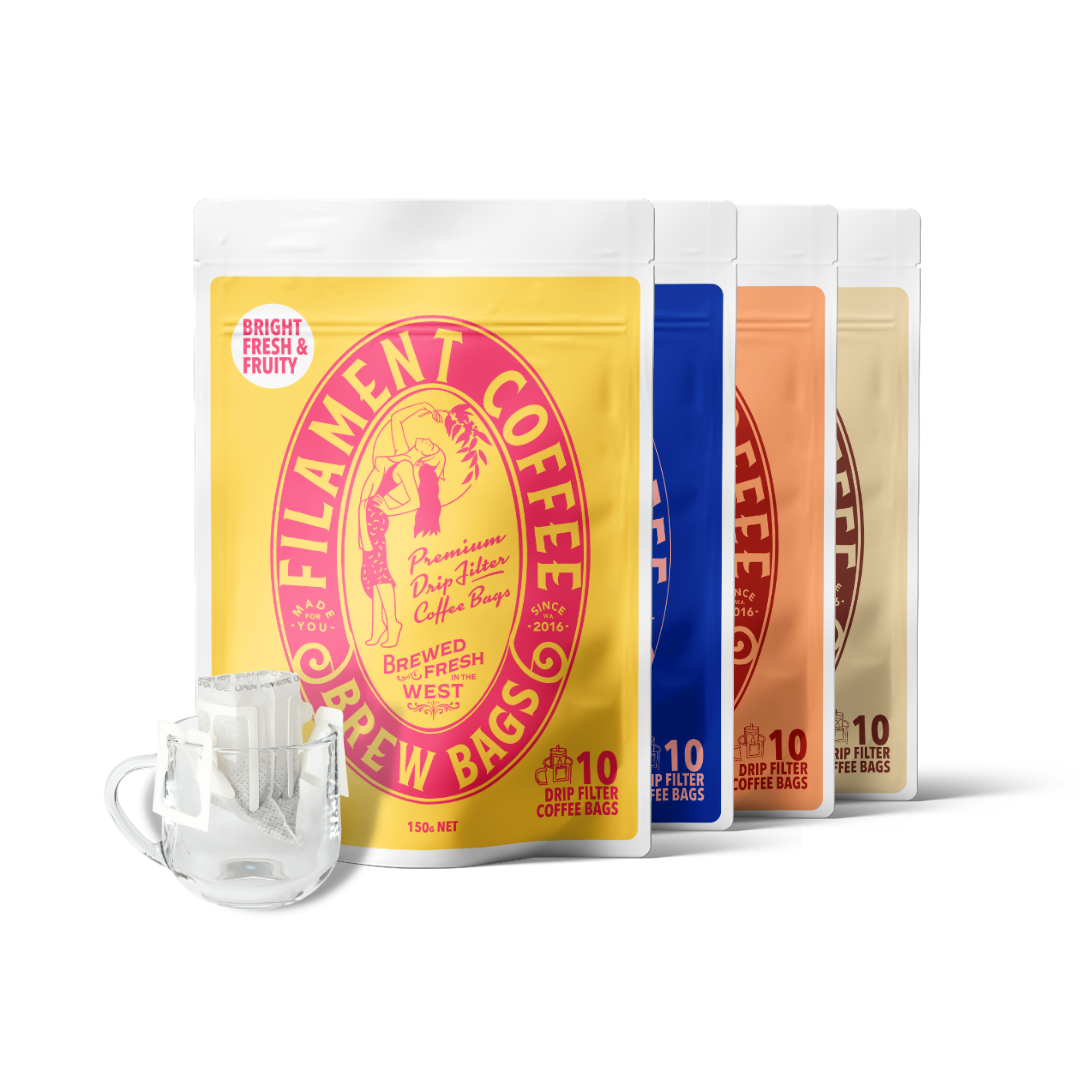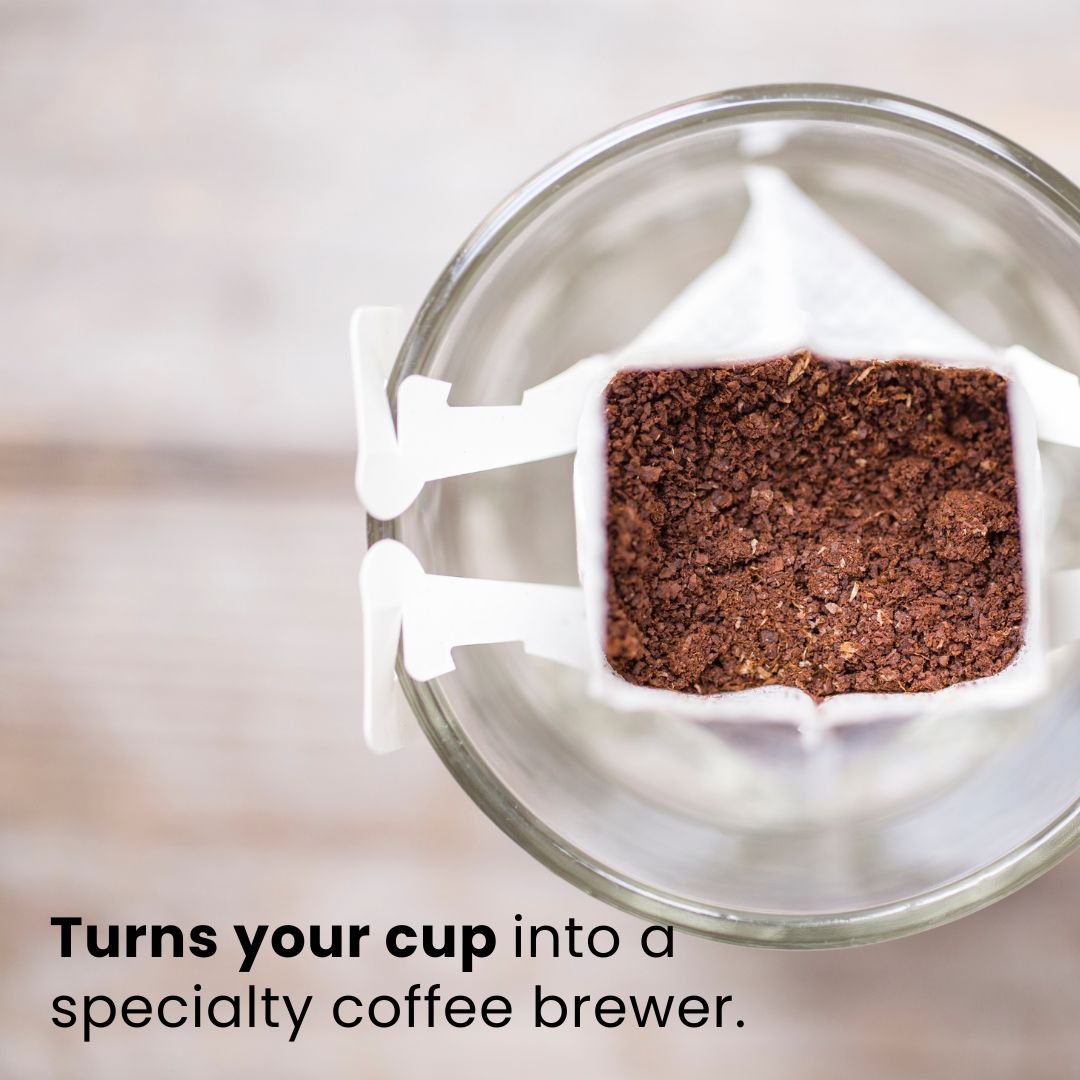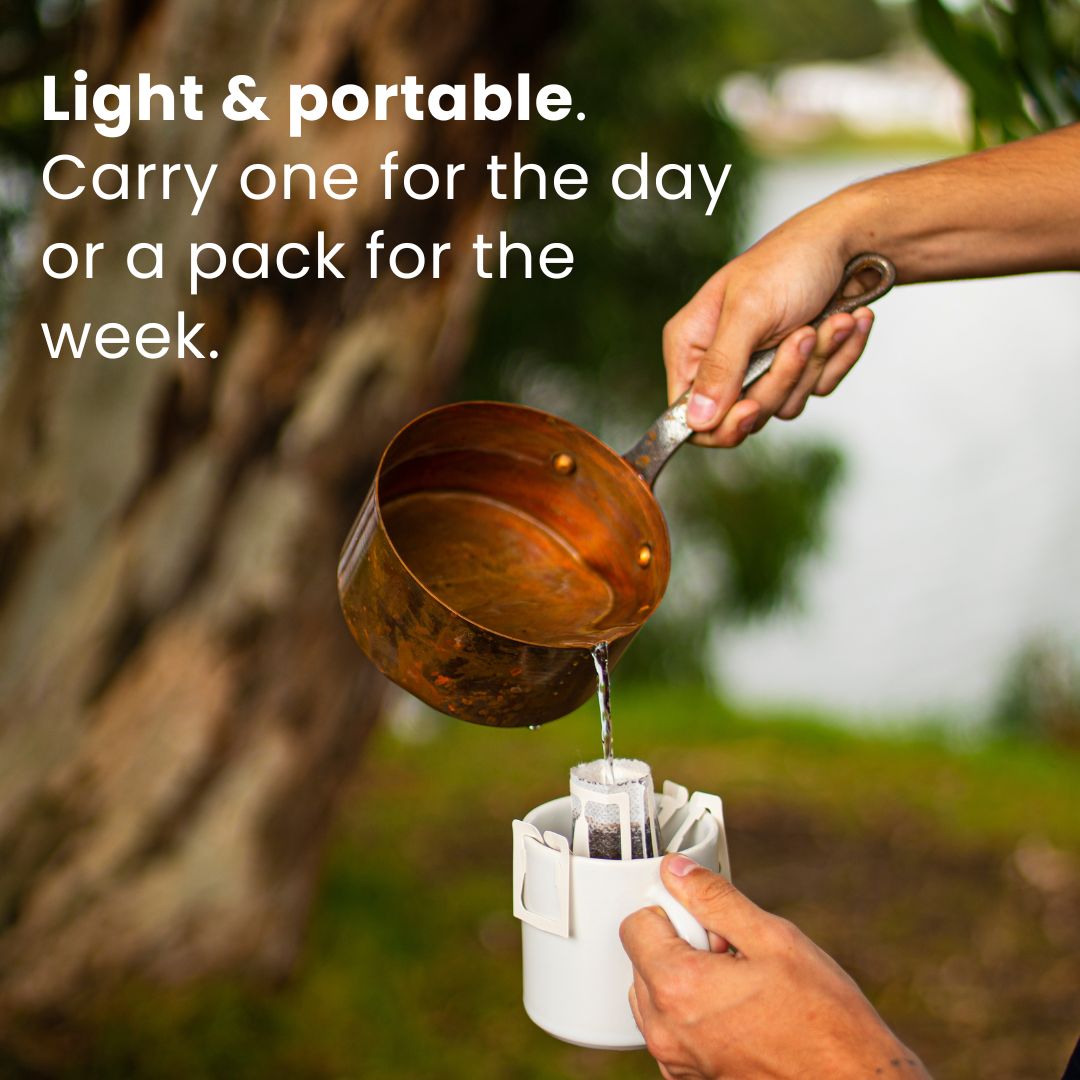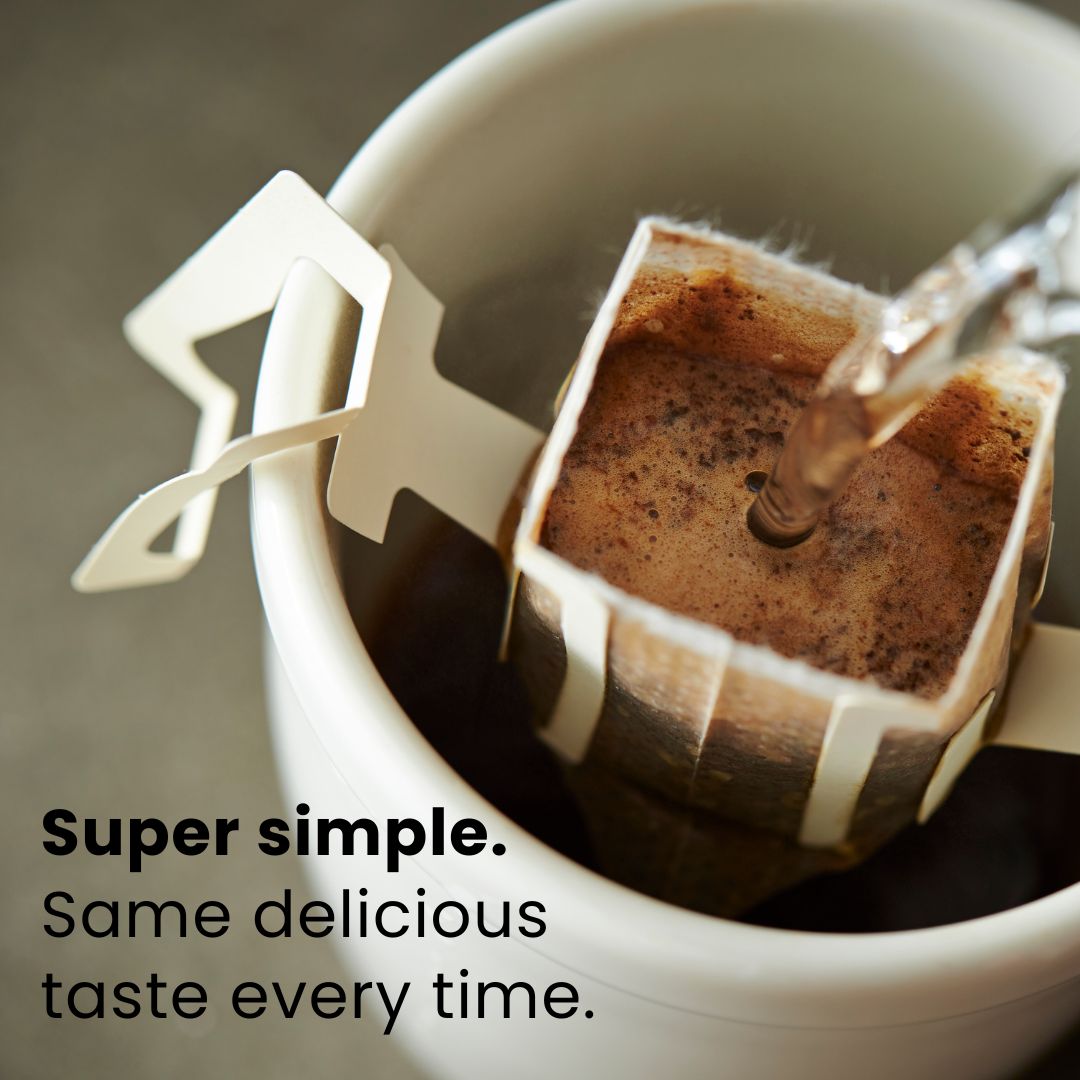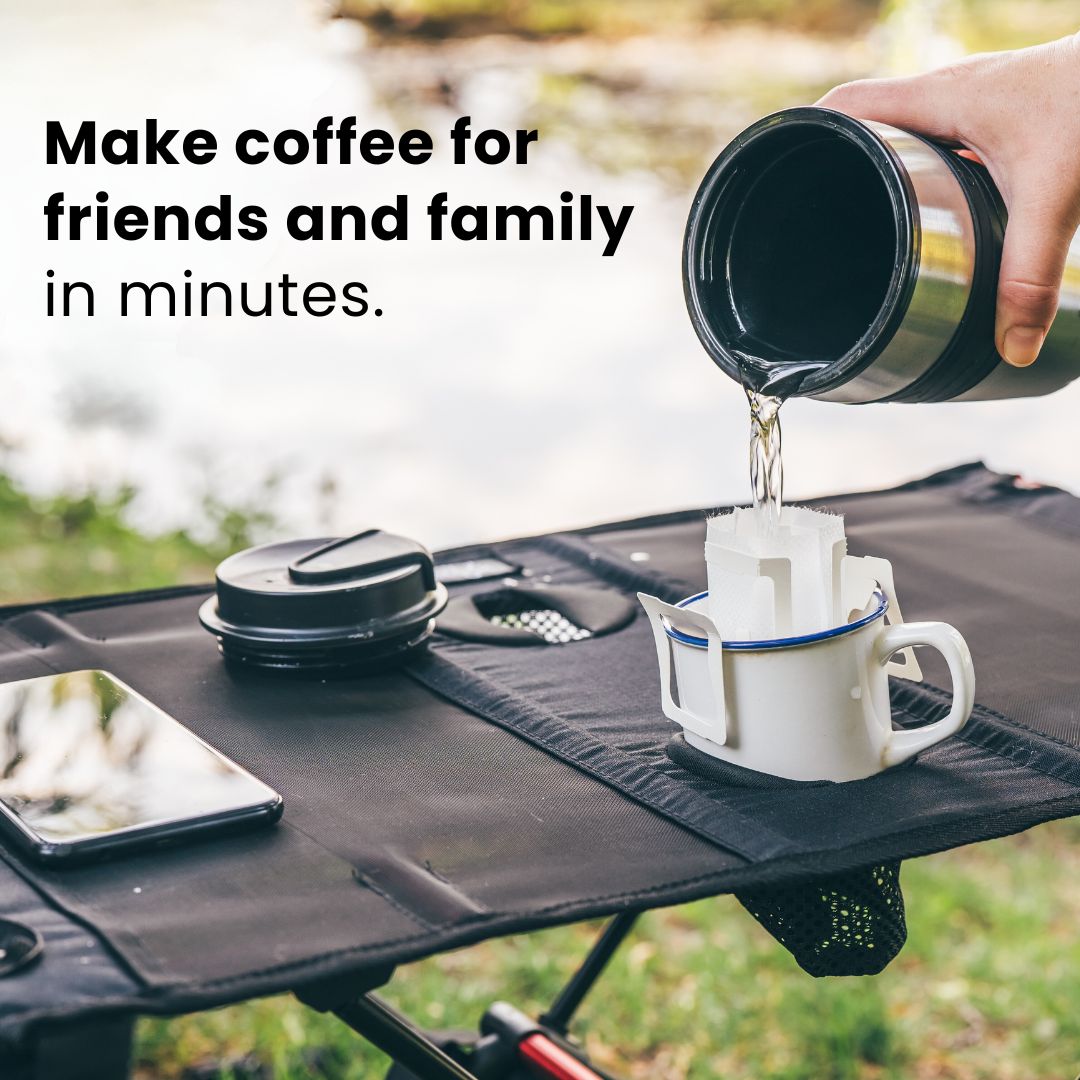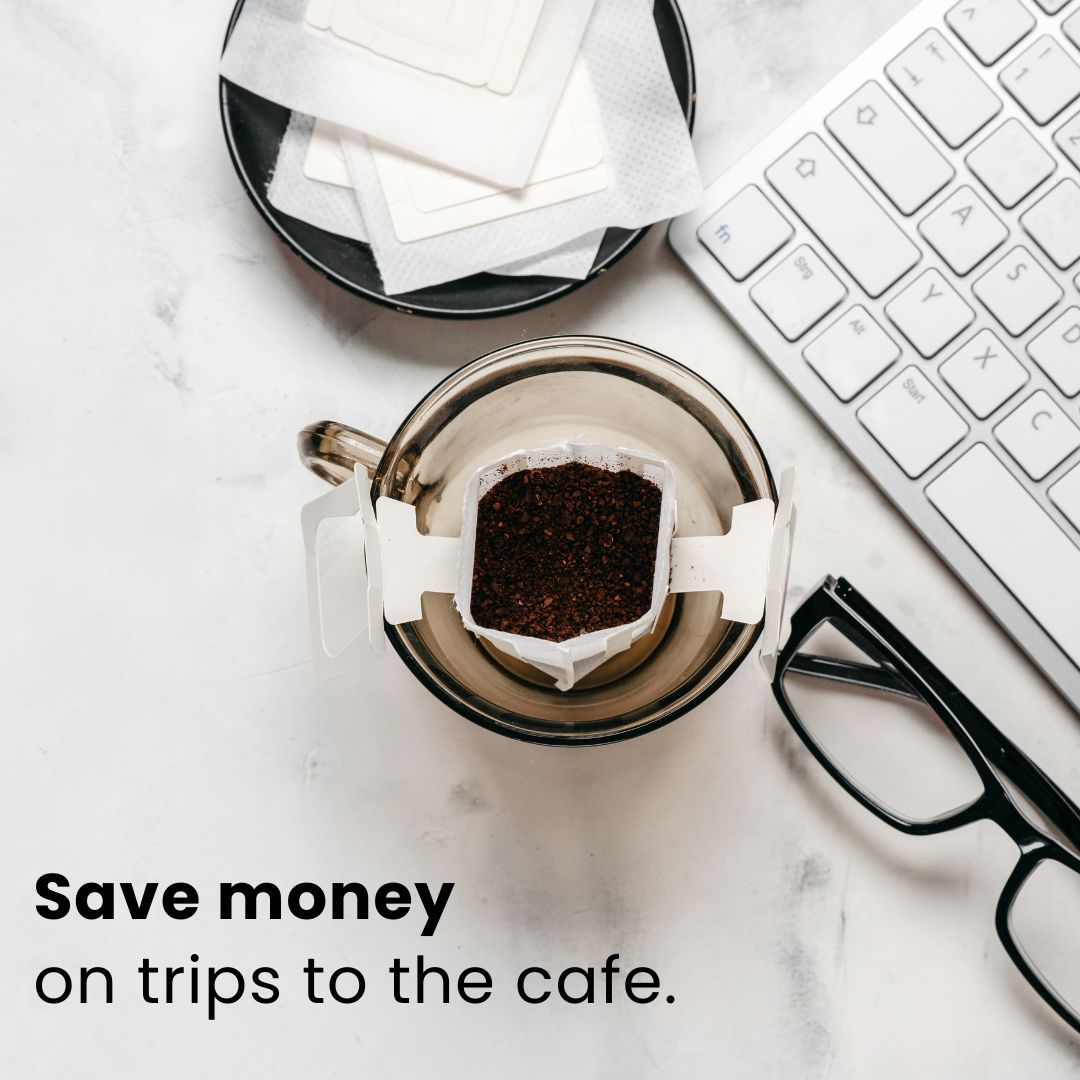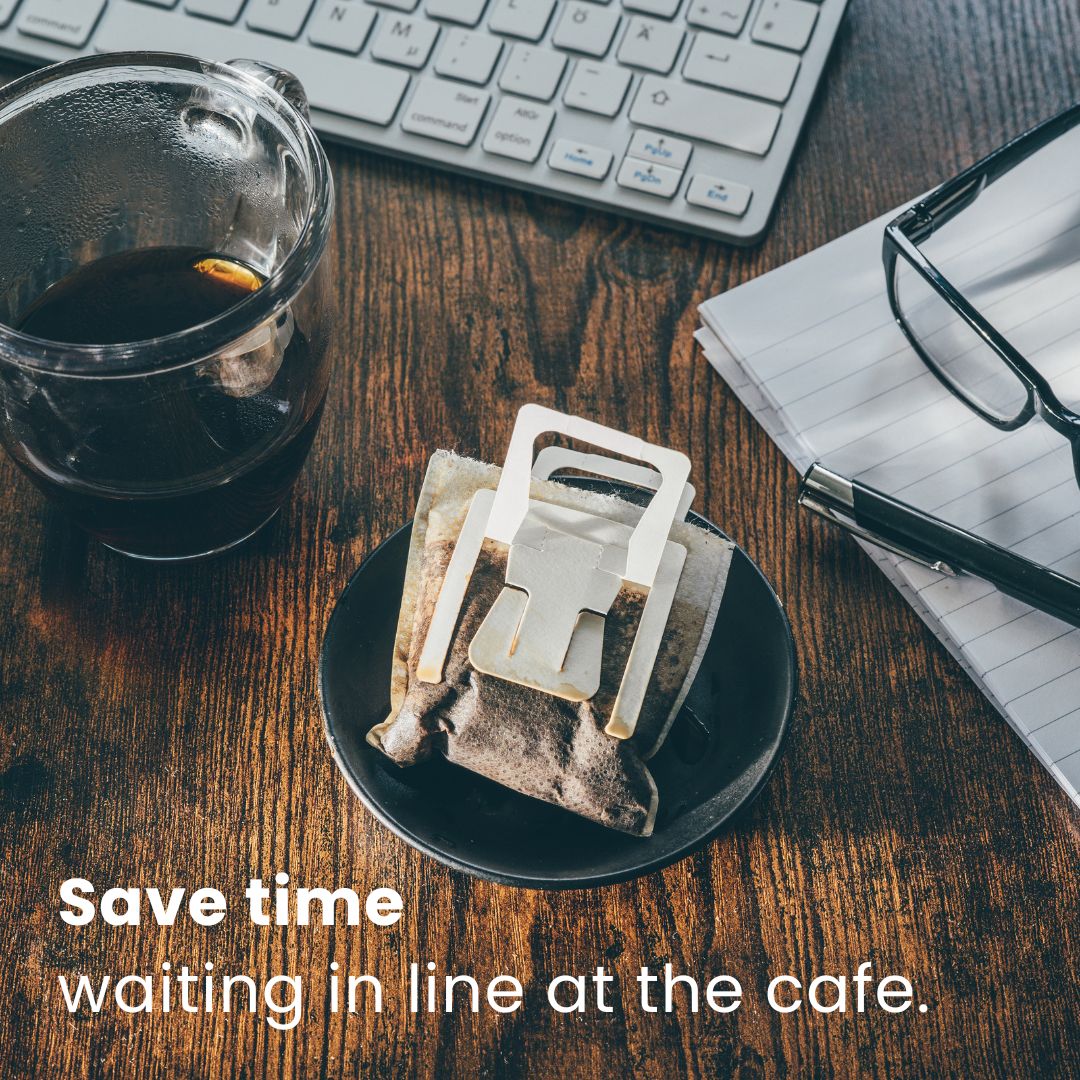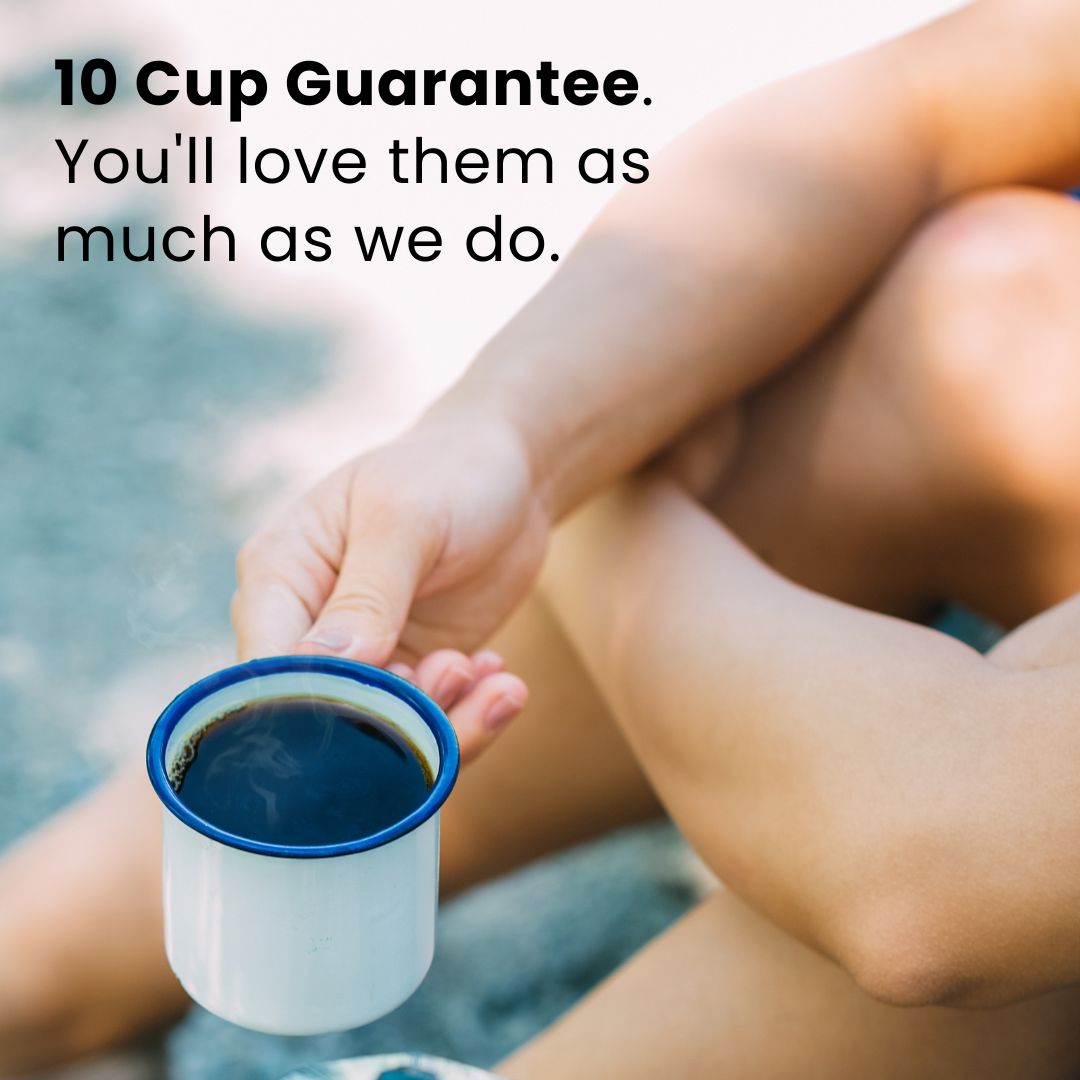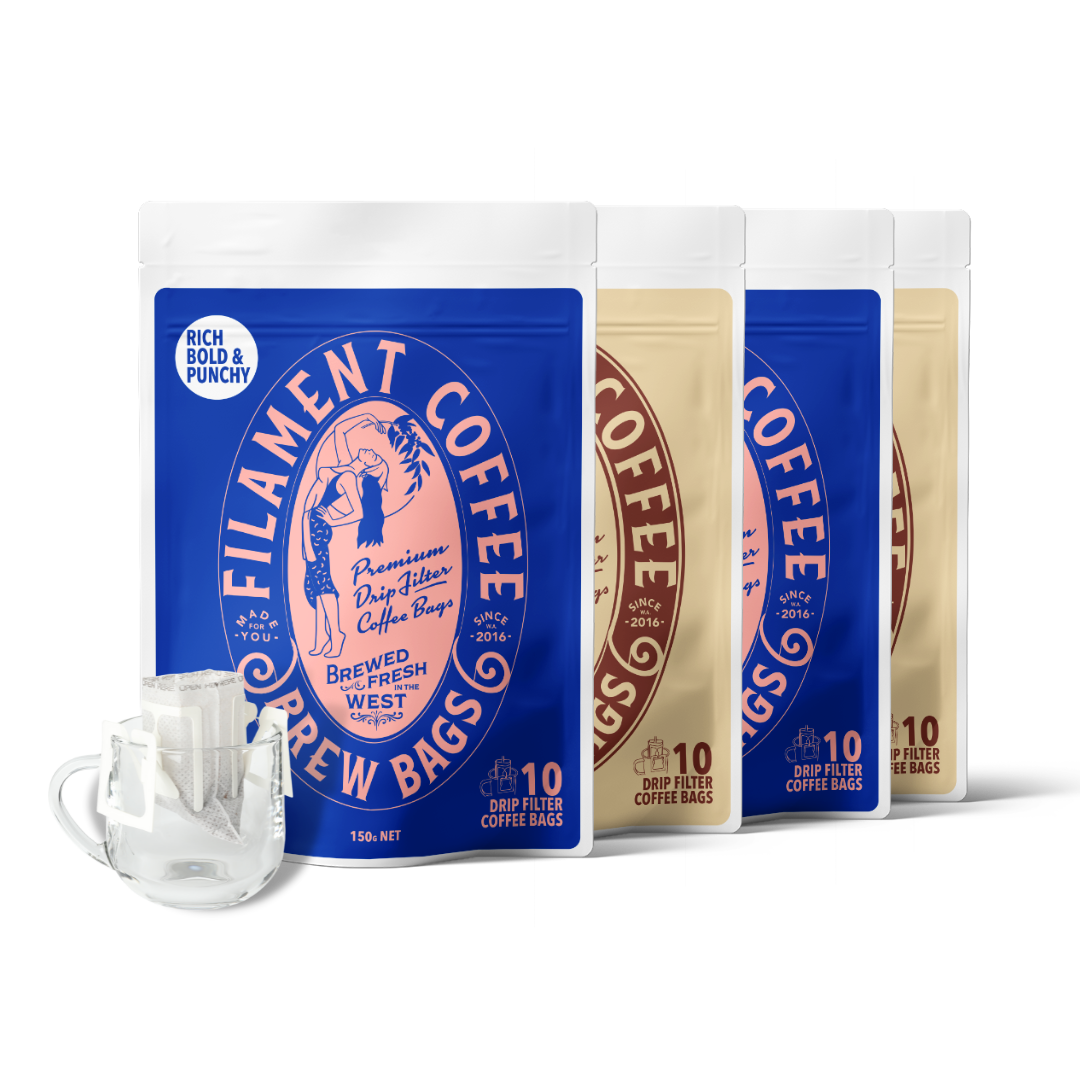 Since 2016
WE MAKE IT OURSELVES, RIGHT HERE IN PERTH.
No distribution partner, and no third party manufacturer means we don't skimp on the coffee quality or quantity. The price you pay means the coffee farmer making brilliant coffee is paid fairly.