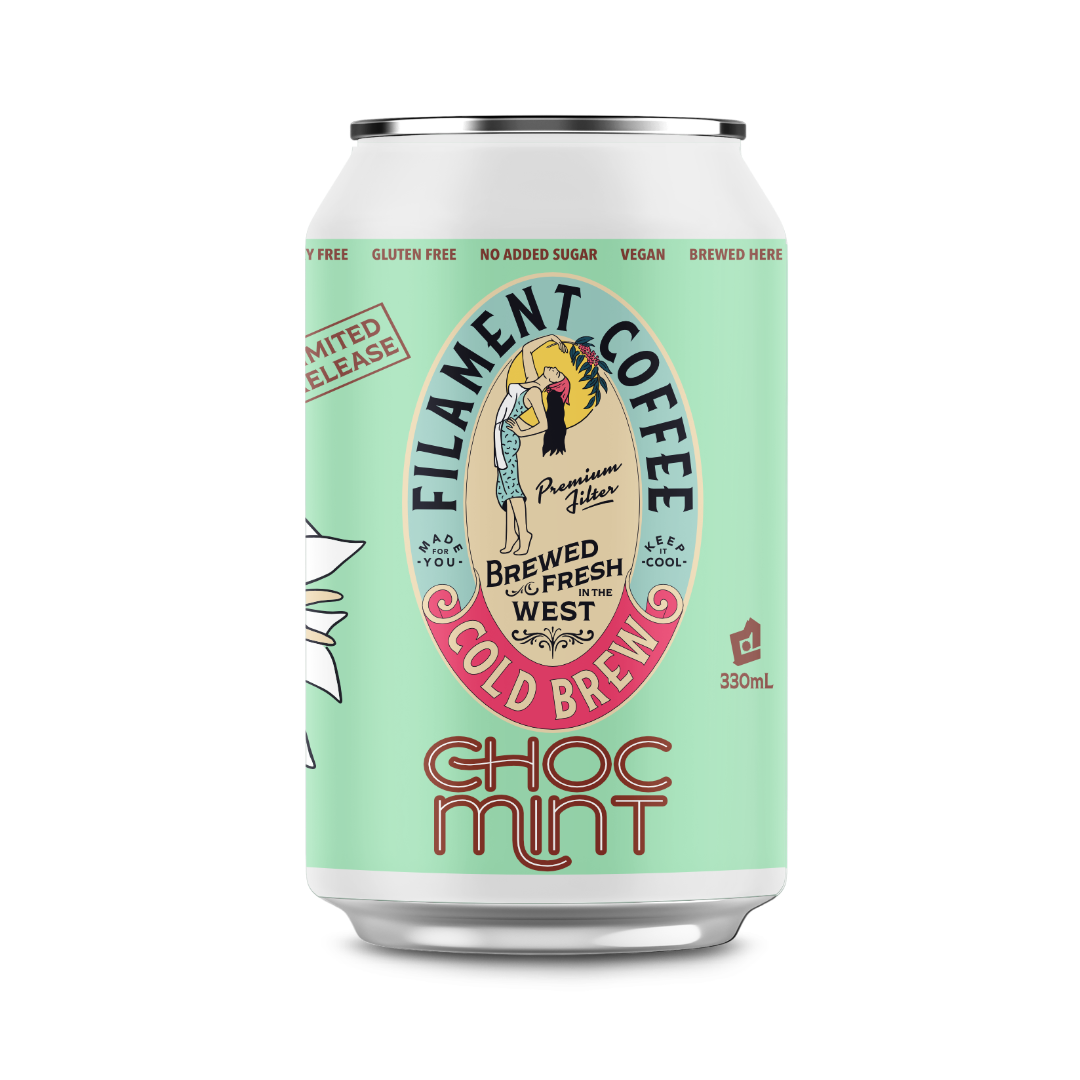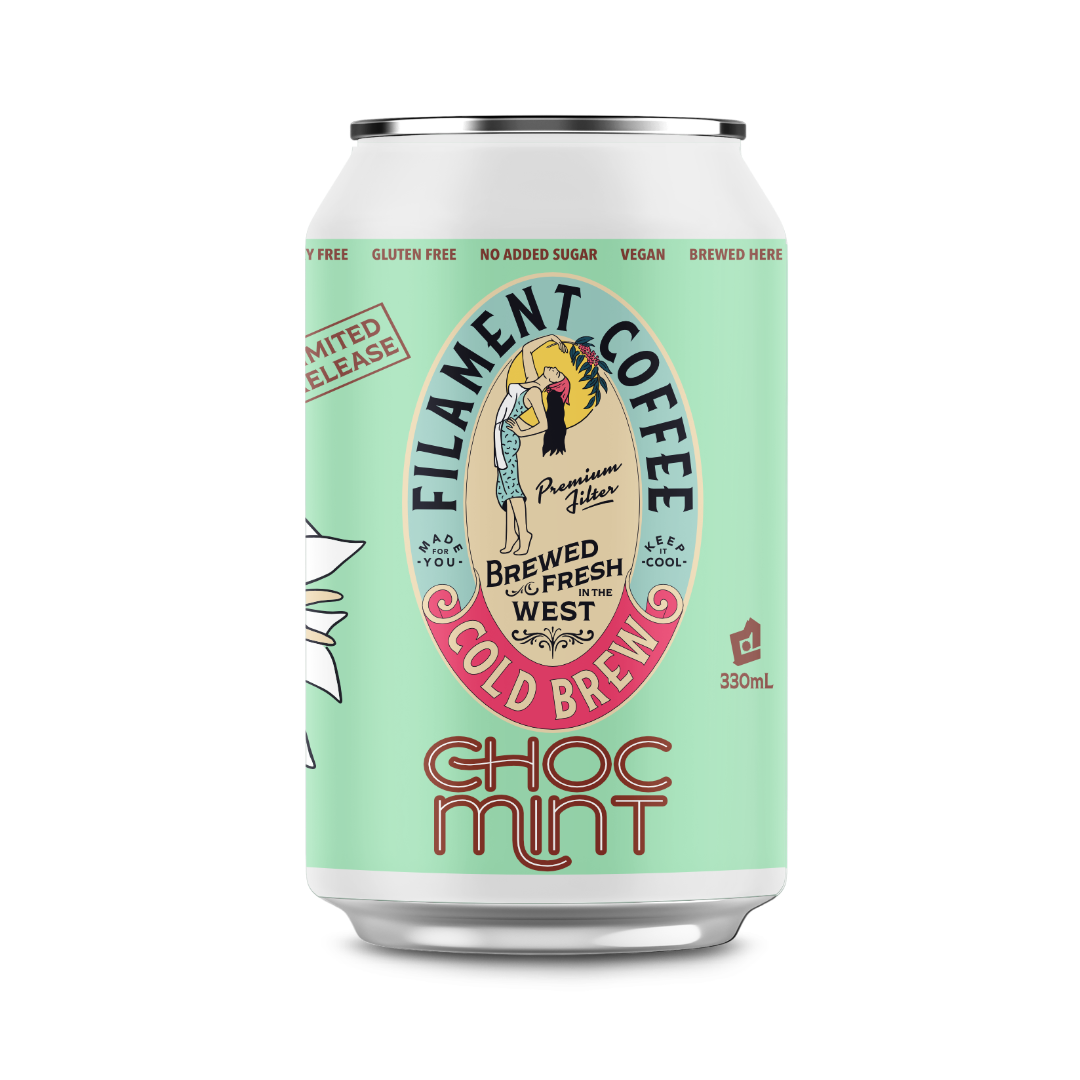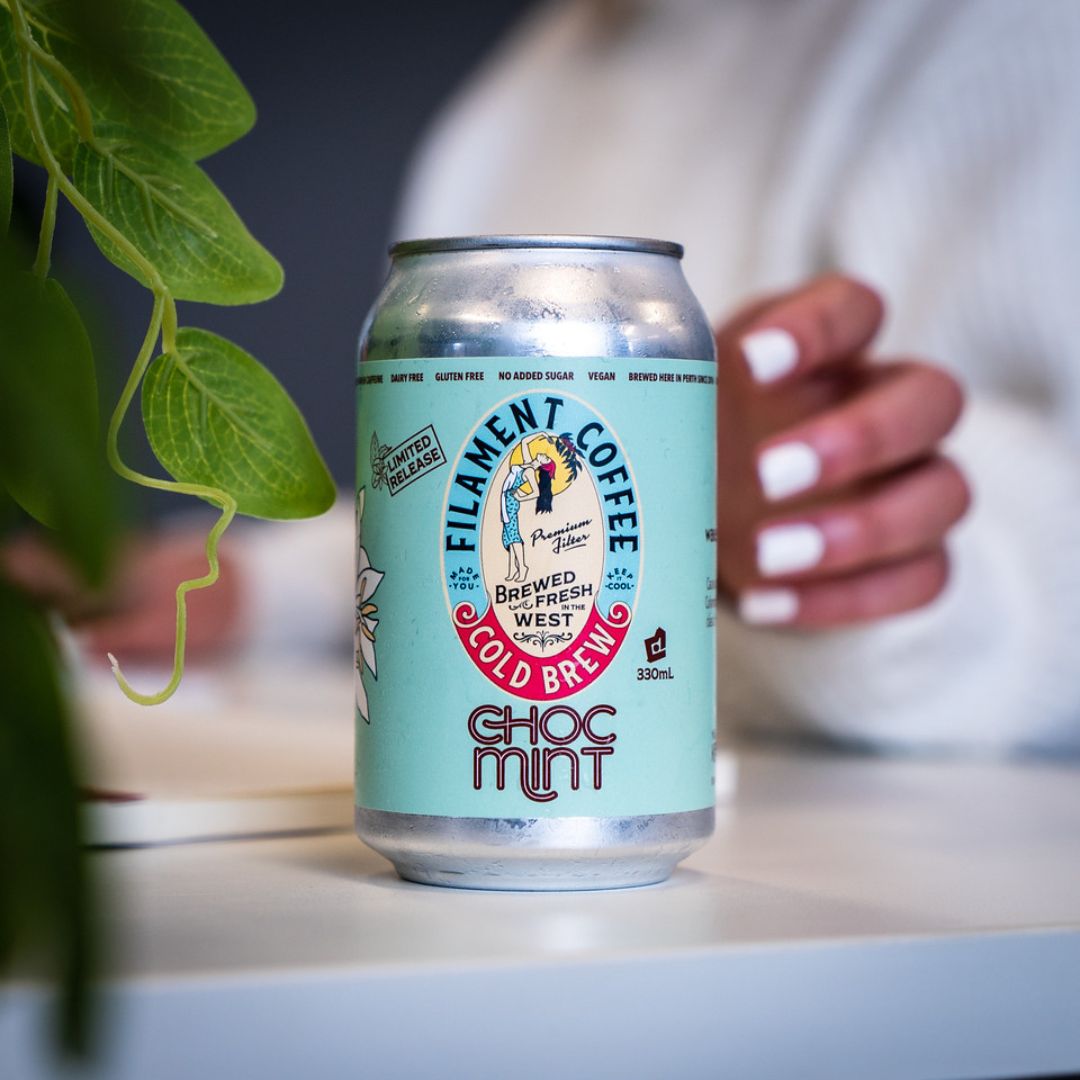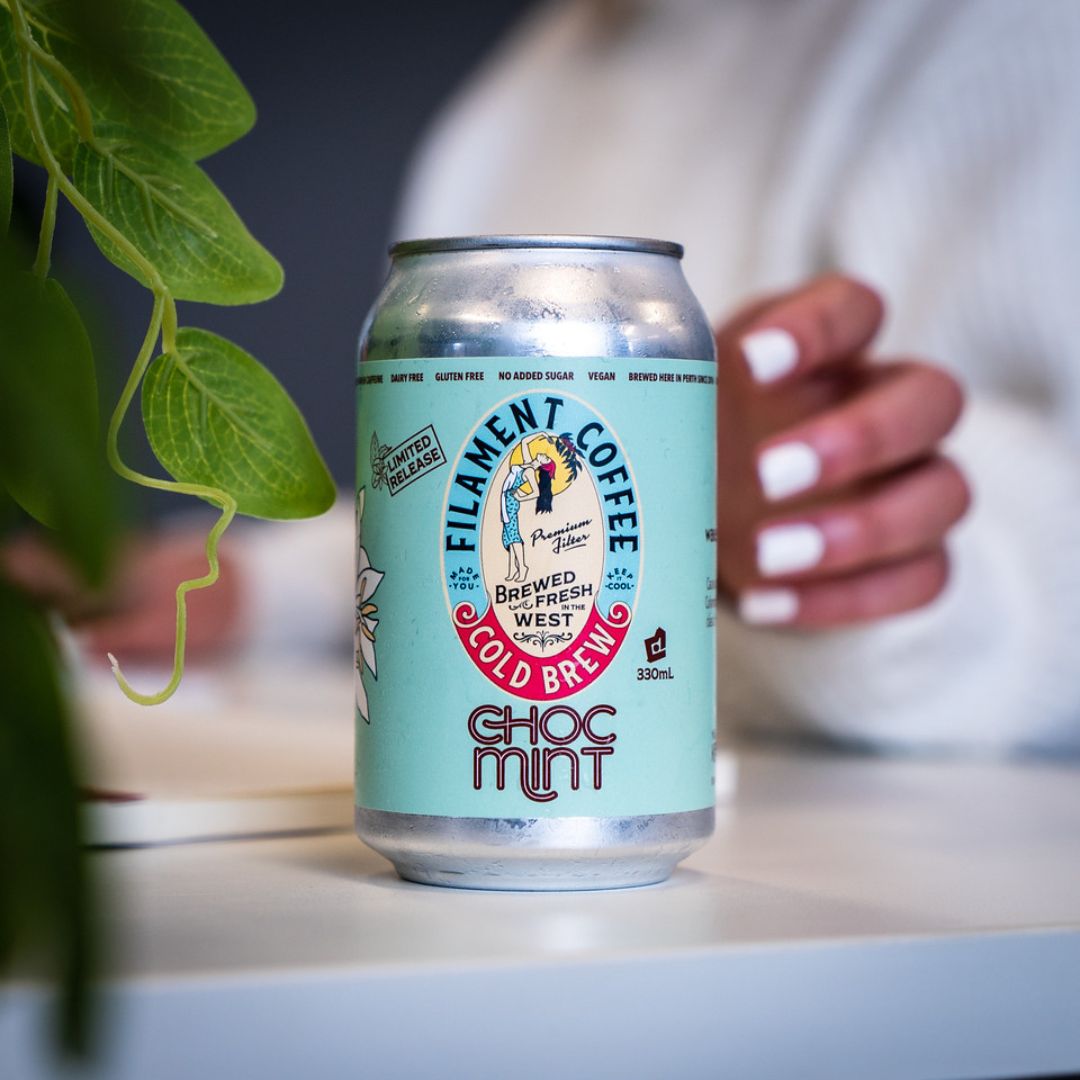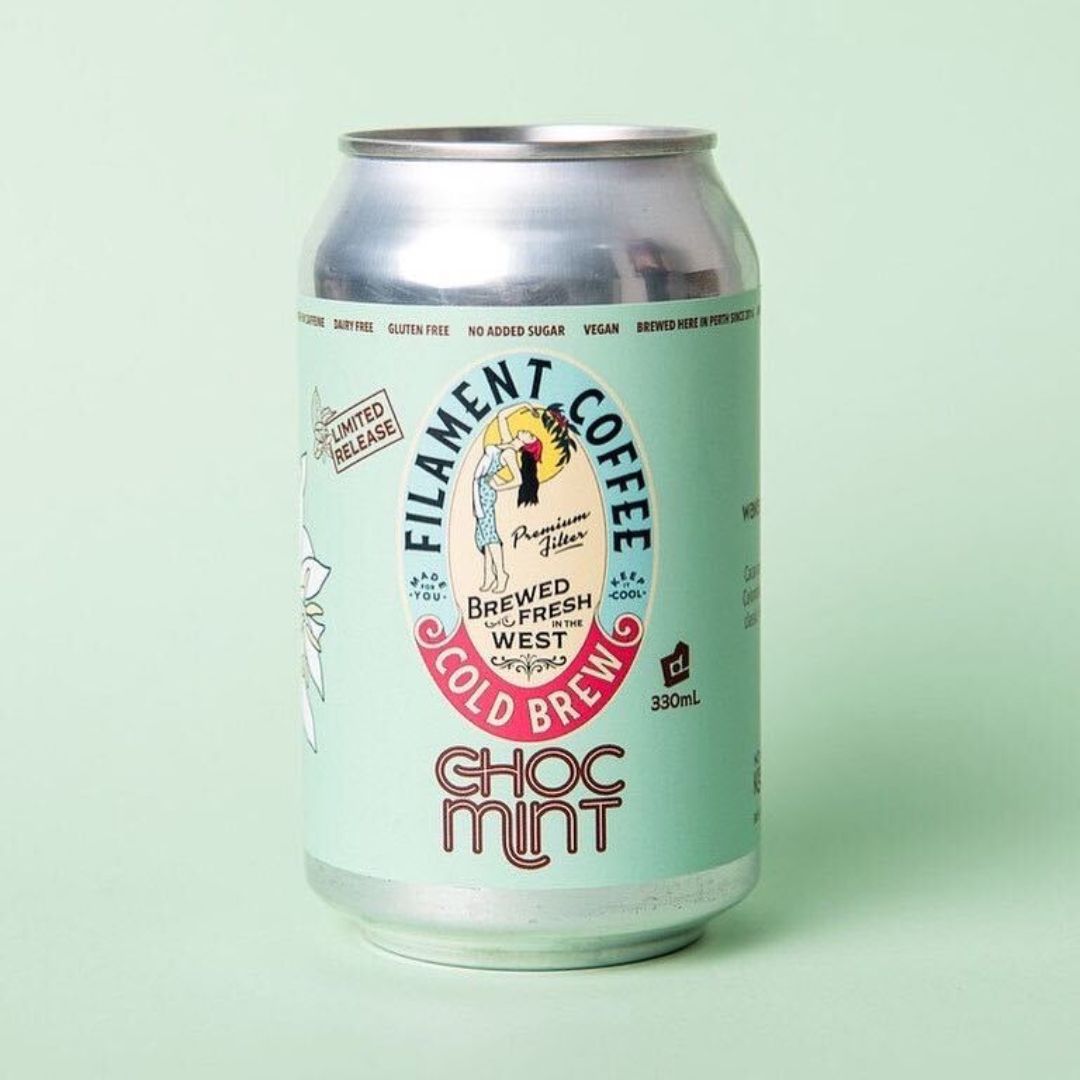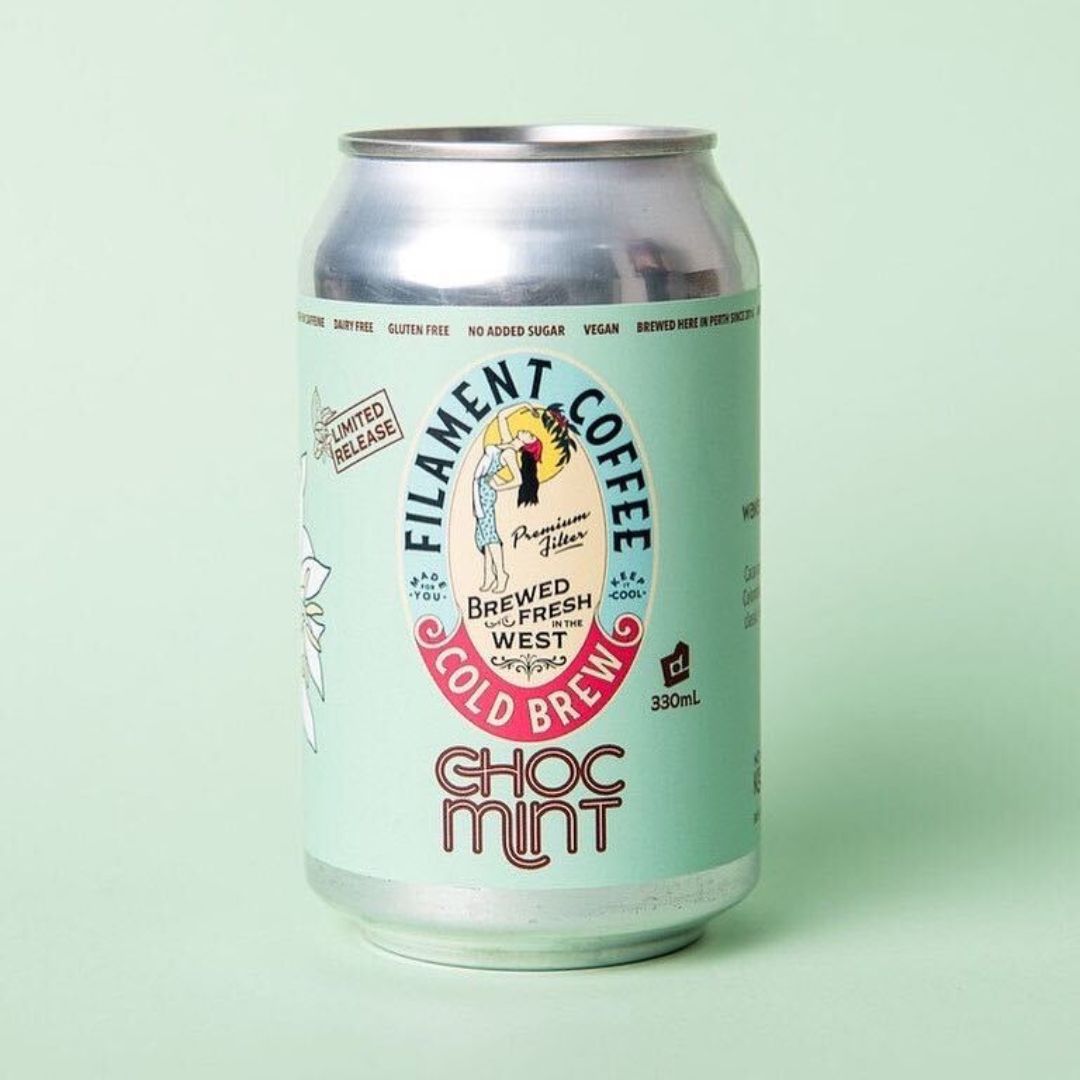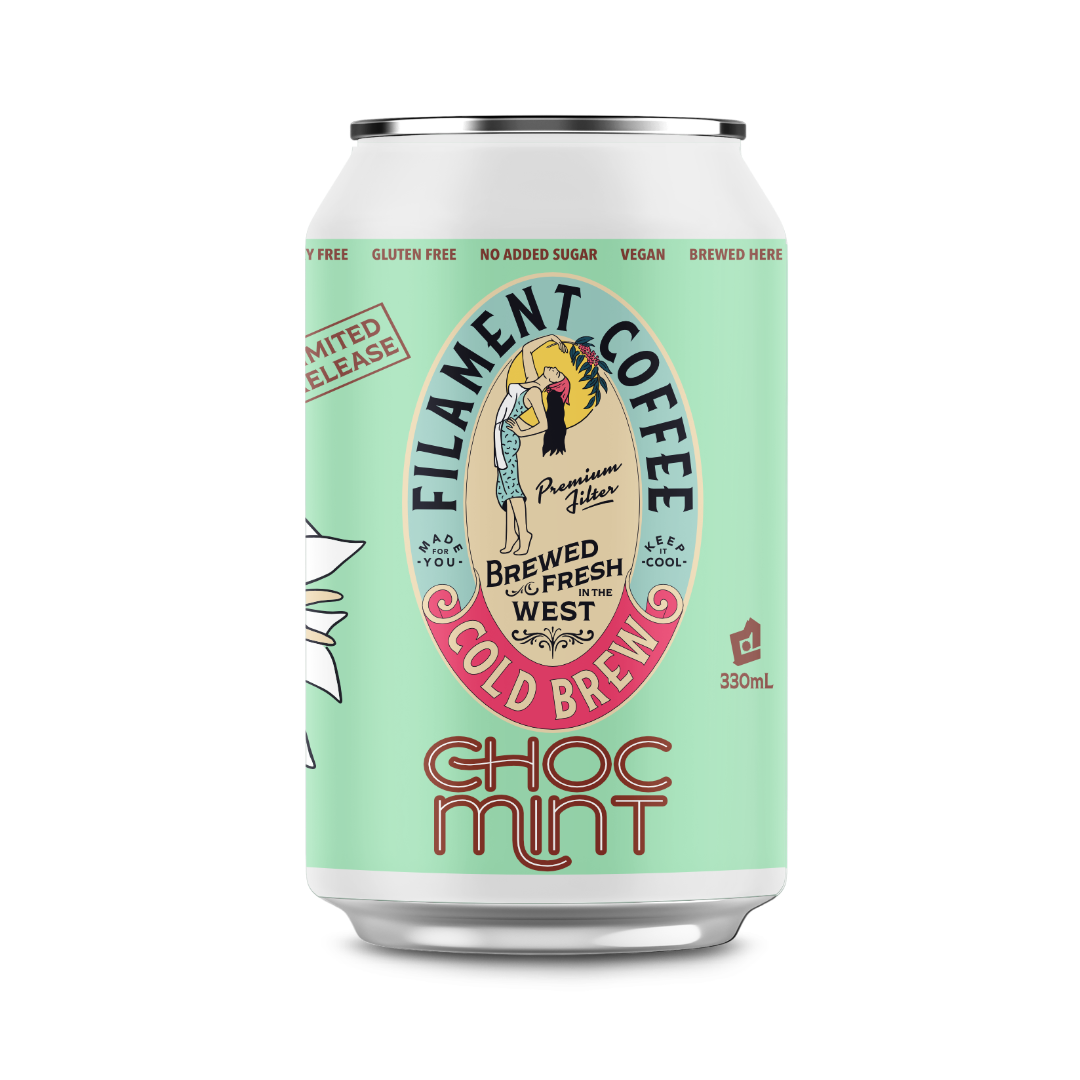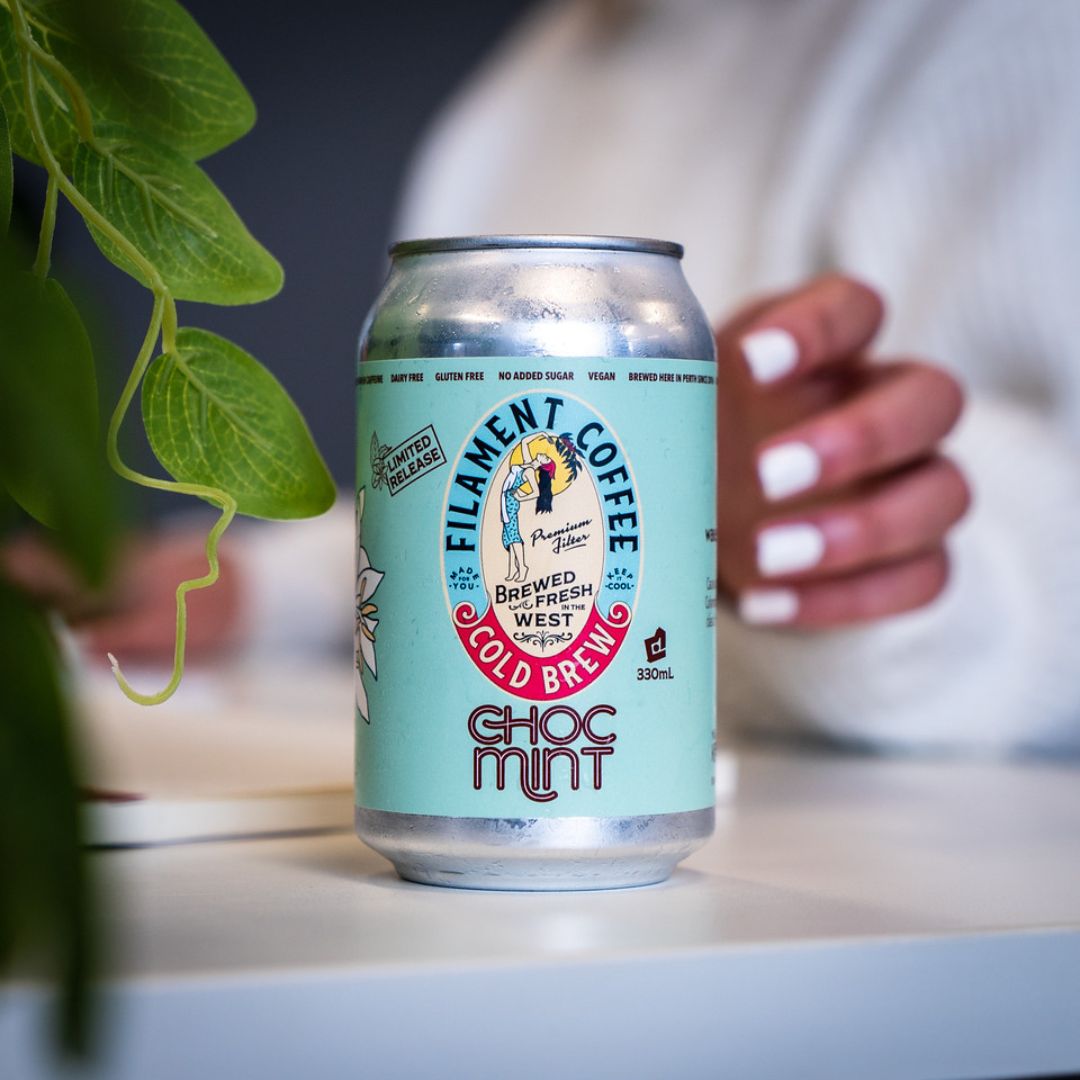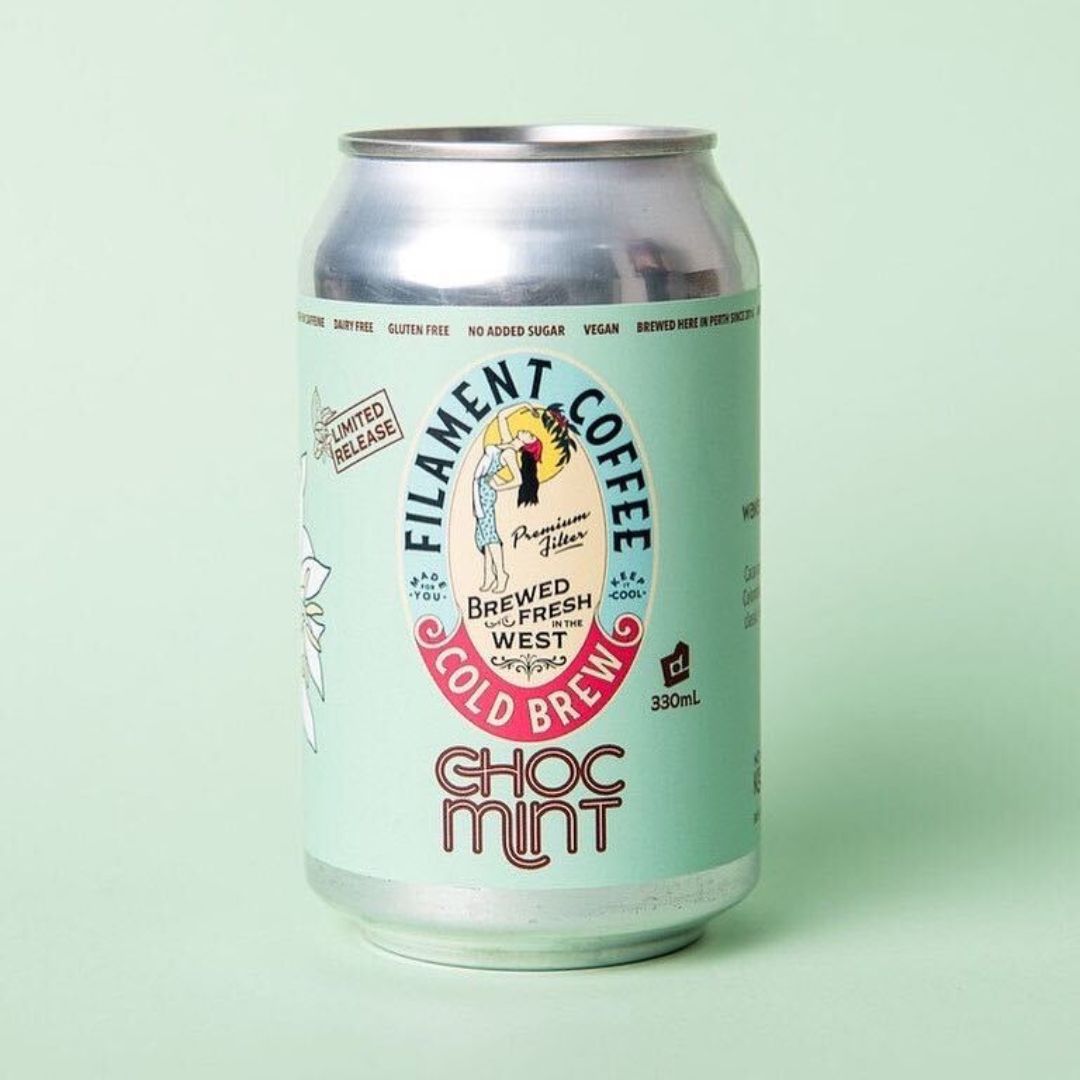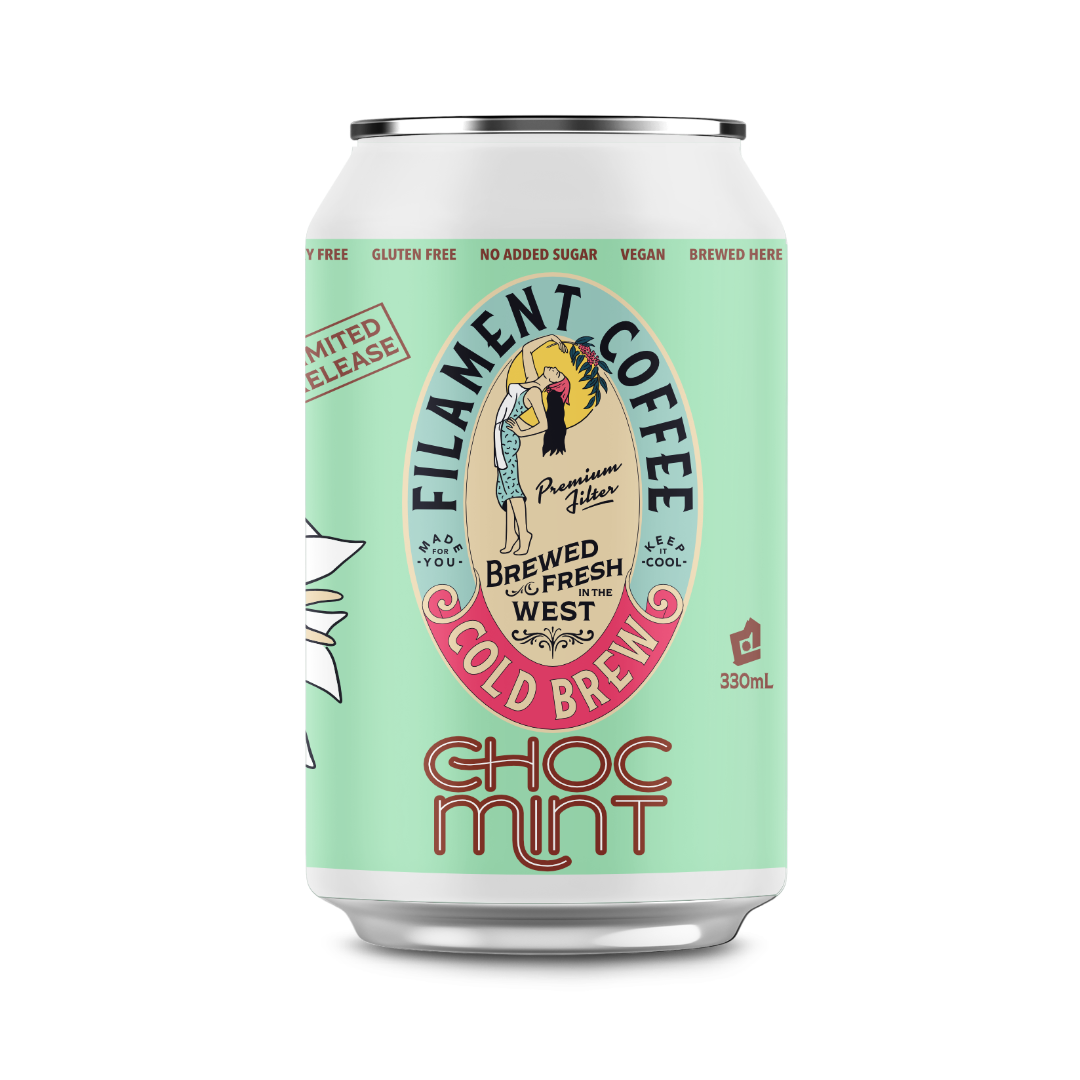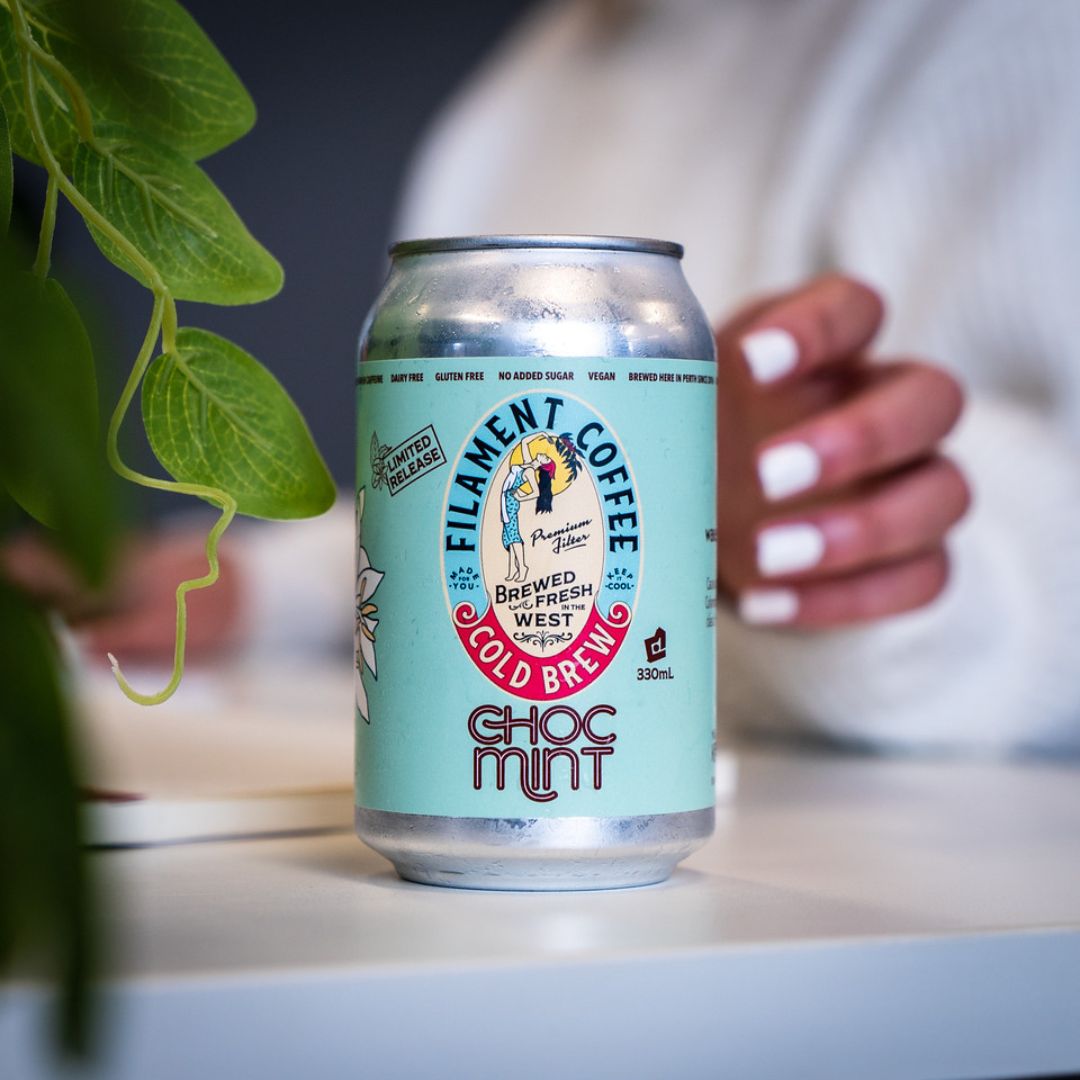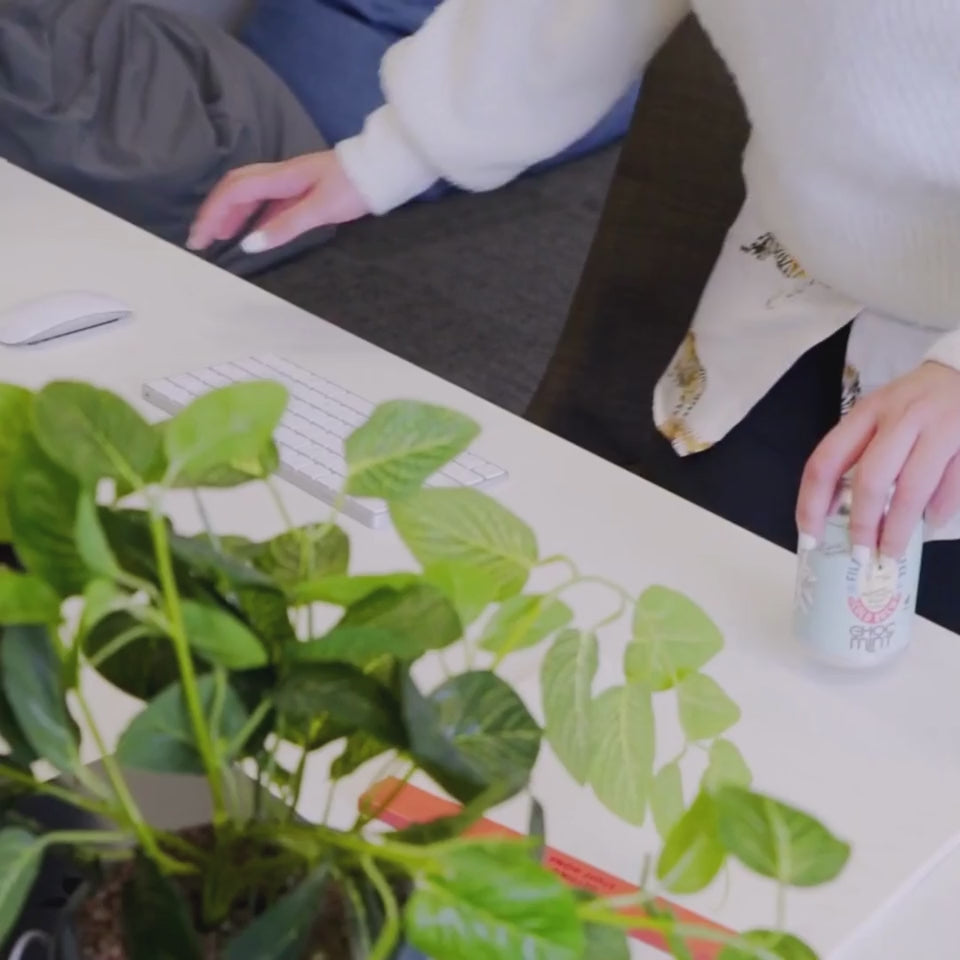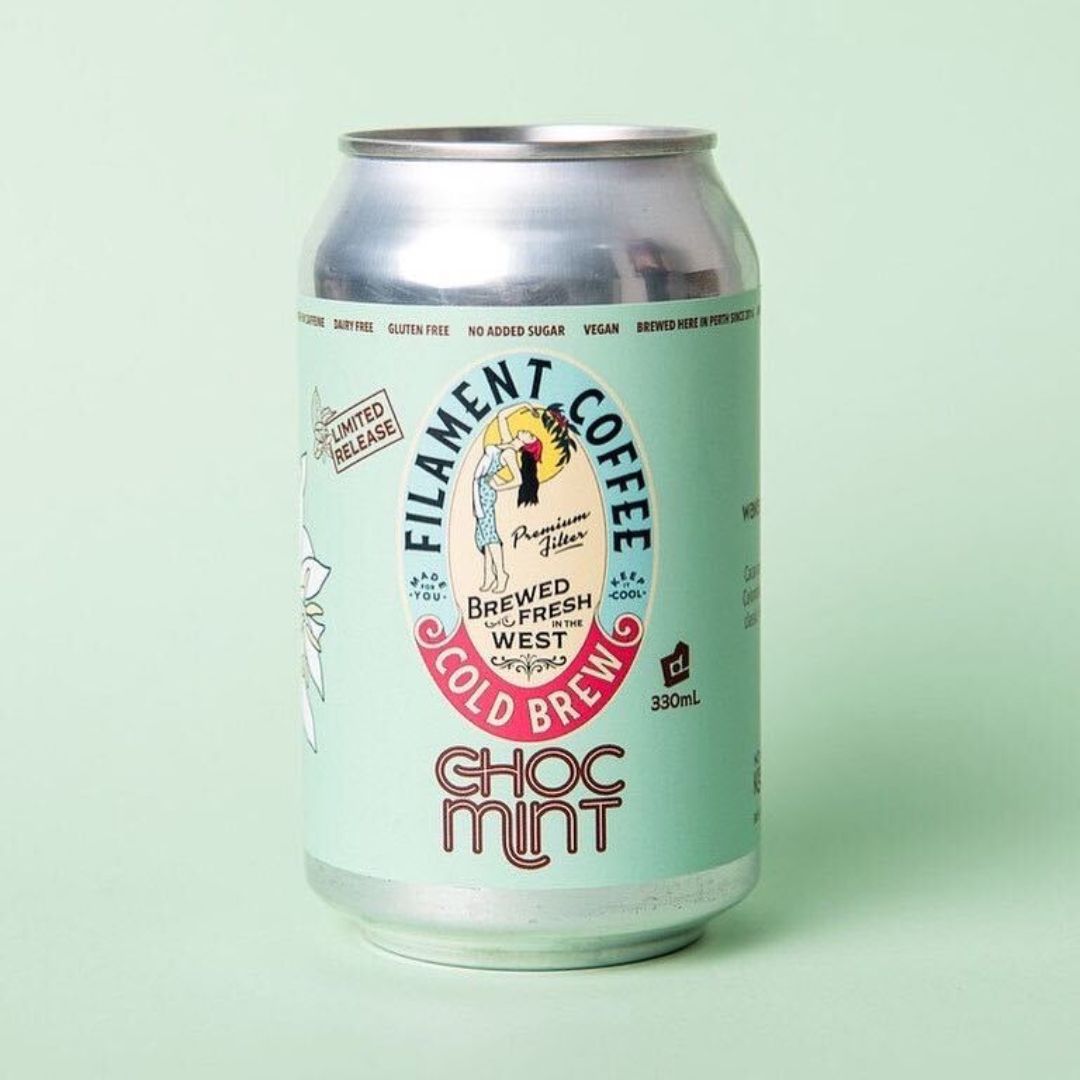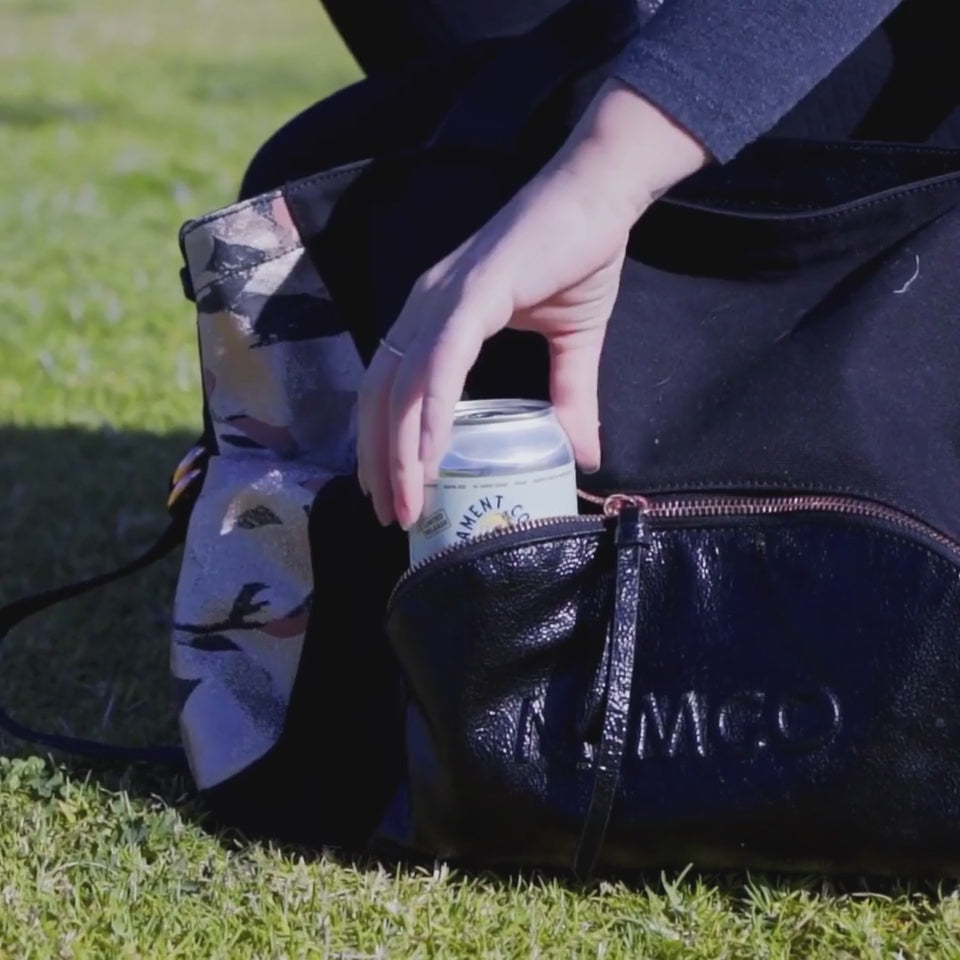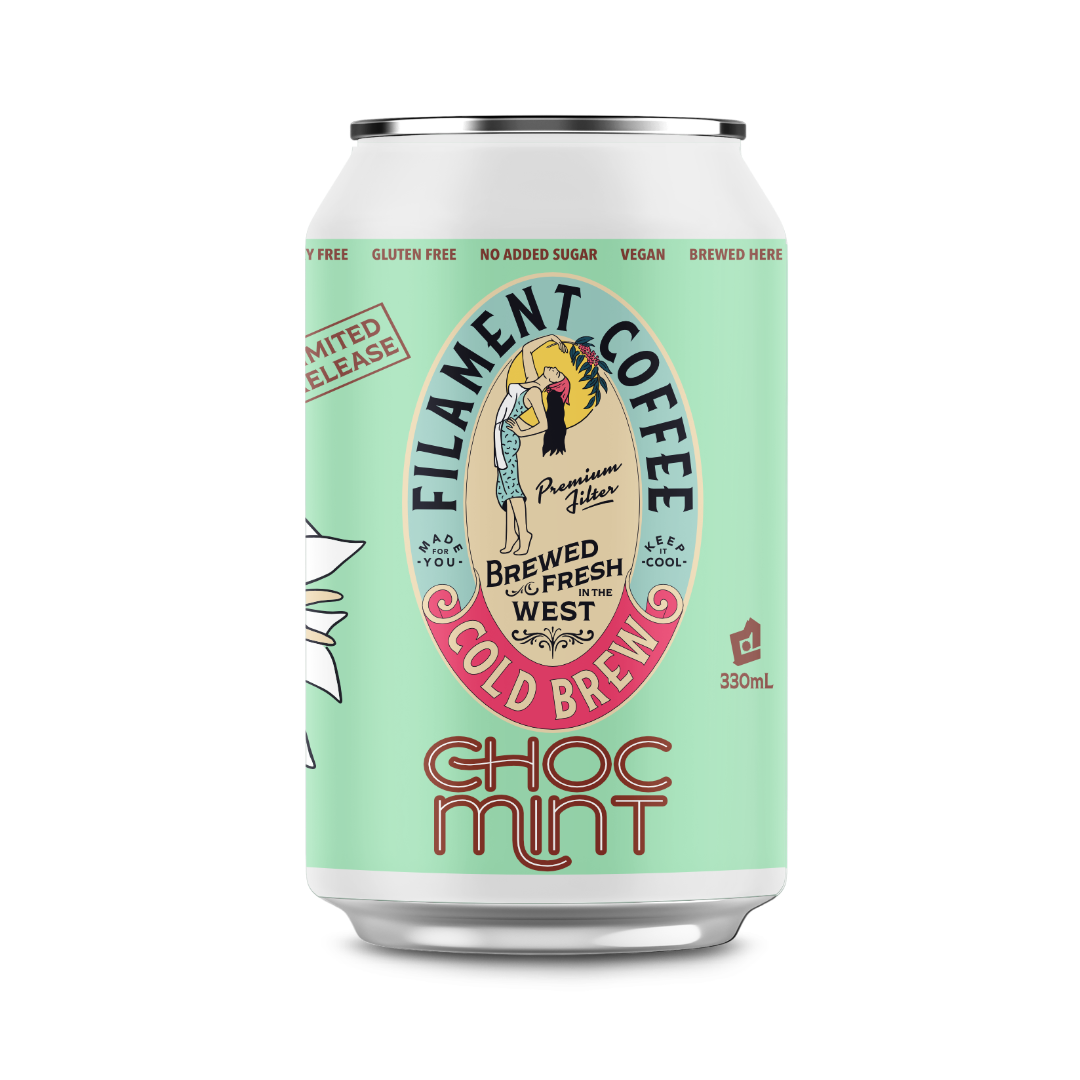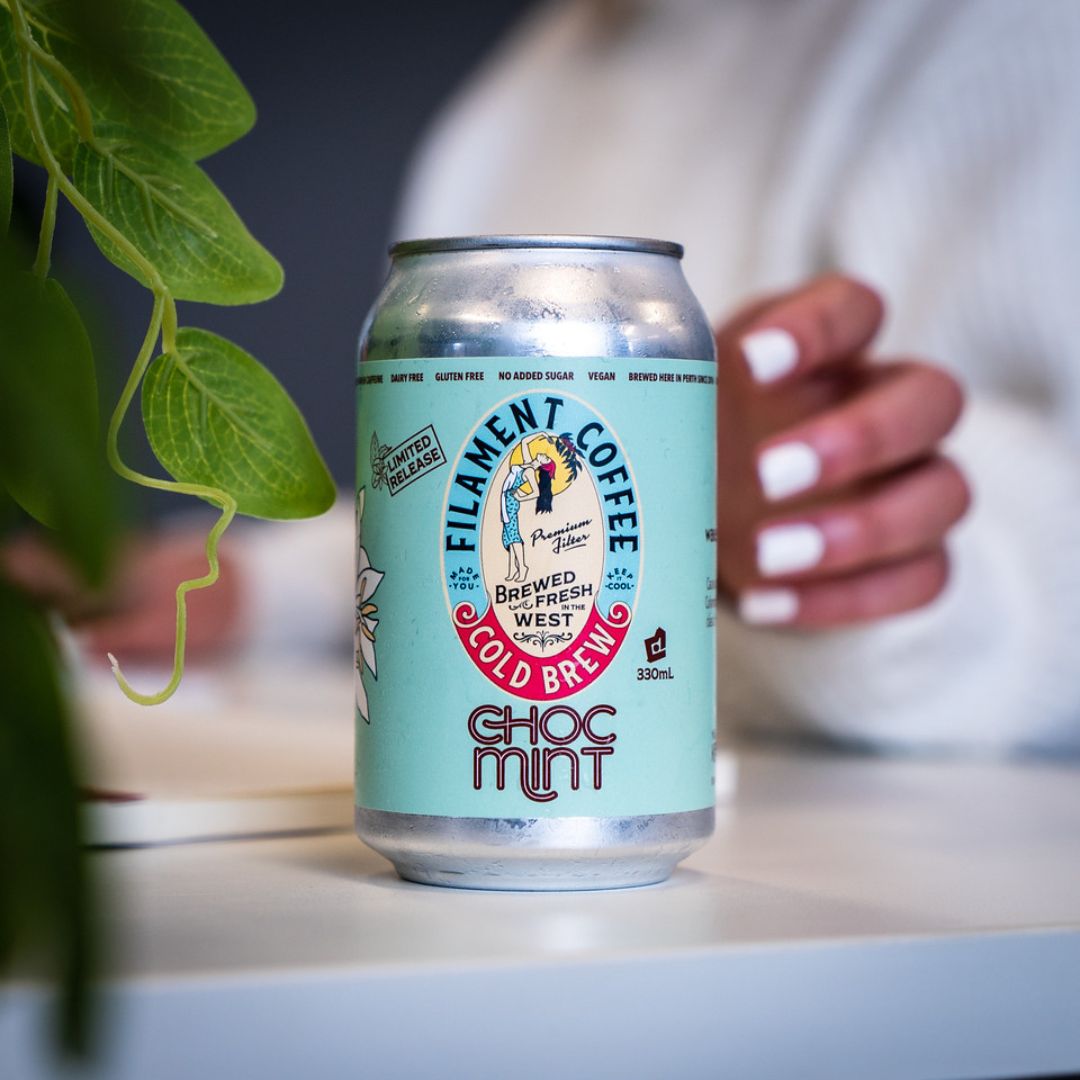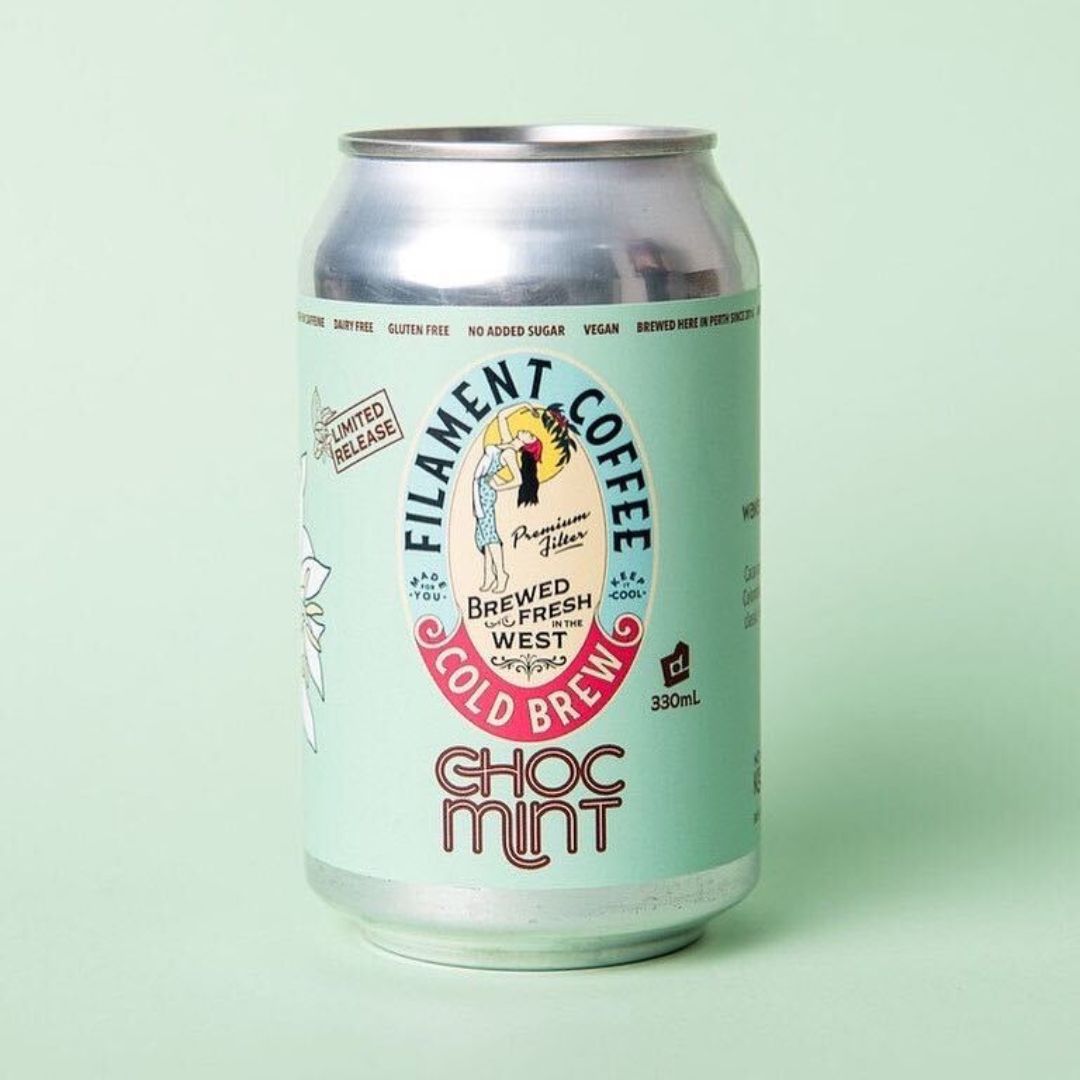 MAX 3 CARTONS PER ORDER ONLY
Back by (very) popular demand. After only 3 years!
You wanted it and you got it. We've just canned a limited run of our super famous Choc Mint cold brew. Starting with the already chocolately Andira coffee from Brazil, we then add a rich blend of choc mint right before canning to bring out the full flavour of this fan favourite.
Dairy Free. Gluten Free. No Added Sugar. Vegan. 
Buy Bulk and Save. A maximum of 3 Cartons only due to low stock. 
Delivery is $10, or Click & Collect from our Osborne Park brewery.
TASTING NOTES: DELICIOUSLY FRESH CHOC MINT 🍫🍃
This offer is for Perth Metro only.
Delivery $10 or collect from our Osborne Park Brewery:
Mon to Thurs: 7am to 1pm.
2/9 Pearson Way, Osborne Park WA 6017.
★★★★★
ROASTED AND BREWED IN PERTH SINCE 2016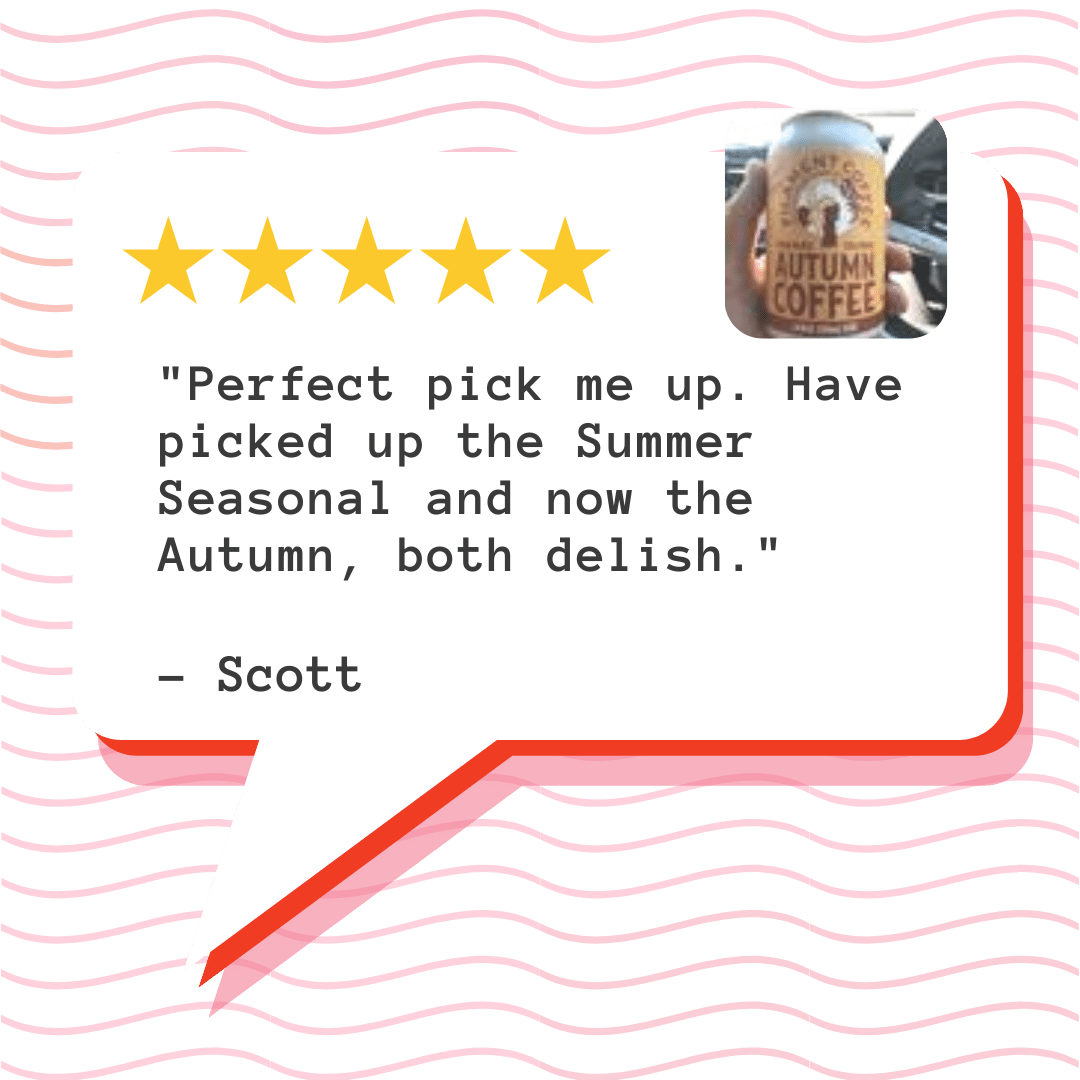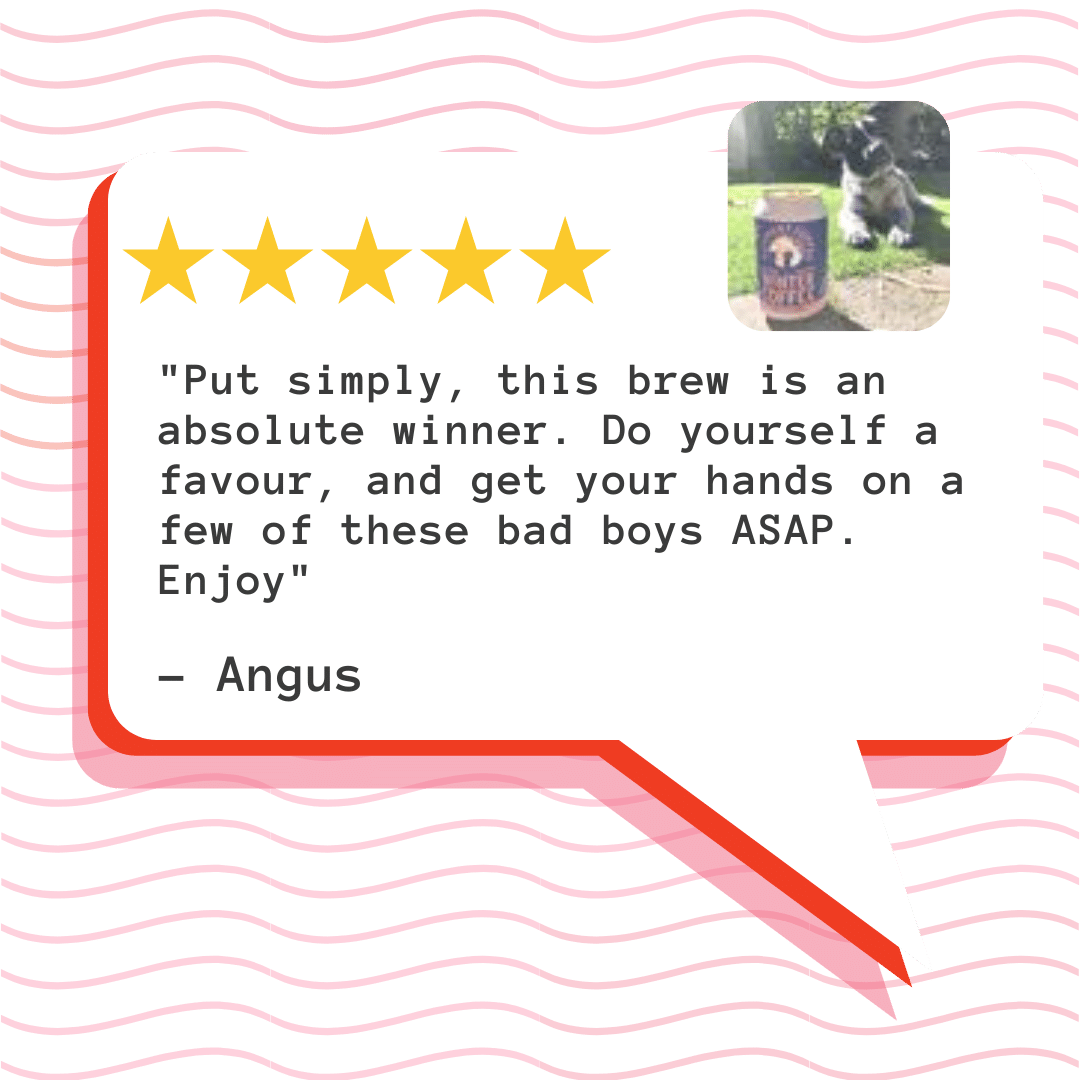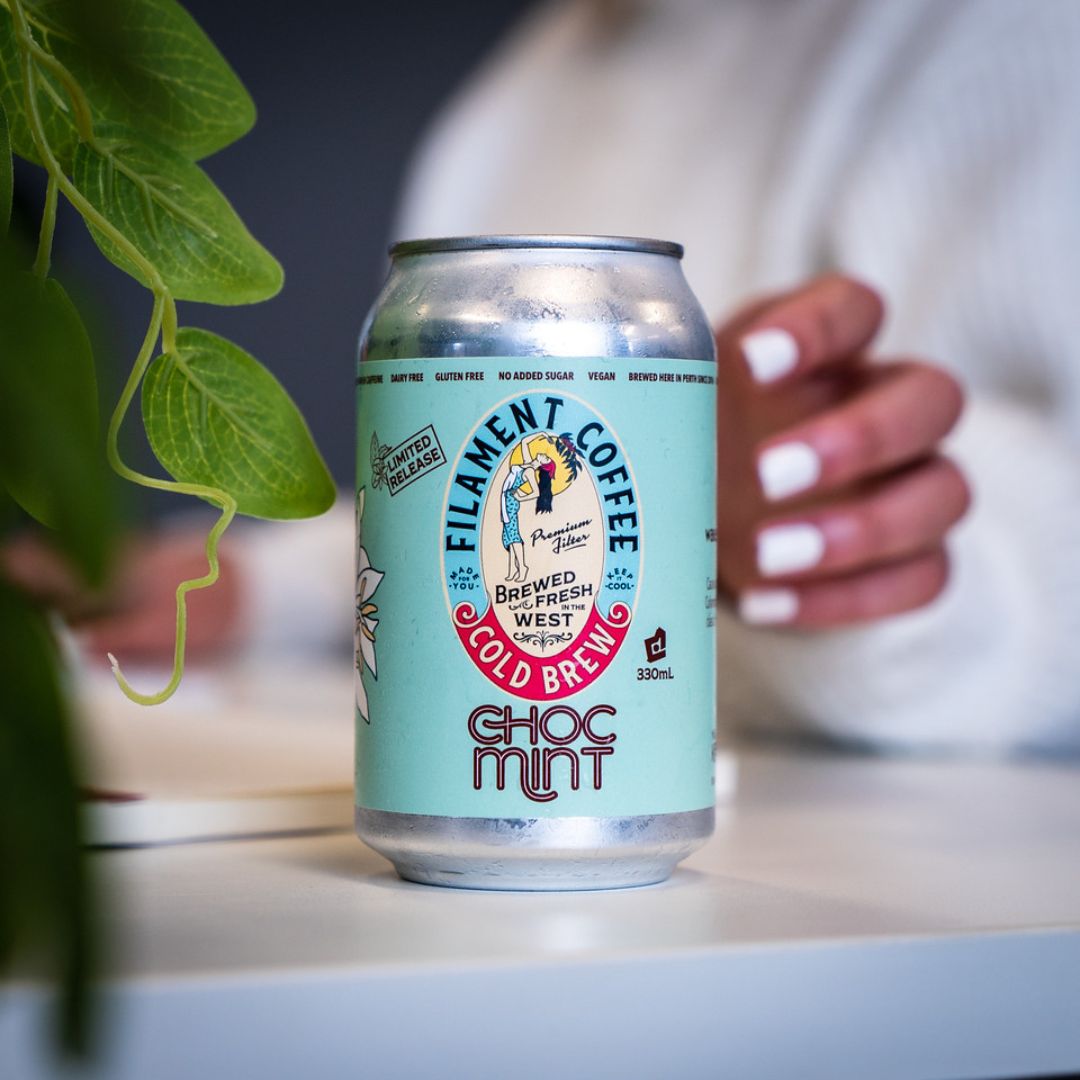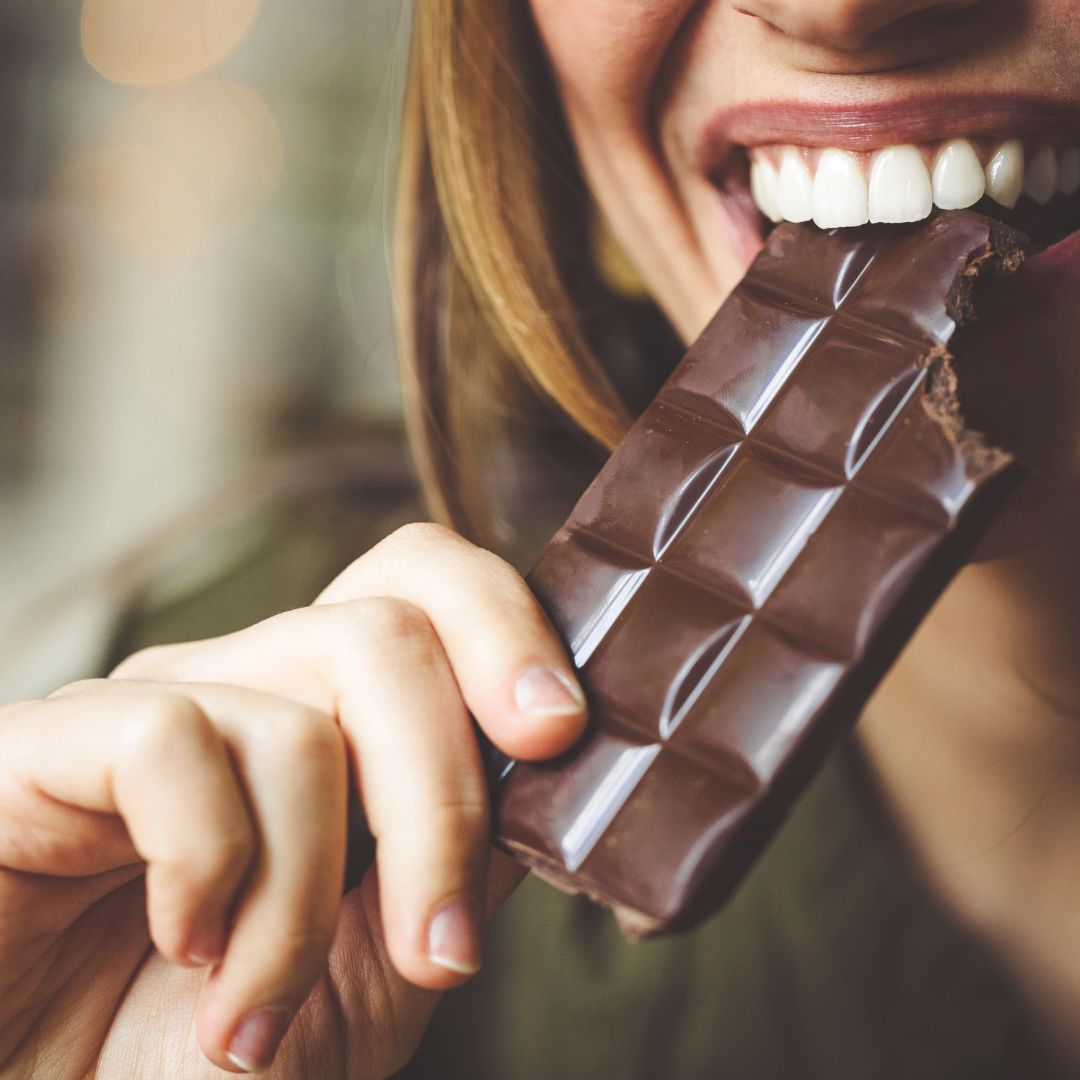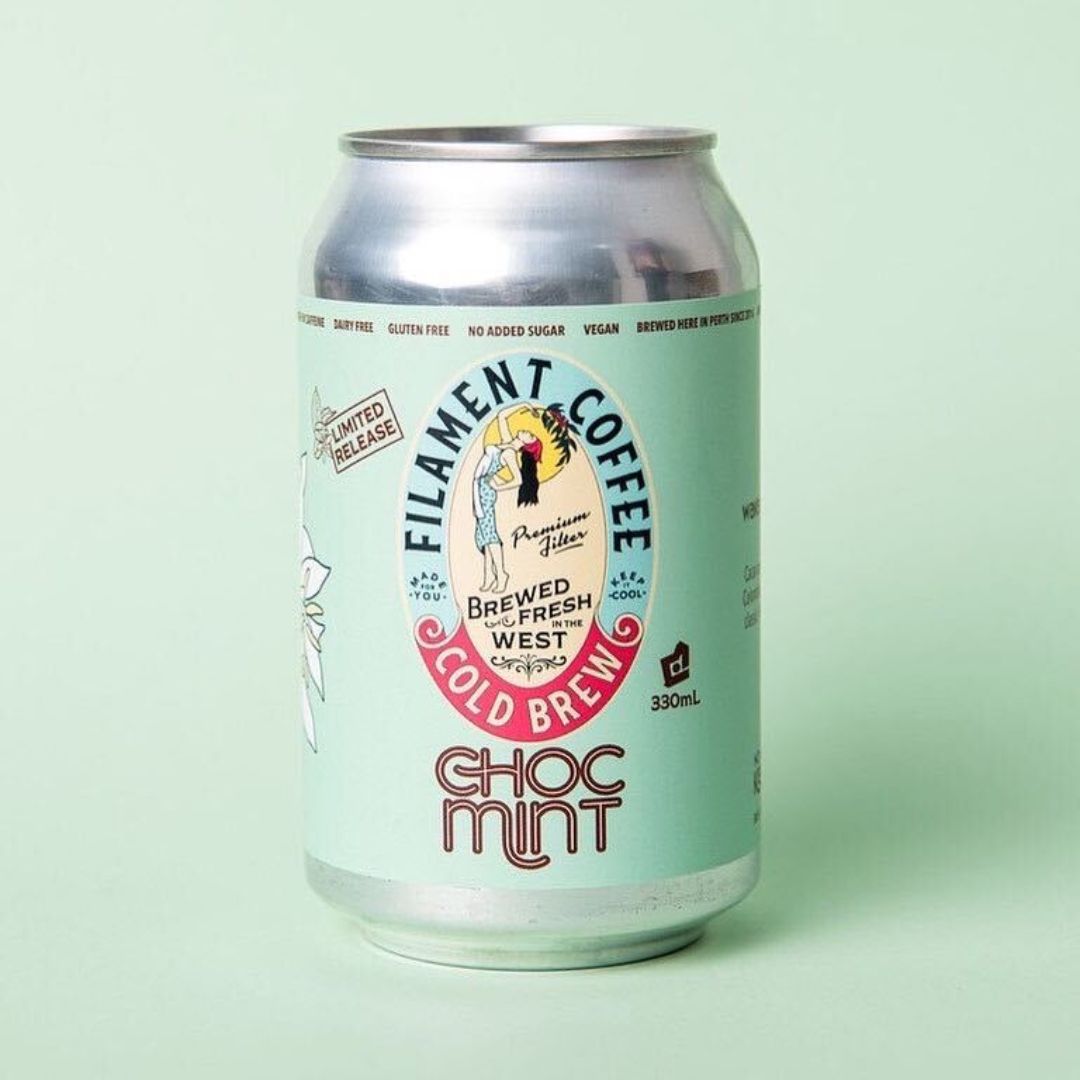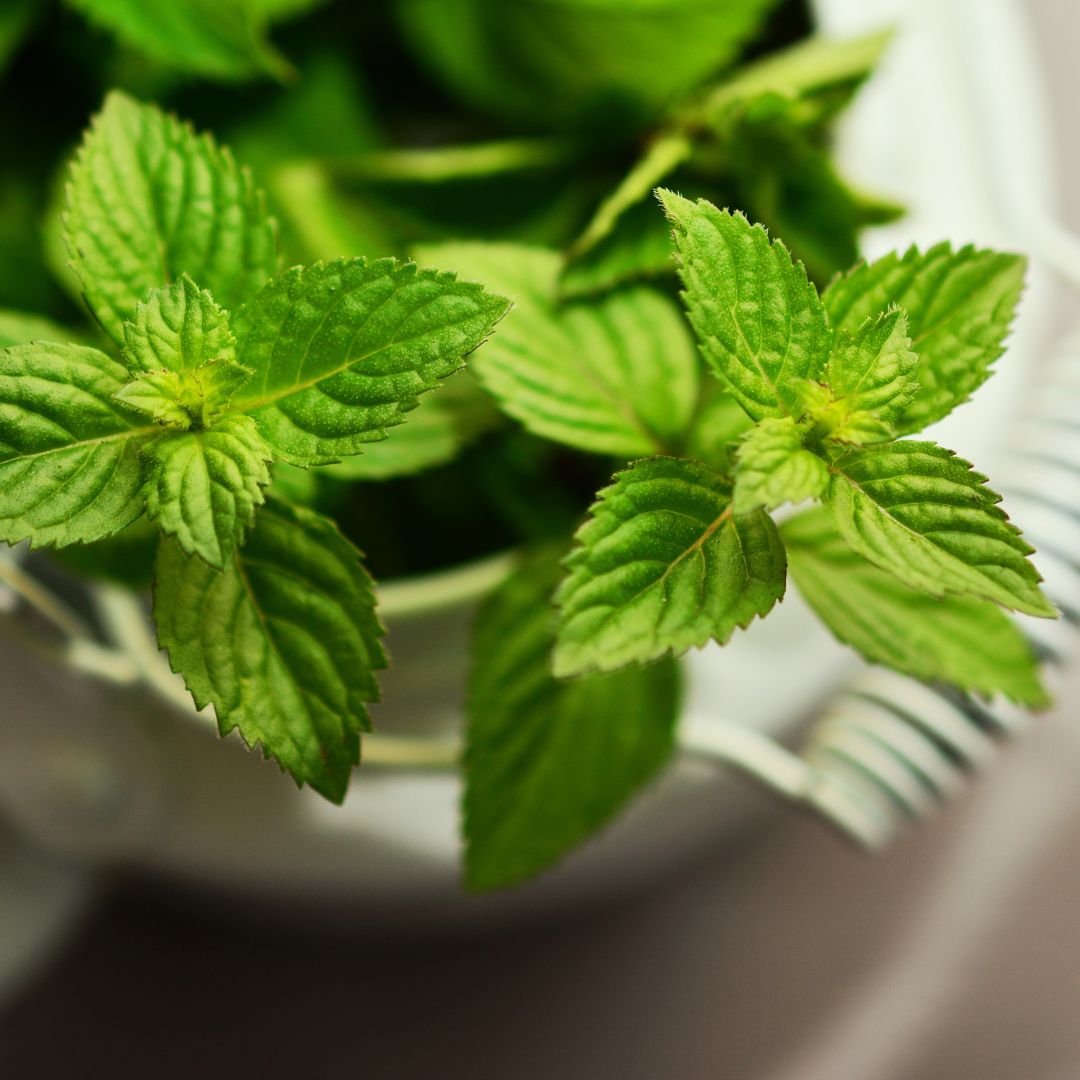 A Big 330mL Serve
Some cold brew cans are only 250mL - leaving you with a cup that's only 3/4 full. Get more bang for buck, and a full cup with Filament Coffee's 330mL Cold Brew Coffee Cans.
Delicious & Rich!
God, Filament is just my favourite coffee in the world. And I've tried most of them, I swear! This Rwandan blend is just so rich and luxurious and delicious, single-handedly gets me out of bed every morning excited to sip on it! Thanks guys, appreciate y'all!
cool cocoaish change
I got this and the Autumn at the same time (LOVED the autumn). This one took a while to grow on me given it wasn't as refreshing as the autumn but has grown on me now, kind of stronger, warmer cocoa-ish thing going on.
★★★★★
"The guys at Filament Cold Brew Coffee might just be serving up the best nitro cold brew in all of Perth! "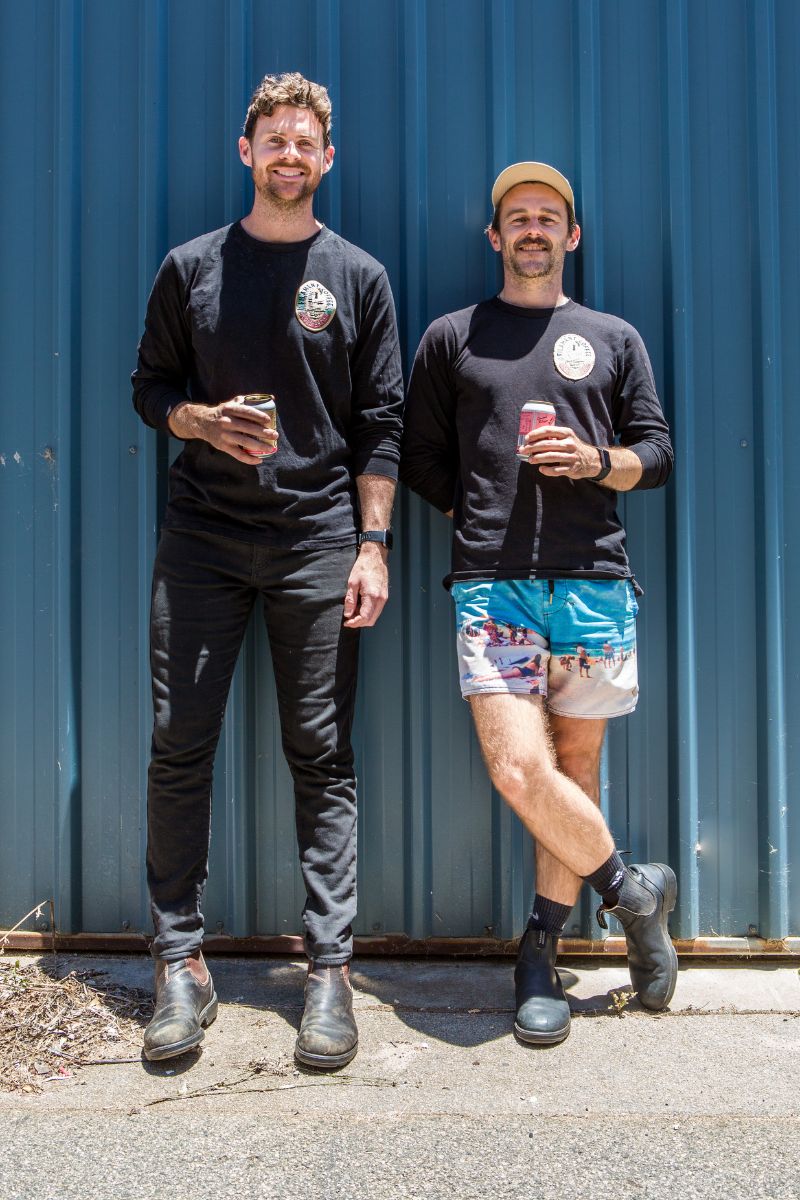 ABOUT US
Hi, we're Filament Coffee
We make delicious black coffee that you can take anywhere, right here in our Osborne Park brewery.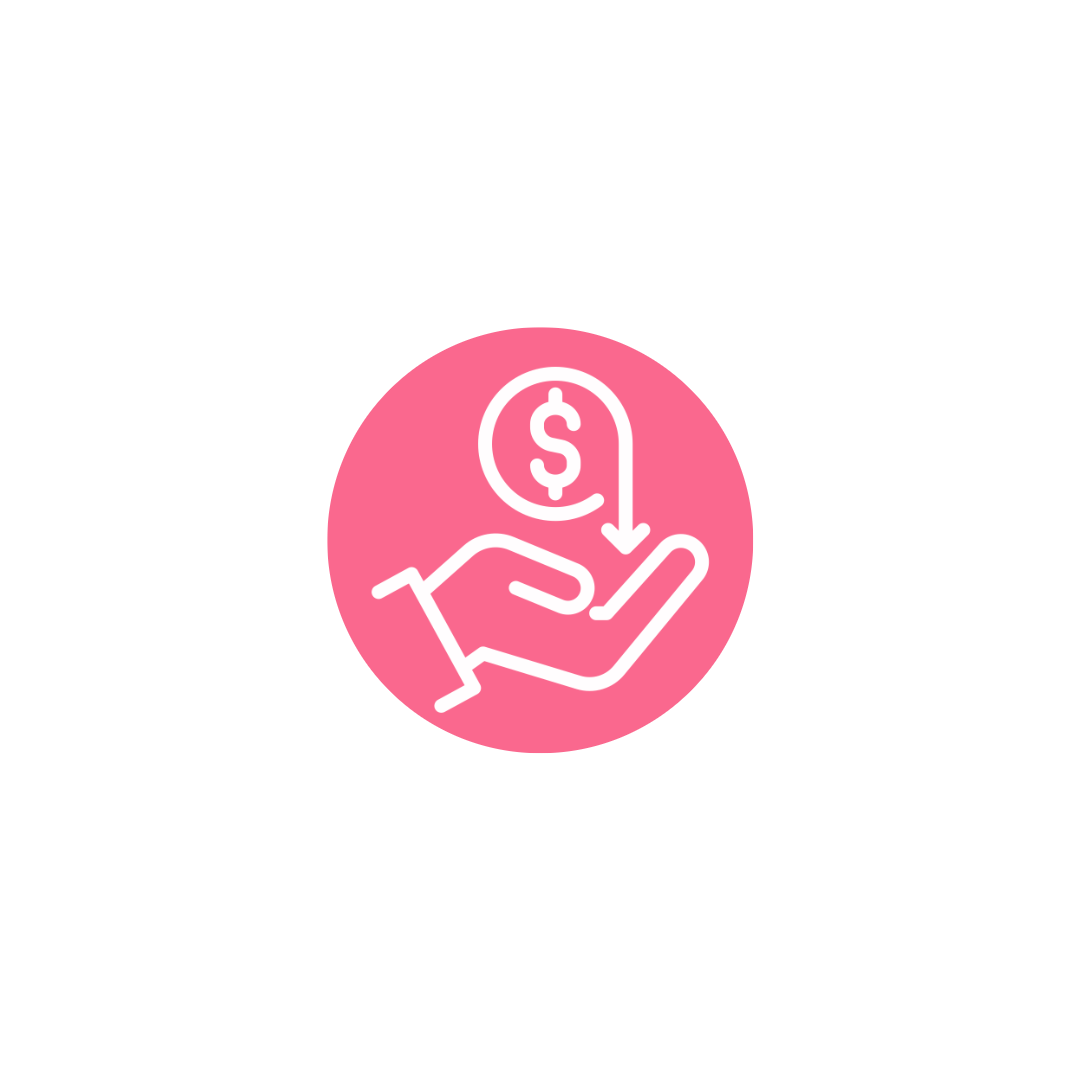 10 Cup Guarantee
We know you'll love our brew-in-cup coffee bags as much as we do—if not, we'll give you a full refund off your first 10 pack. And you can keep them!