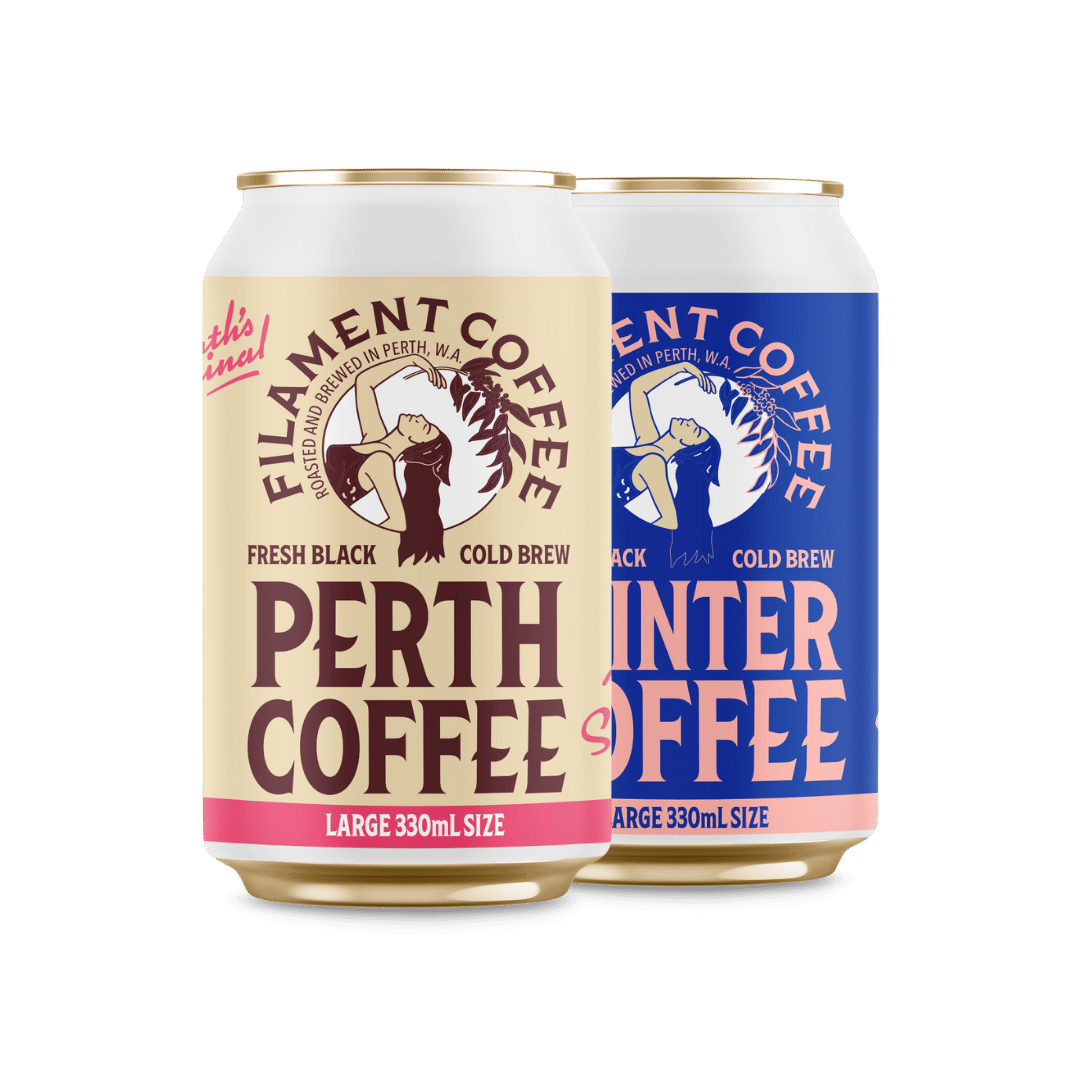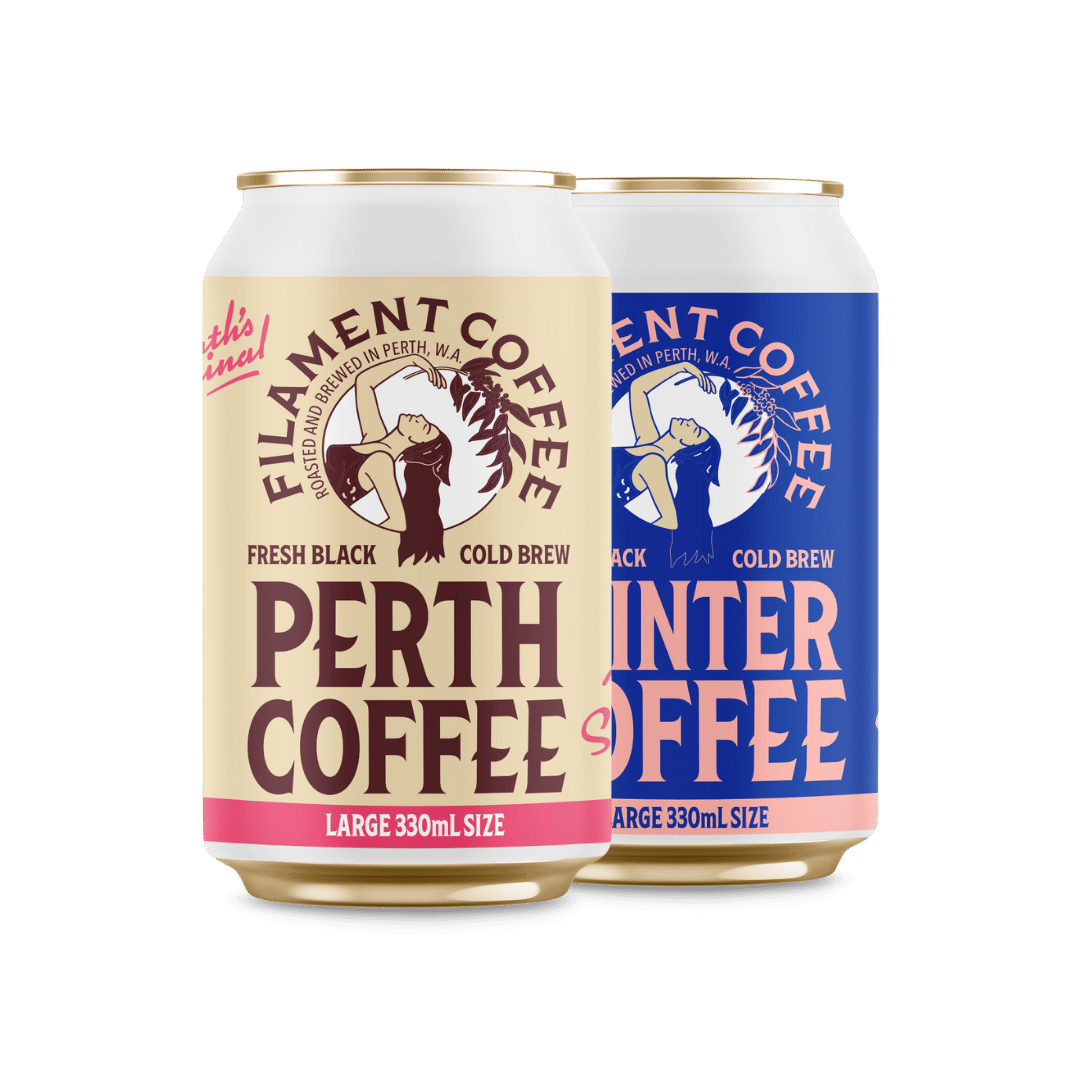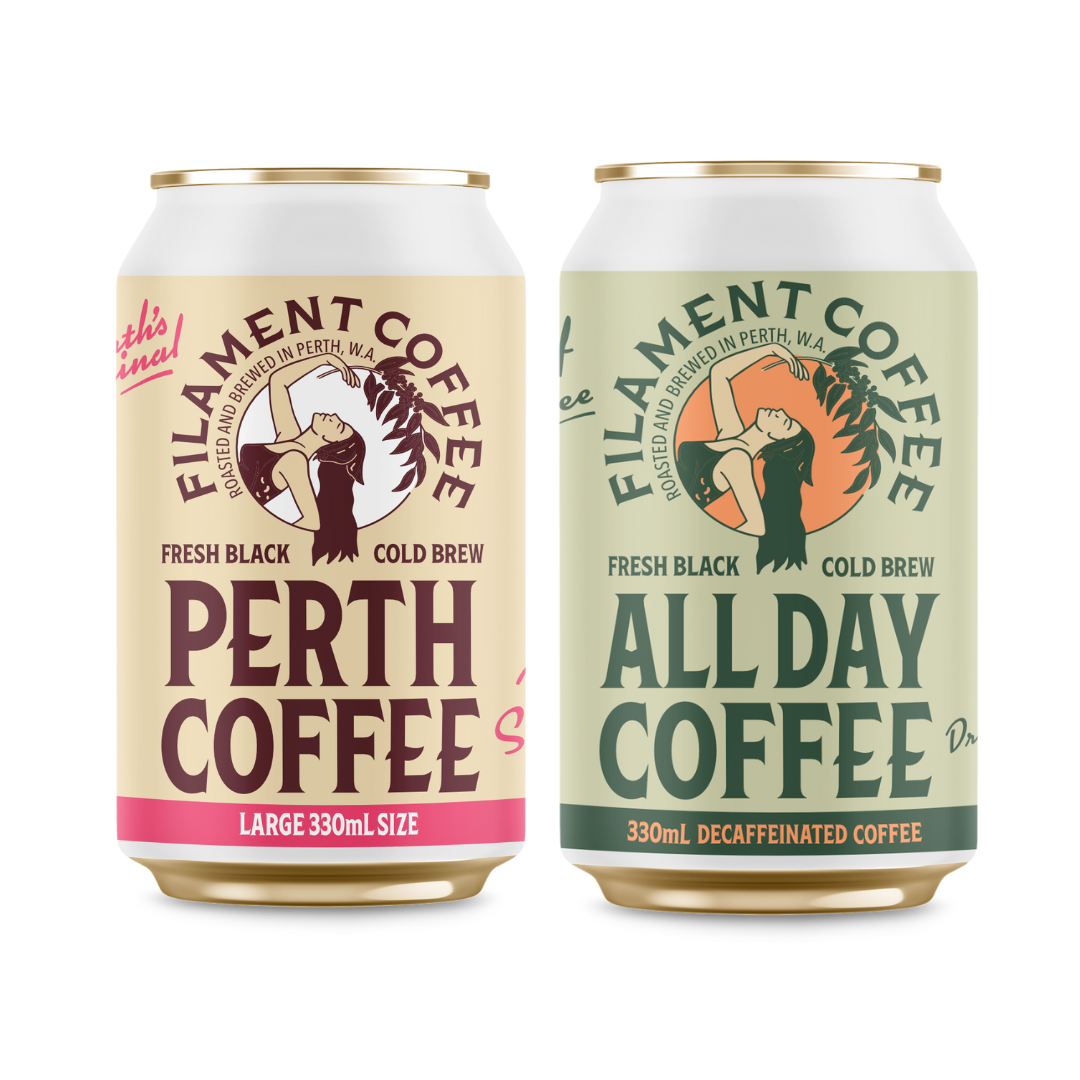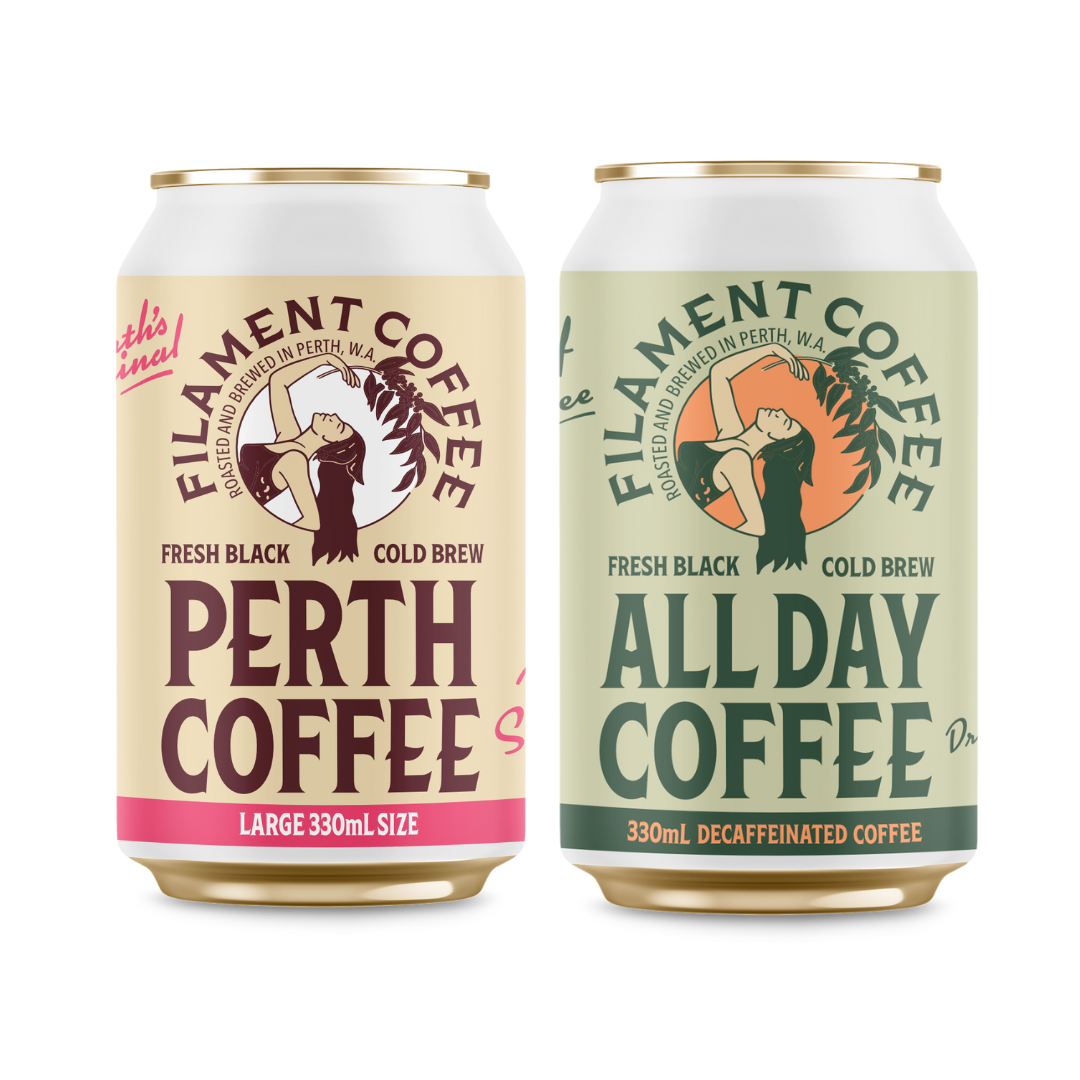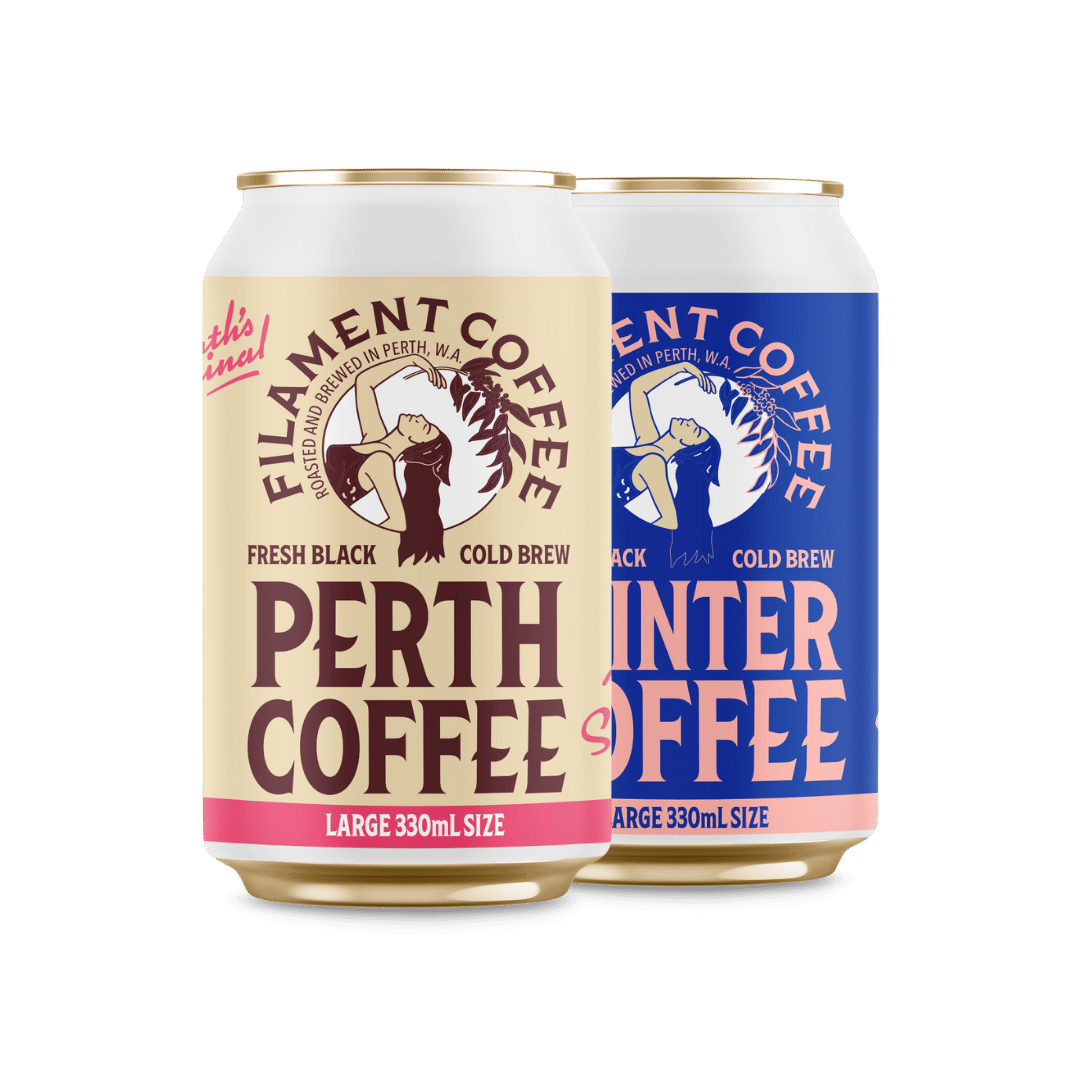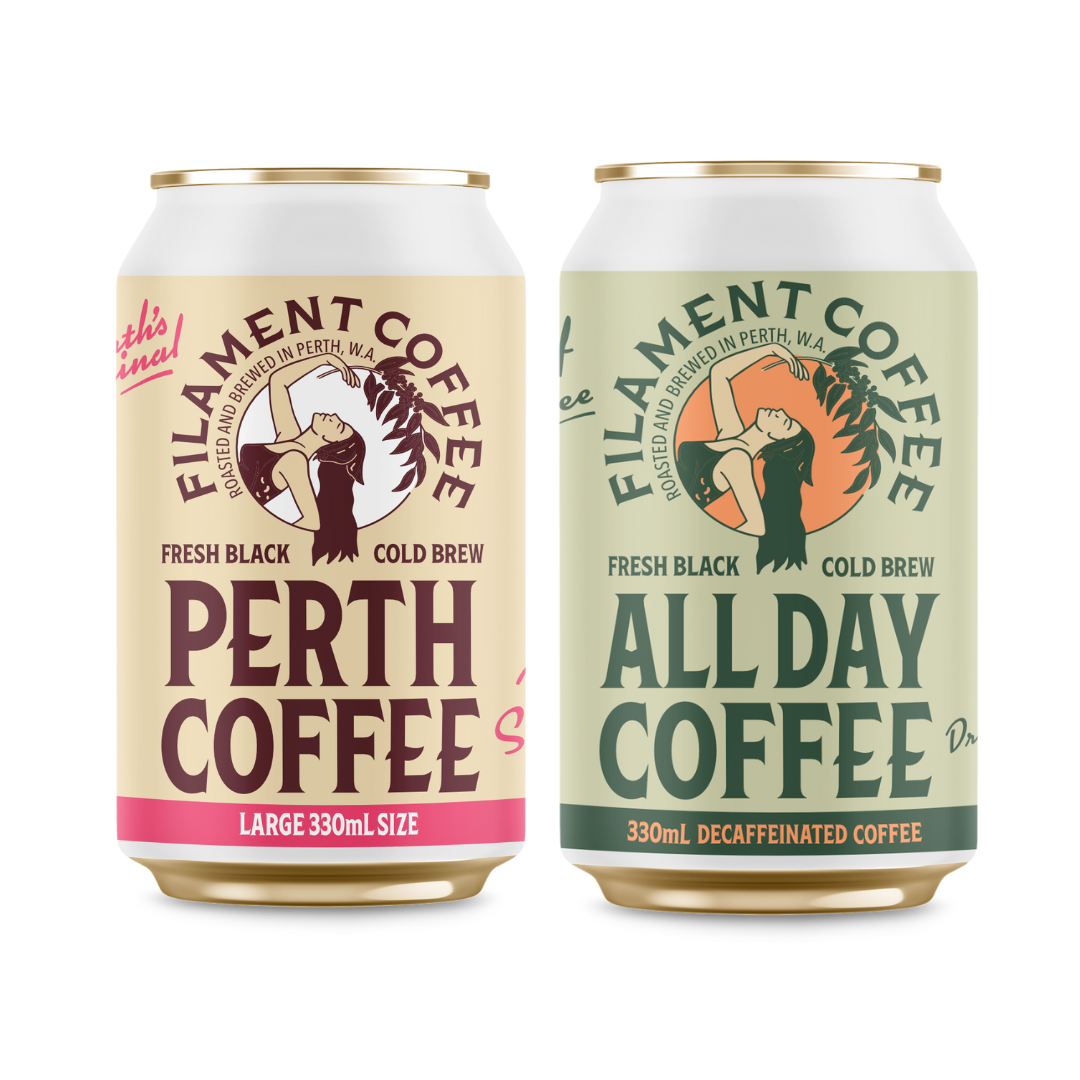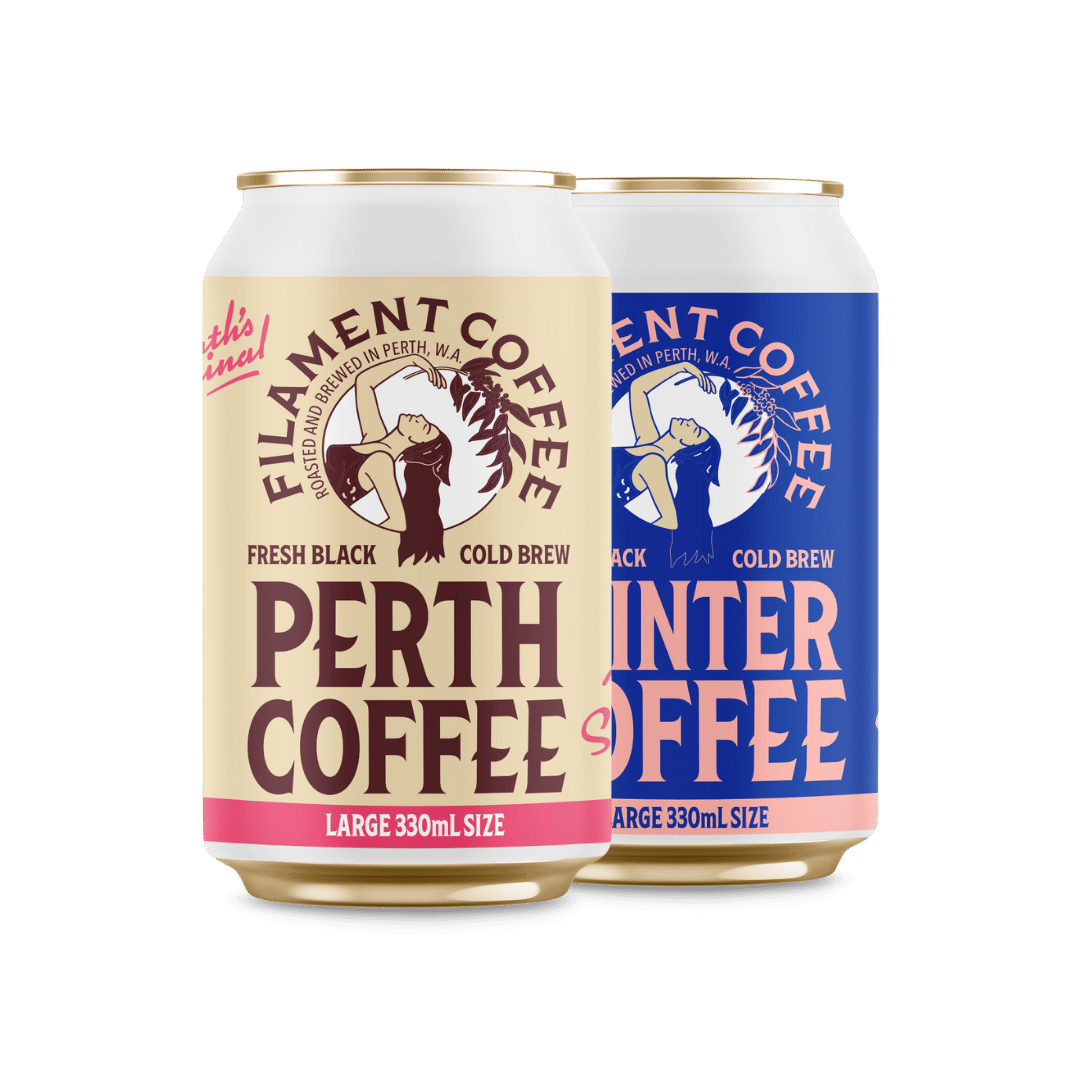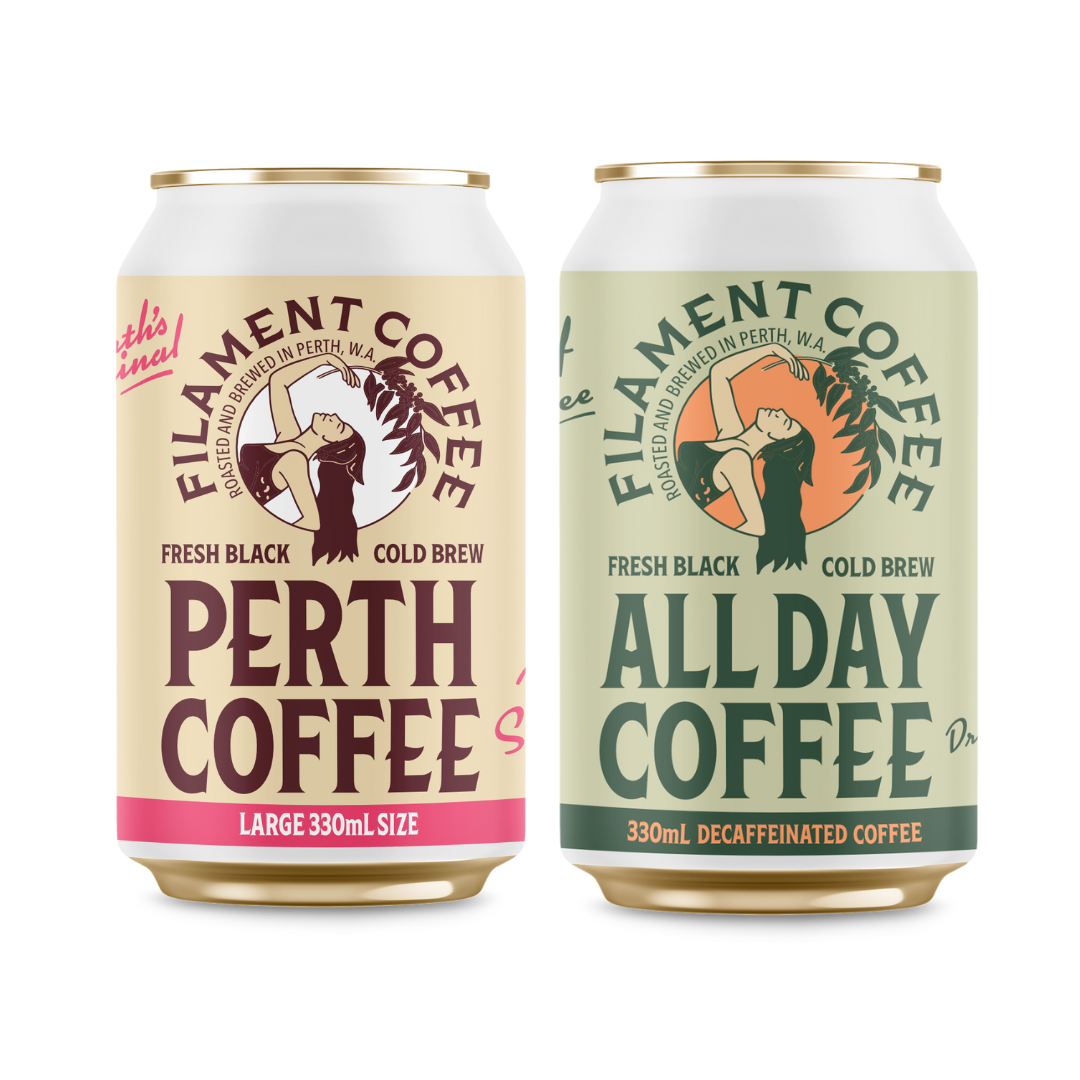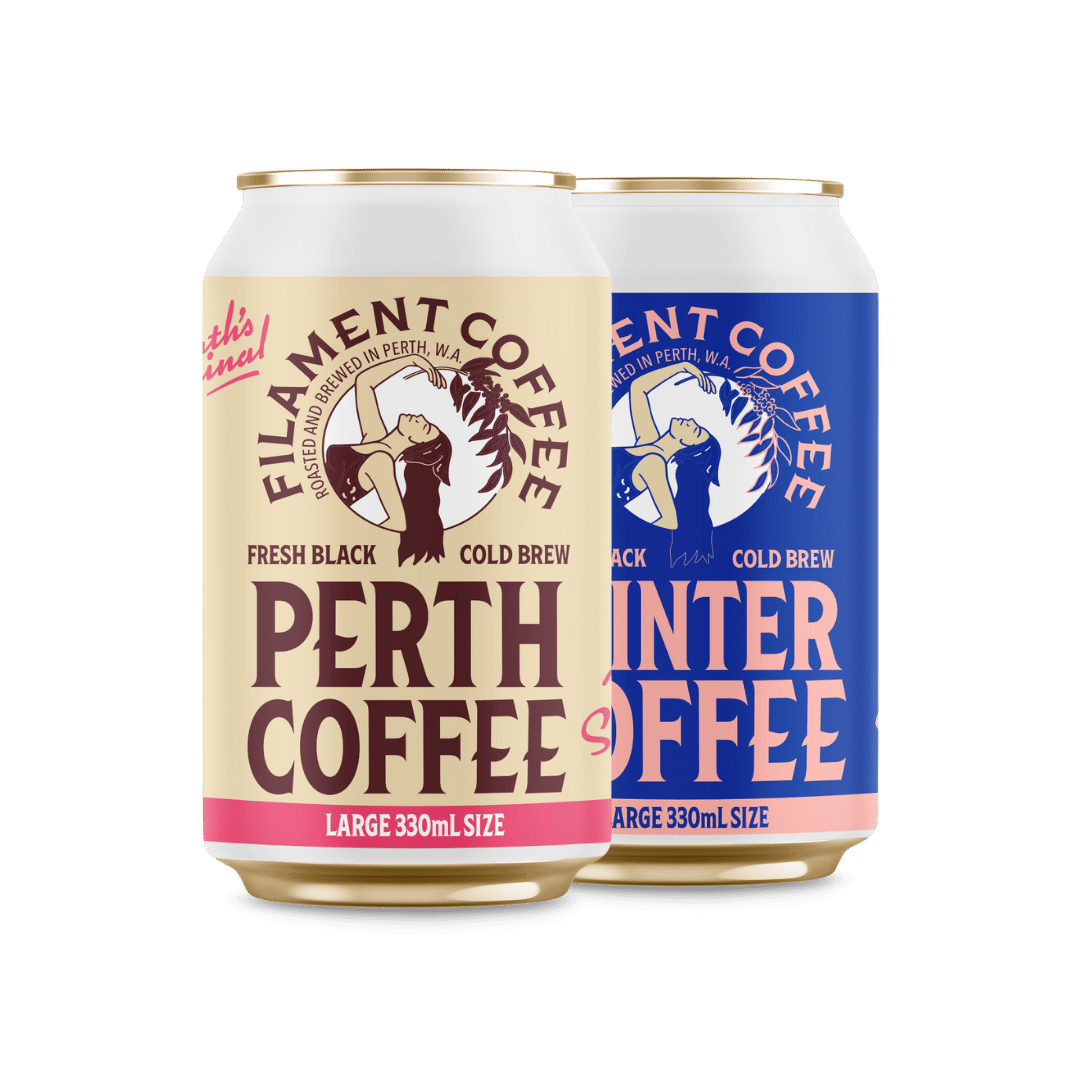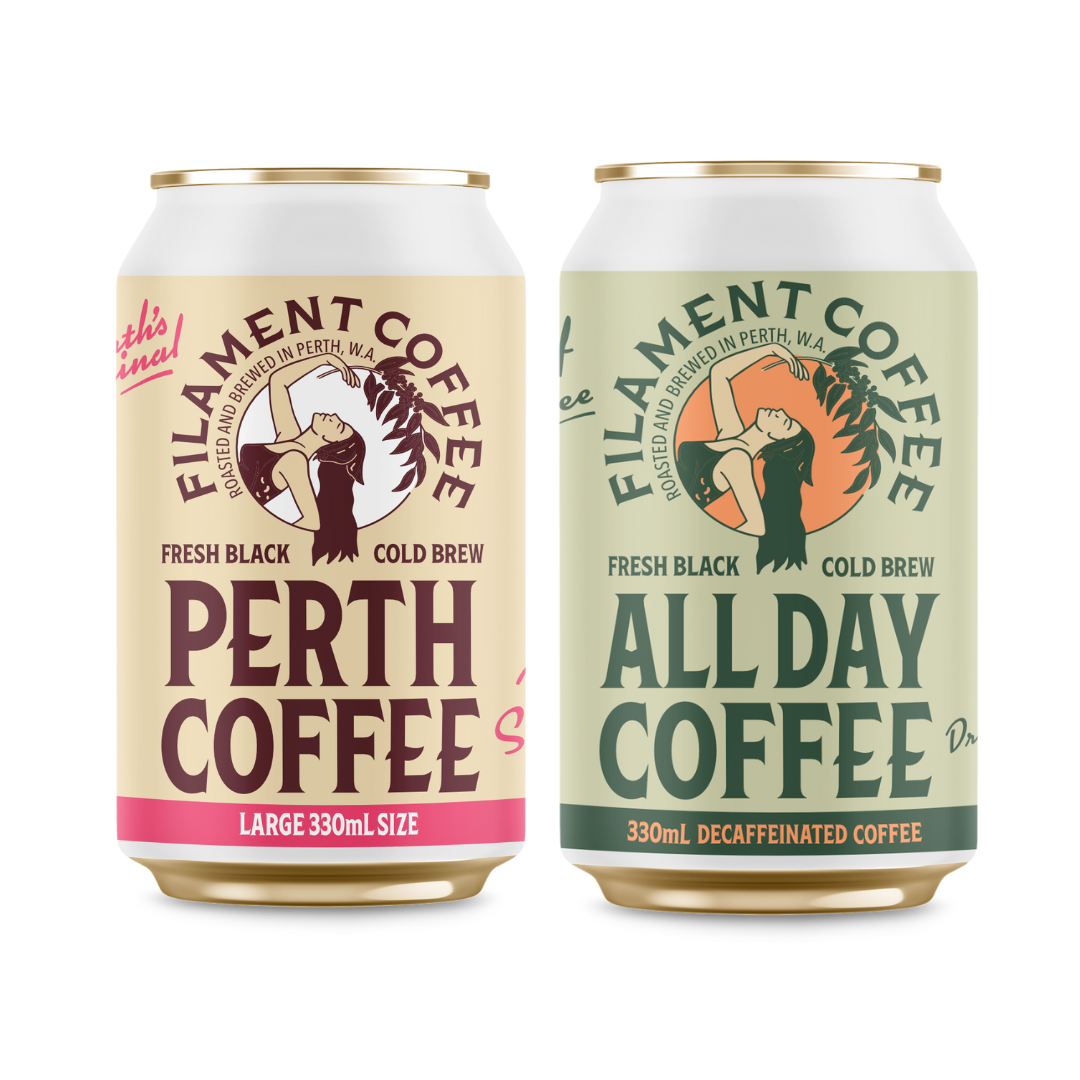 GET 33% MORE COFFEE WITH FILAMENT
Smooth, rich, and bold cold brew coffee. Never watery, never bitter.
Can't decide? Mix it up!
Ingredients: Specialty-grade coffee and filtered water. No additives or preservatives✌️
10x 330mL Cold Brew Coffee Cans
FREE on orders over $89 for Perth Metro 🎉
Perth Metro $9.90. 2 to 4 business days.
Outside Perth Metro $20 (Sorry, cans are heavy!) 6 to 10 business days.
We are so confident you'll love our our Cold Brew Coffee as much as we do, You can return a them for up to 30 days after the date of purchase for a full refund (just send back at least 9 of the cans
Please refer to our Returns and Refunds policy for details.
★★★★★
ROASTED AND BREWED IN PERTH SINCE 2016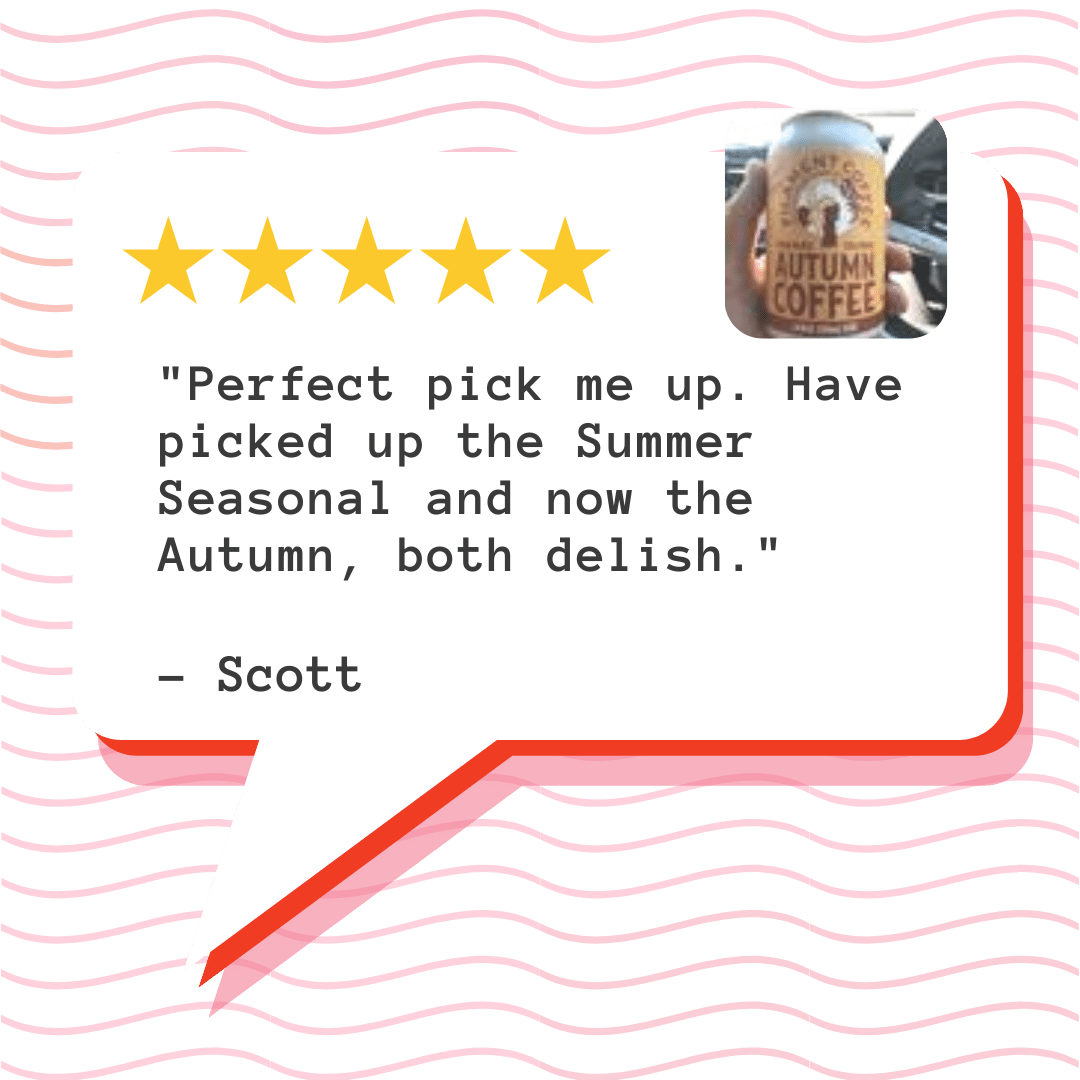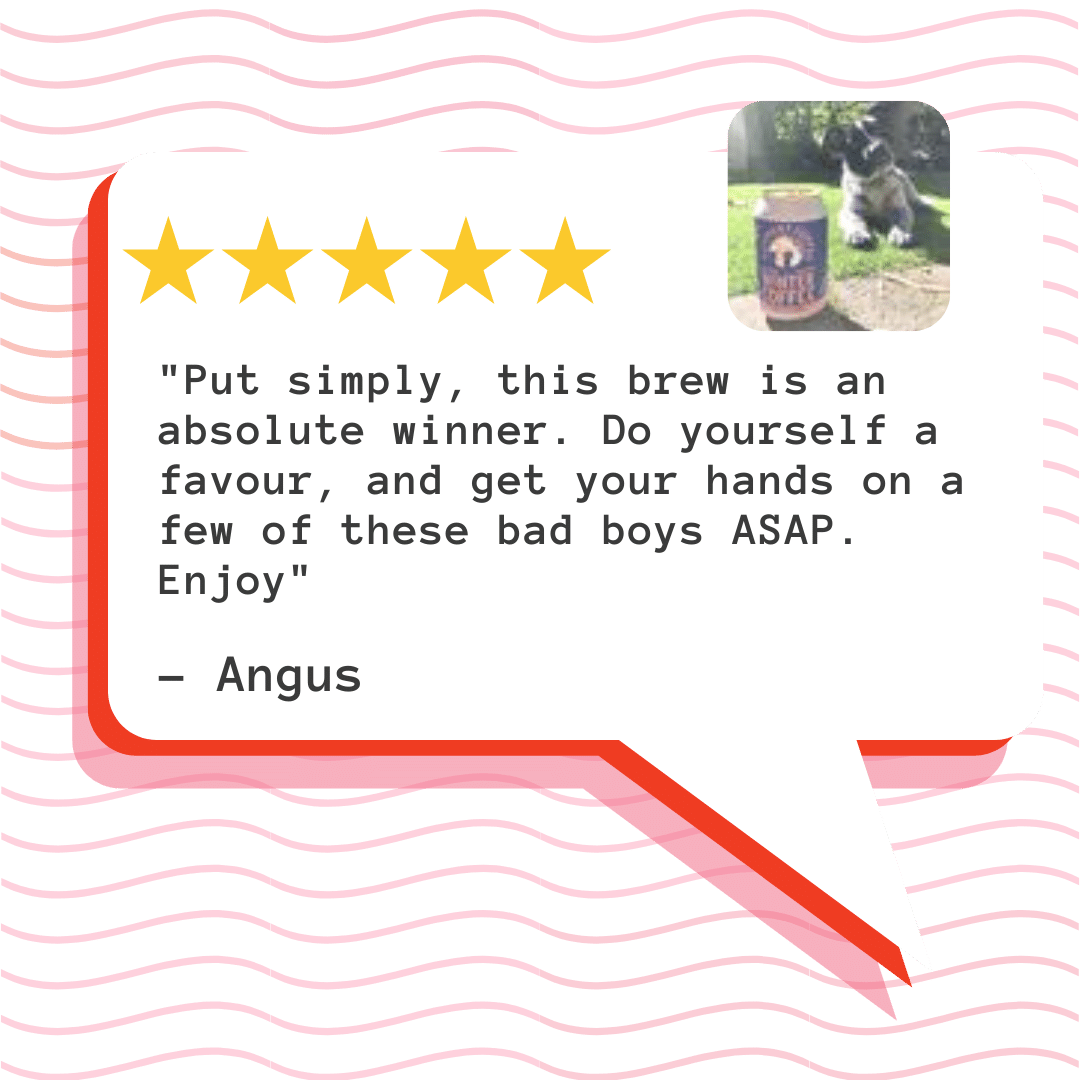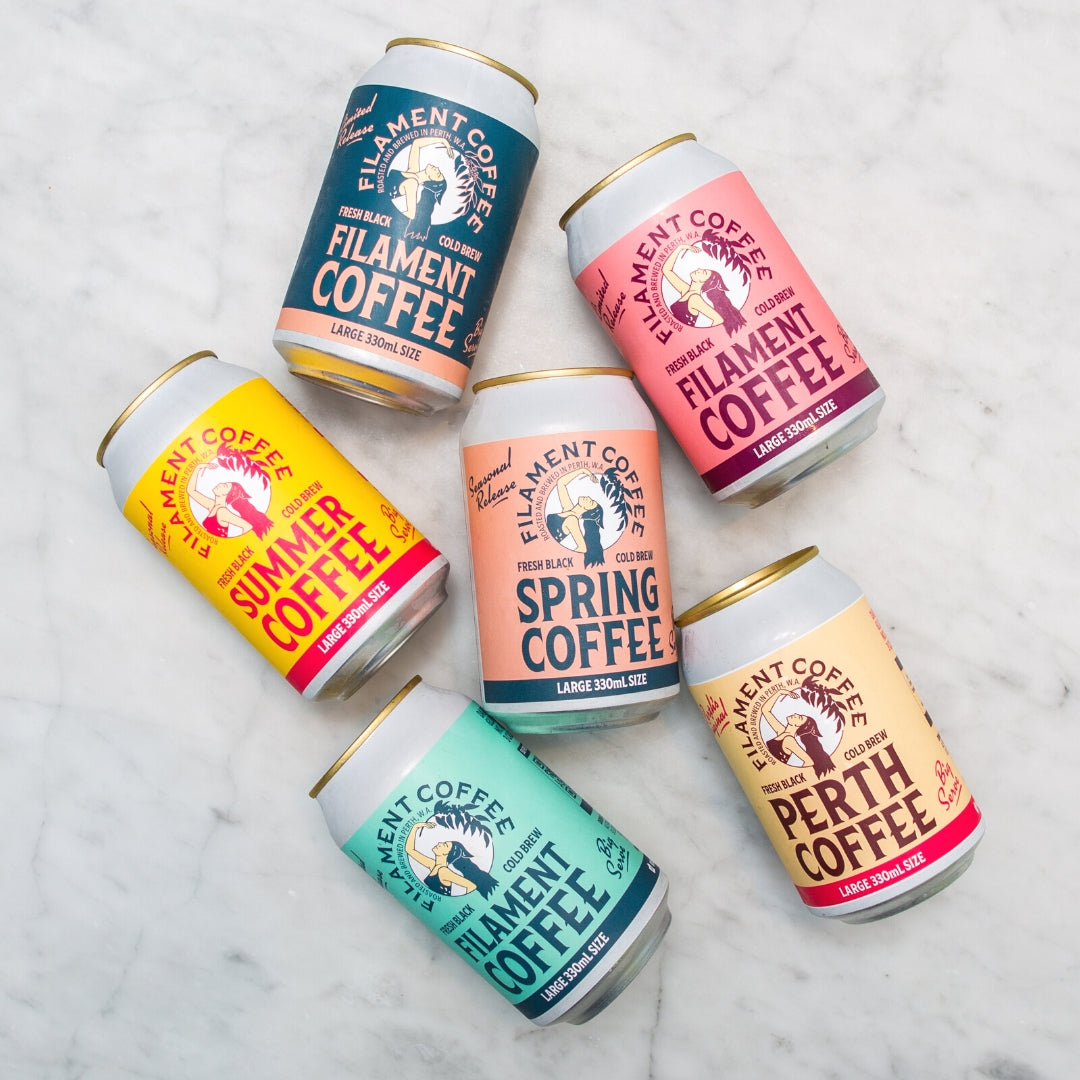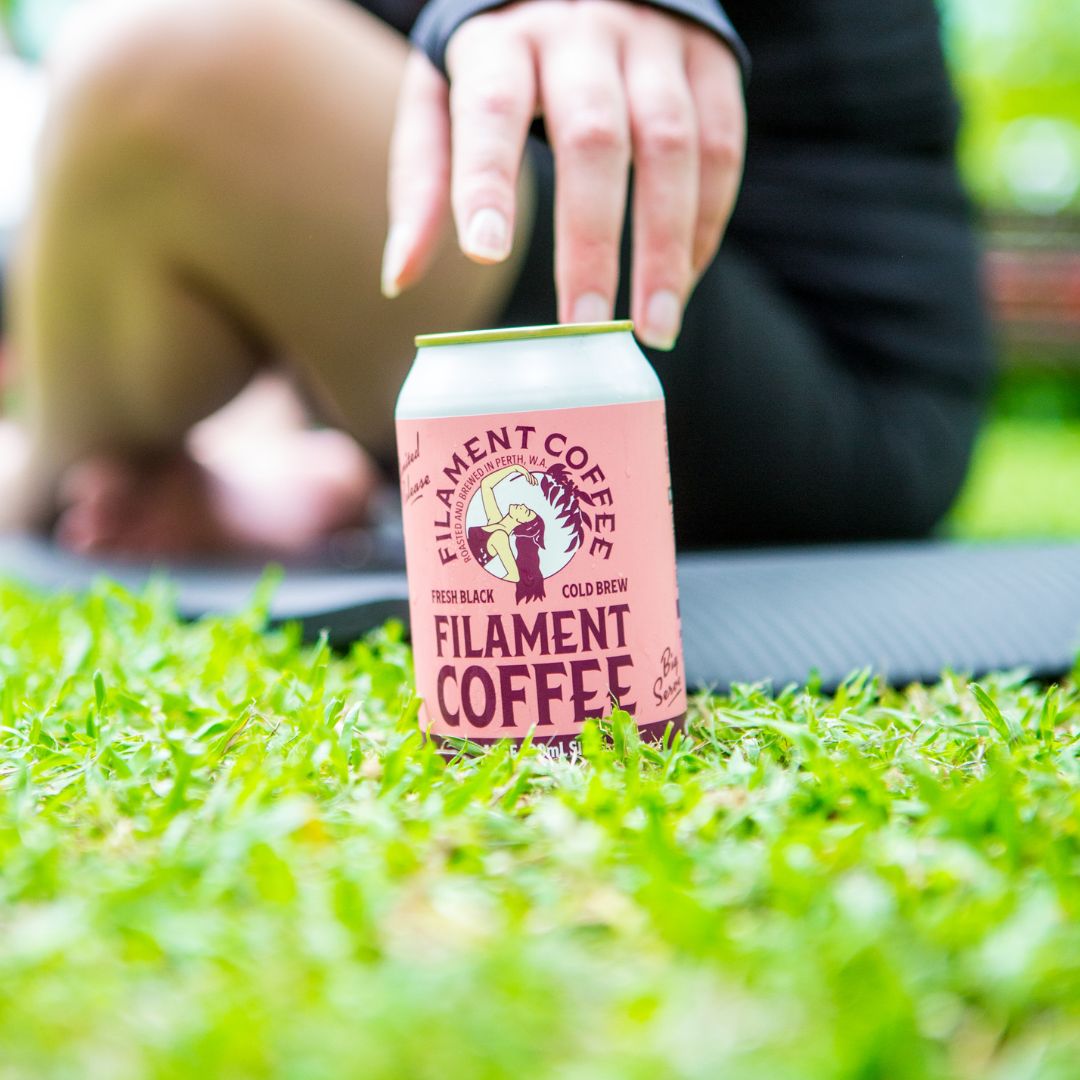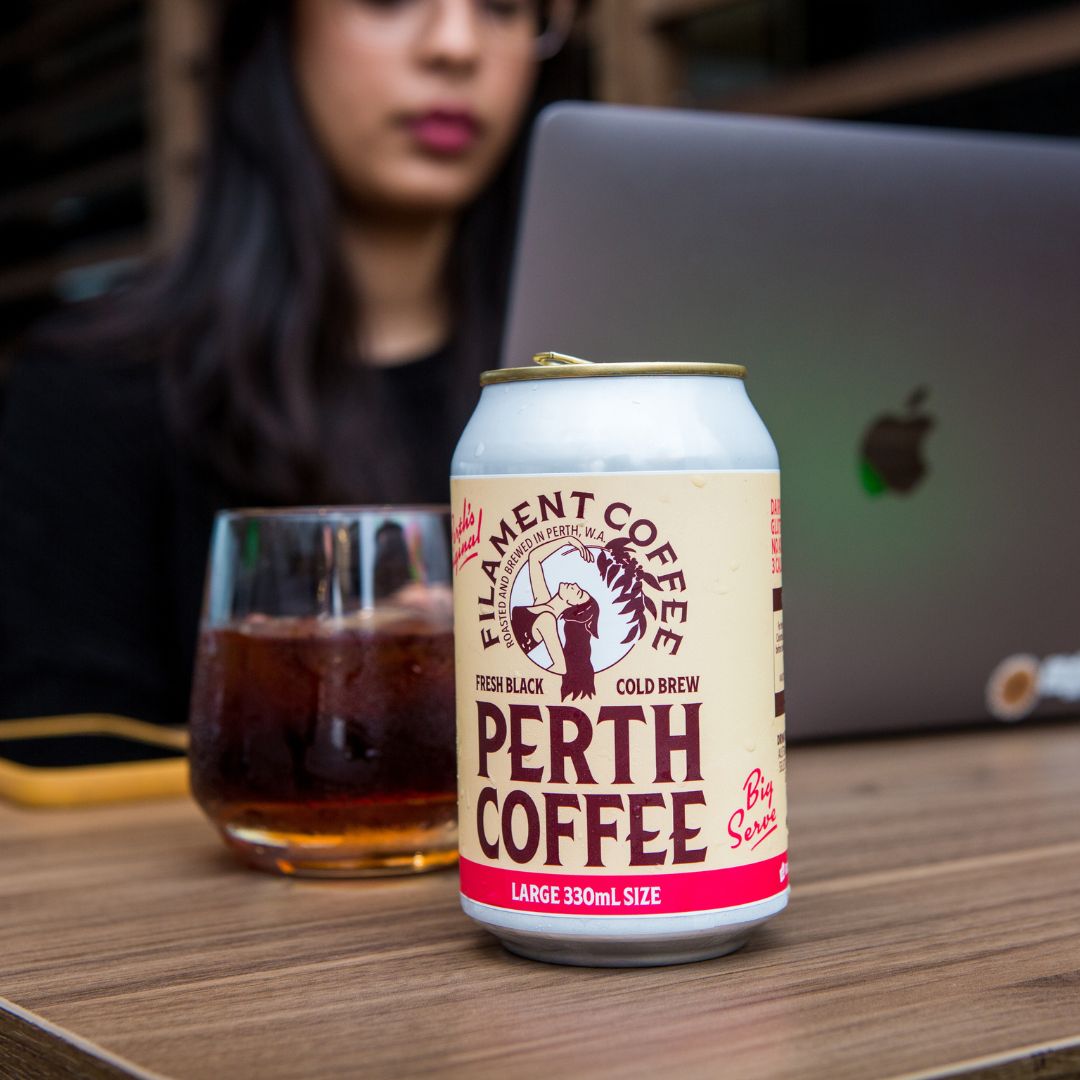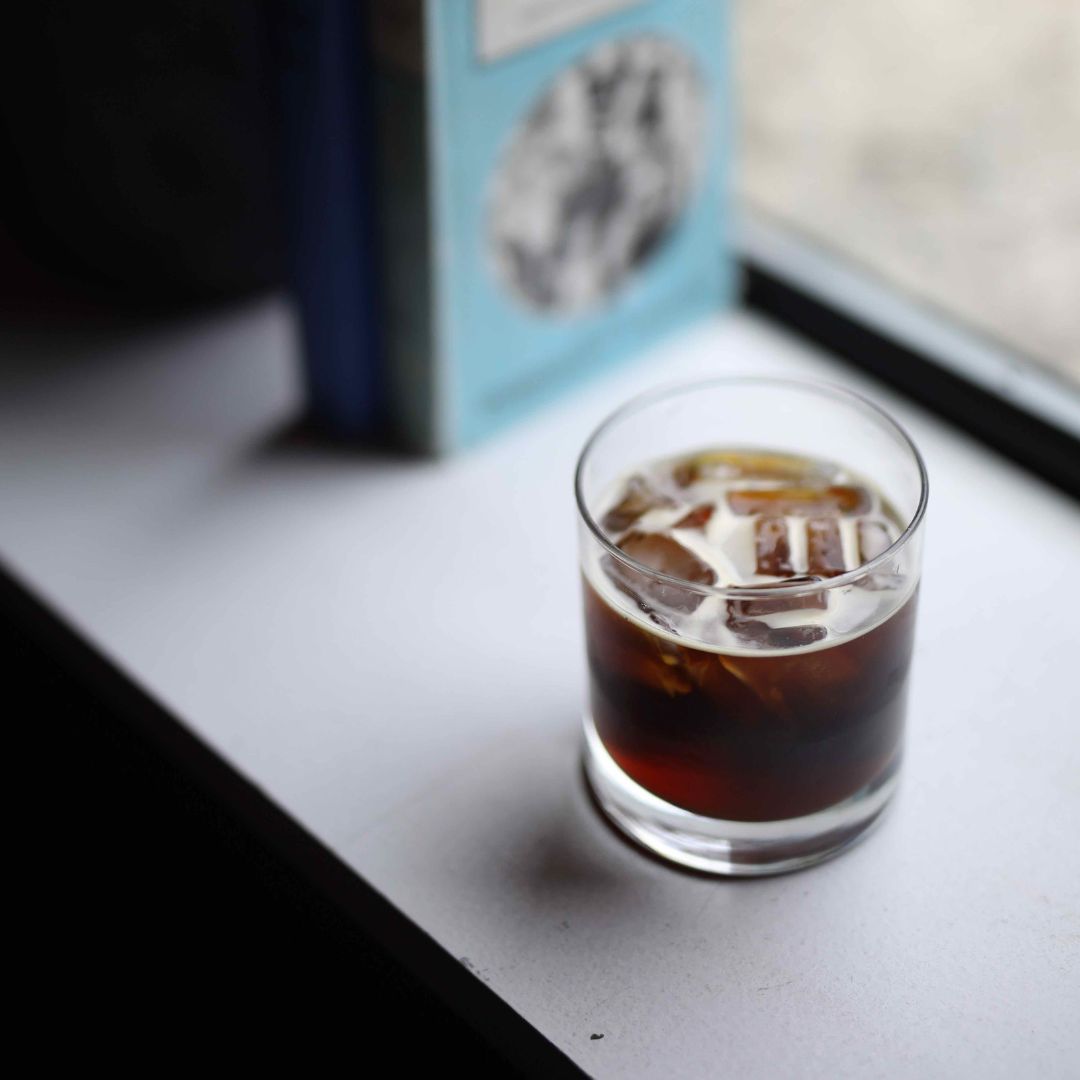 A Big 330mL Serve
Some cold brew cans are only 250mL - leaving you with a cup that's only 3/4 full. Get more bang for buck, and a full cup with Filament Coffee's 330mL Cold Brew Coffee Cans.
Great stuff
Very good quality and tastes great
Perfect every time
Best cold brew out there!
Best cold brew on the market
Nothing beats Filaments rich flavour and smooth finish , with enough kick to jumpstart any morning
Best cold brew in town!
Absolutely love Filament! The Perth coffee is absolutely delicious, my new favourite cold brew! Thank you for all you do! 💖
Mix pack is the way to go
I can't go past the reliability of a Perth Coffee, never disappoints me but I have to say I am loving the limited release San Marco's great to have a new flavour to throw in every now and then.... Filament has really changed the way I think about my coffee!!!
★★★★★
"The guys at Filament Cold Brew Coffee might just be serving up the best nitro cold brew in all of Perth! "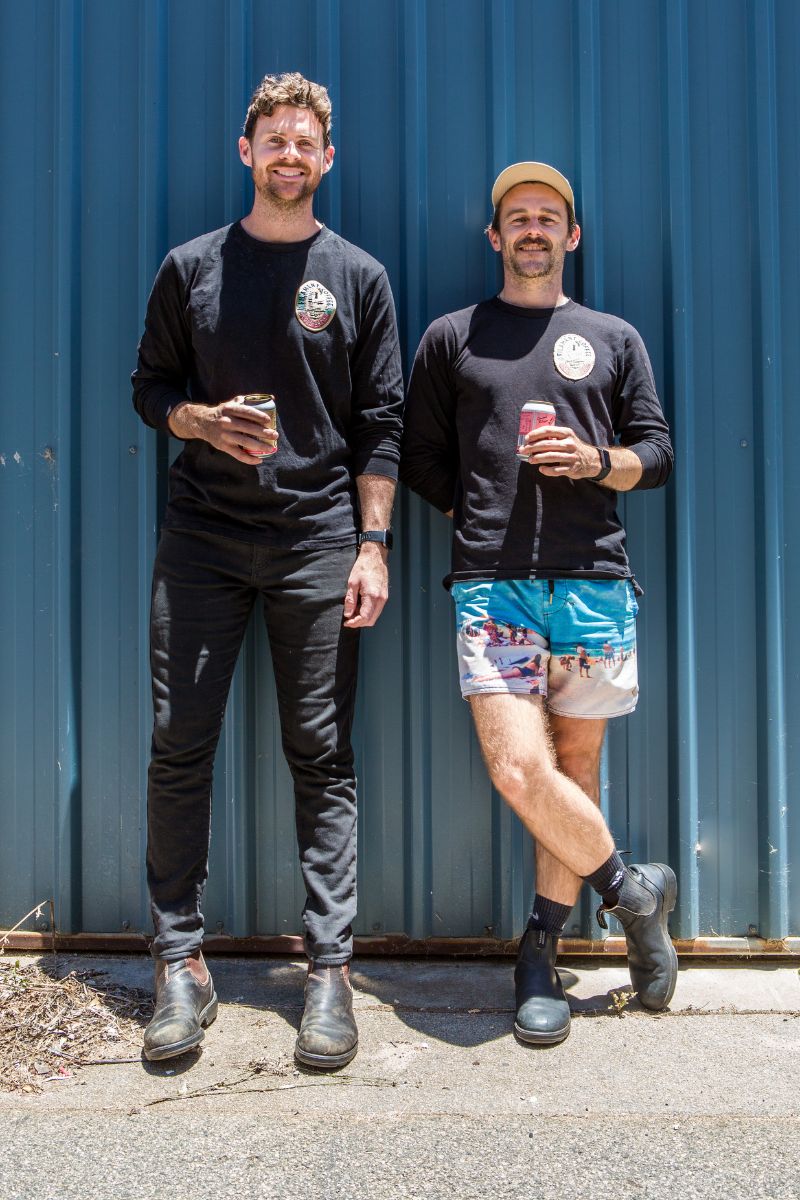 ABOUT US
Hi, we're Filament Coffee
We make delicious black coffee that you can take anywhere, right here in our Osborne Park brewery.